C-CAMP has partnered with BIRAC for the Biotechnology Ignition Grant (BIG) Scheme, which funds young companies and individuals to establish proof-of-concept data for their exciting ideas in the field of life sciences
Biotechnology Industry Research Assistance Council (BIRAC), the Department of Biotechnology's interface agency is helping transform innovative startups into viable and competitive products and an enterprise.

BIRAC has introduced the Biotechnology Ignition Grant (BIG) scheme, which is designed to stimulate validation of research discoveries by providing very early stage grants for the development and maturation of those discoveries. BIRAC would invite proposals for Ignition grant at least twice a year. The BIG Scheme would be implemented through BIG Partners across the country.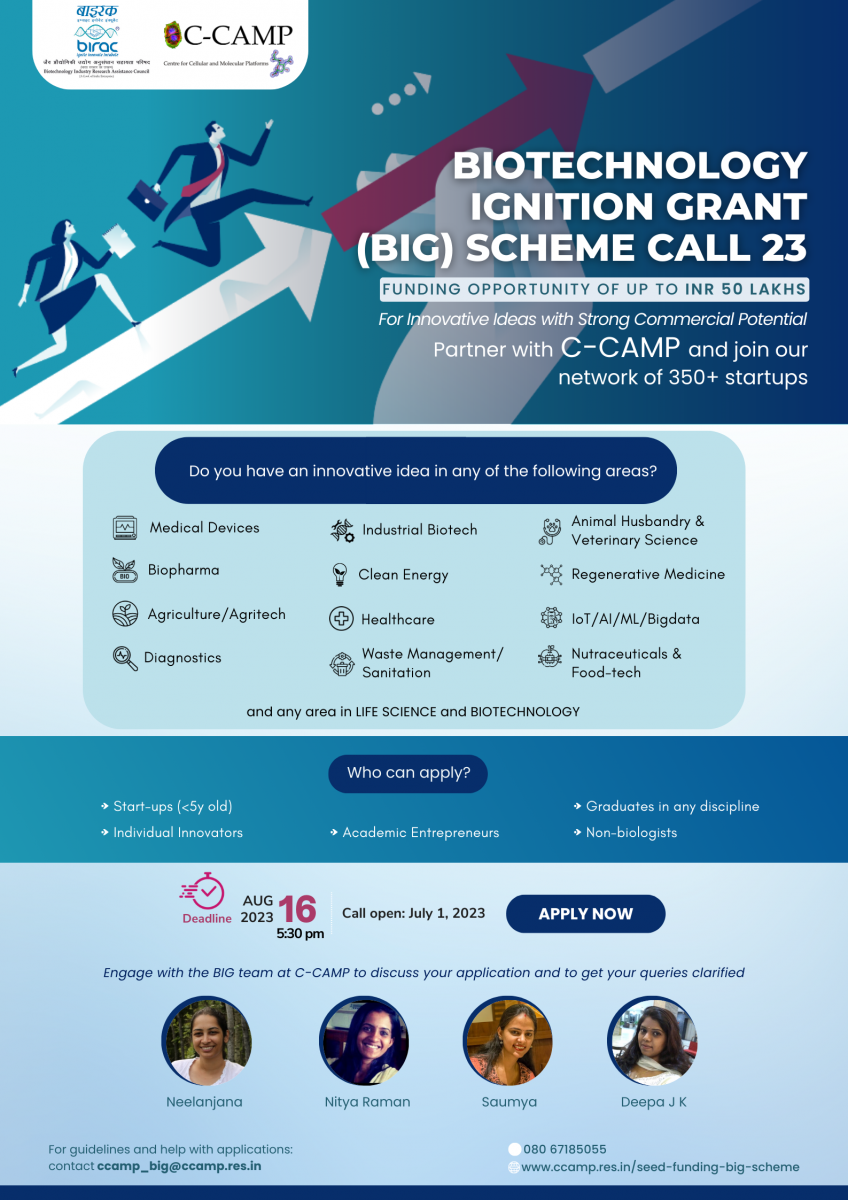 Please find A Handbook on Biotechnology Ignition Grant and other Funding Opportunities at C-CAMP
For guidelines, application proforma and FAQs please click here
C-CAMP - A BIG Partner
C-CAMP has been chosen as one of the eight BIG Partner organizations, and one of the earliest BIG partners since the inception of the grant in 2012. C-CAMP has been chosen as it has the necessary scientific infrastructure, expertise and high-end platform technology access to nurture early stage inventions through Proof of Concept stage.
Over the last few years, C-CAMP has supported close to 160 start-ups through the BIG scheme, and over 1500 start-ups across India's innovation ecosystem through its other activities including bio-incubation, mentorship and other facilitation programs. C-CAMP start-ups are currently working in the fields of healthcare and medical devices, drug discovery, molecular biology, transgenic model systems, biomaterials, bioenergy, synthetic biology, upstream & downstream processing, agricultural sciences, nutraceuticals etc.
As a mandate from DBT, C-CAMP has been providing high-end technology services and training to academia and industry across several technology platforms. To know more about our technology platforms, please click here .
Access to scientific infrastructure, expertise and cutting edge technology could be vital for BIG applicants. Currently there are a few organizations/individuals that are incubating at C-CAMP and have been also utilizing the technology development and scientific expertise on campus. Additionally, C-CAMP has been involved in technology development in collaboration with academia and industry partners.
---
C-CAMP BIG awardees
---
BIG awardees from the 1st call

A young bio-energy company started by a group of graduates from IIT-Madras working on developing end-to-end solution to replace the fossil fuels.Sea6 Energy is guiding its efforts towards low-cost, large scale cultivation of red seaweed on the ocean and developing salt water based biotechnological processes to produce biofuels (ethanol, isobutanol etc.), agricultural biostimulant and phycocolloids from red seaweed. Their first product, AGROGAIN™, is a plant growth stimulant from seaweed extract that is now in the market through their partnership with Mahindra & Mahindra. They have raised private investment from Tata capital and they continue to incubate at C-CAMP, where they have expanded from their 6-member team to around 30 scientists and non-scientific staff.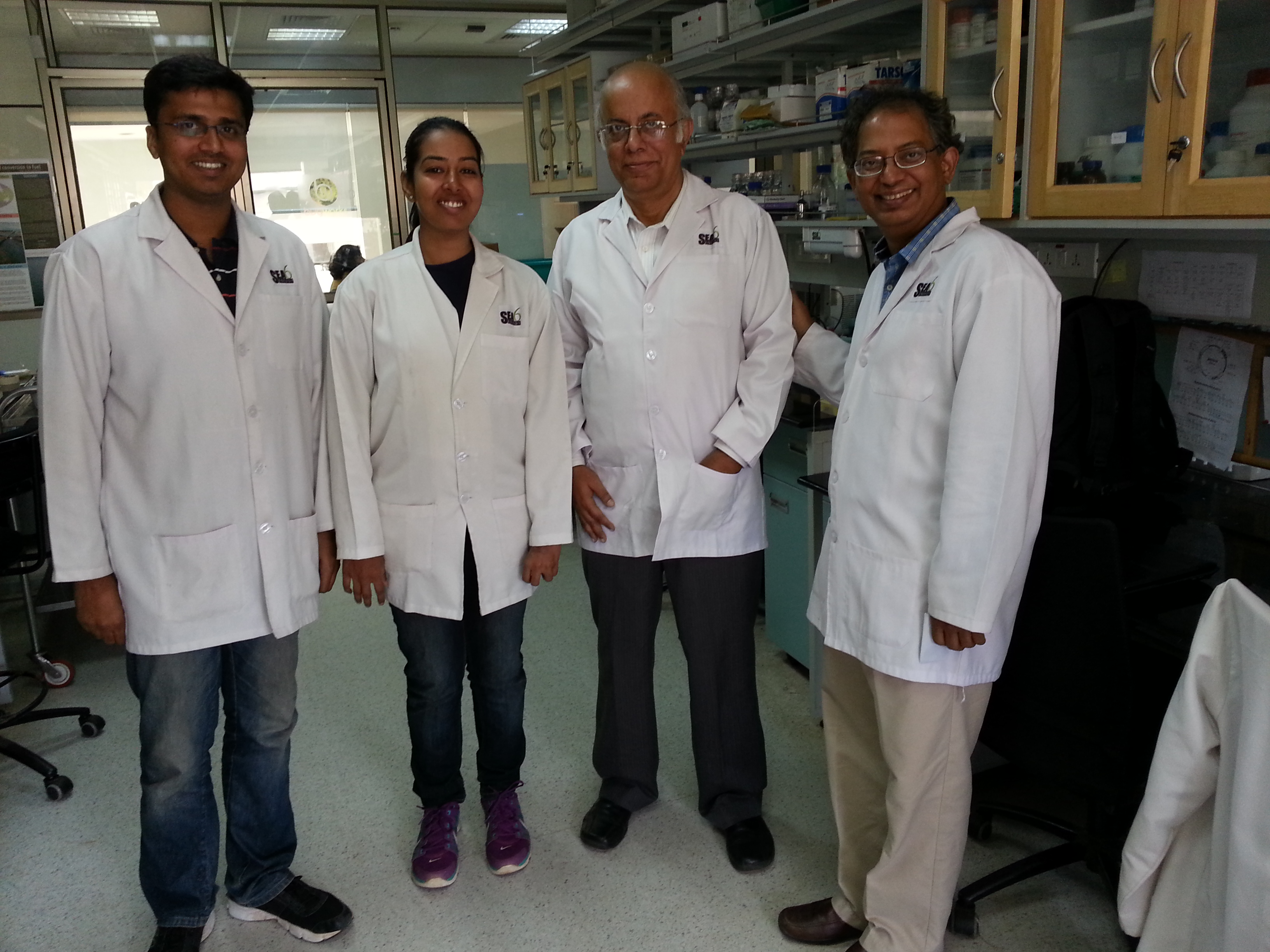 ---
Pandorum Technologies Pvt. Ltd.
---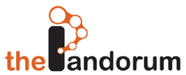 A young Bangalore based start-up working on development of 'programmable' materials/ devices based on bio-inspired modules for applications in healthcare.The company was founded by and is now headed by a couple of Indian Institute of Science graduates. After winning the first prize in the BEST Scheme, they applied for and were granted the BIG scheme funding for taking their idea forward. The material they are trying to develop as a part of the BIG project is a modular elastomeric hydrogel with important applications in drug delivery and wound management amongst others.They are resident incubatees at C-CAMP and have established POC and have received follow-on funding.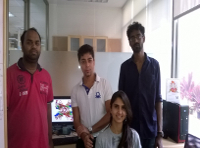 Achira Labs has developed a proprietary lab-on-chip platform to perform rapid, quantitative and multiplexed immunoassays (protein tests) at a low cost Through the BIG grant they are focussing on development of a simple, affordable and accurate diagnostic test for tuberculosis (TB), based on DNA aptamers that detect multiple TB antigens.Their first product ACIX-100 is a proprietary platform that has been calibrated to perform POC tests for HCG (pregnancy), thyroid hormones, and female fertility hormones. Achira has procured follow-on funding.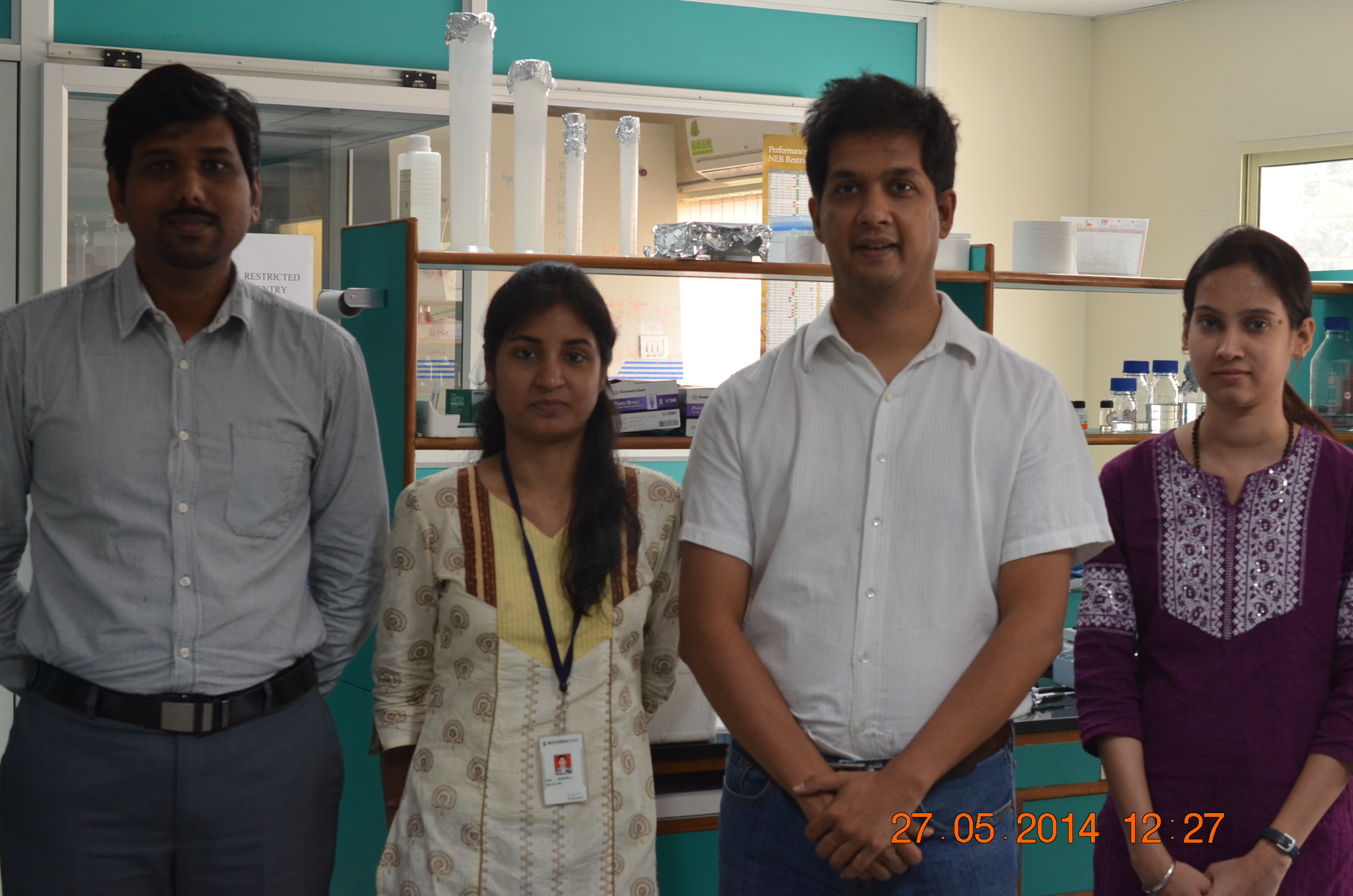 ---
Codon Biosciences Pvt. Ltd.
---

A newly established start-up based in Goa which is into development of enzymes for biomass conversion. They have been funded through the BIG scheme for work that involves enzyme based production of high quality wine from mangoes through enzymatic maceration for high quality juice as starting material. Their aim is to make the most of and produce a valuable product from mangoes that are wasted due to lack of proper utilization, post-harvest.Their first product, "Pomar De Frutas" mango wine is produced exclusively from Alphonso mangoes by using a patented wine-making recipe that involves enzymatic maceration of mango pulp. The wine is golden in color, crisp with a fruity aroma and a long lasting finish.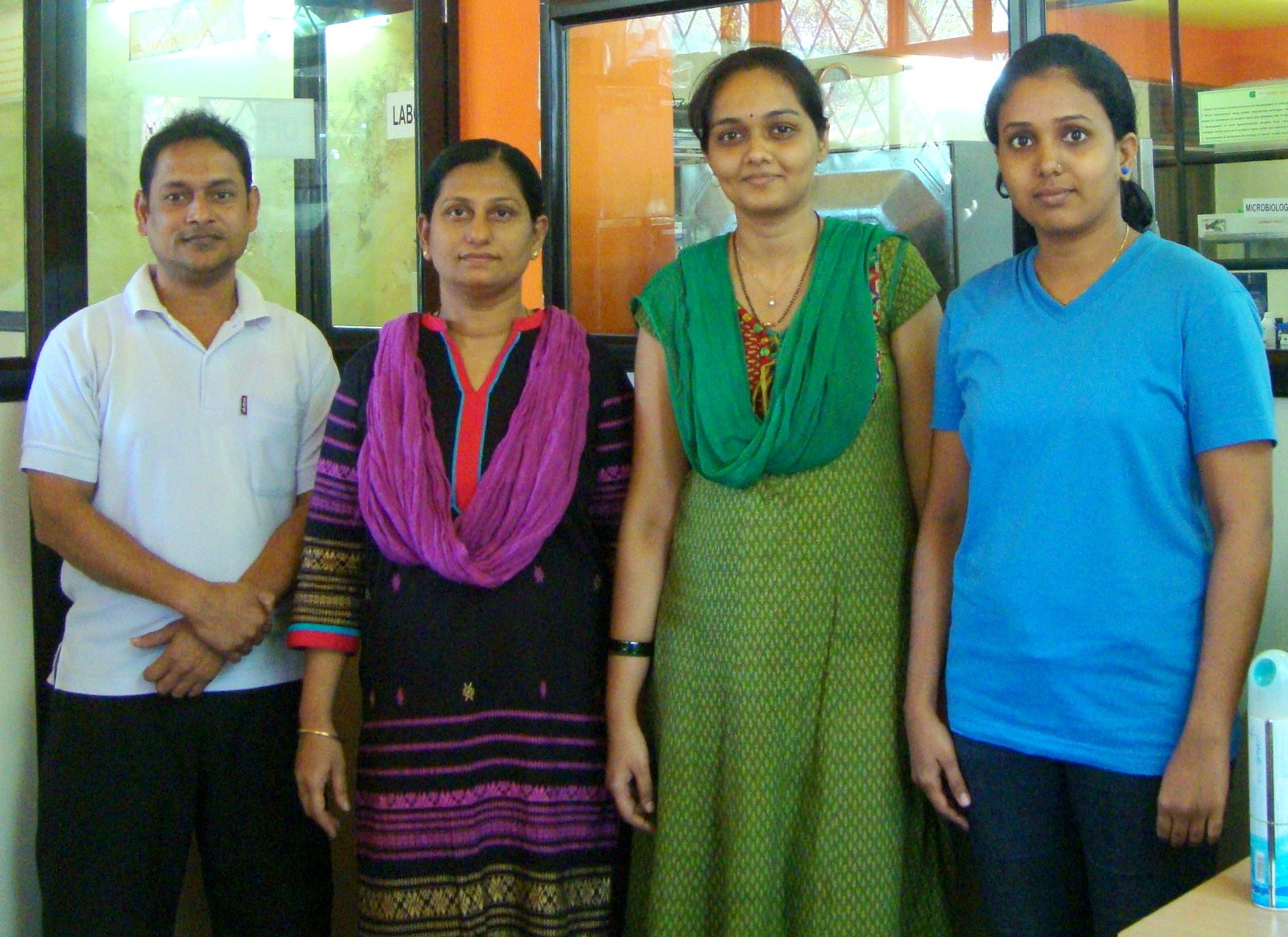 ---
Western Range Biopharmaceuticals Pvt. Ltd.
---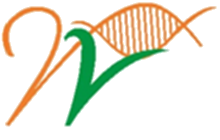 A newly Western Range Biopharmaceuticals is an Ahmedabad -based R&D-oriented biotech company committed to develop the advanced therapeutics and diagnostics for cancer by partnering with medical community, patient groups, and scientists.Their BIG-funded project focuses on development of personalized immunotherapy for treatment of cancer using autologous & activated dendritic cells.
---
Dr. Vikas Mehra is an individual BIG awardee currently incubating at Cluster Innovation centre M.S.University, Baroda.He is focused on generation of a diabody against TNF-alpha and IL17R which can be used as a therapeutic intervention for treatment of psoriasis. The diabody will be generated by linking two highly specific scFV against TNF and IL-17R as opposed to the complex production of large mAbs.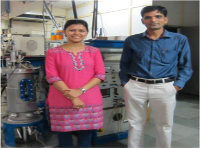 ---
BIG awardees from the 2nd call
---
Theramyt Novobiologics Pvt. Ltd.
---

Started in 2013 and based in Bangalore, Theramyt Novobiologics Pvt Ltd is a biotech company focused on biologics and biobetters. As a part of their BIG-funded project, Theramyt is developing cell line platforms which used for production of functionally improved therapeutic antibodies.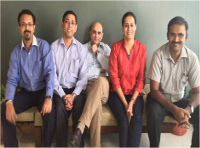 ---
GeNext Genomics Pvt. Ltd.
---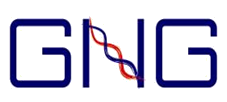 GNG is a young start-up based in Nagpur working towards the goal of identifying Biomarkers and Drug Targets of MTB infection.Apart from focussed MTB therapeutic research, GNG specializes in Protein Expression, Protein Purification, Recombinant & native Protein Expression, and Monoclonal Antibody Production by producing target specific Antibodies.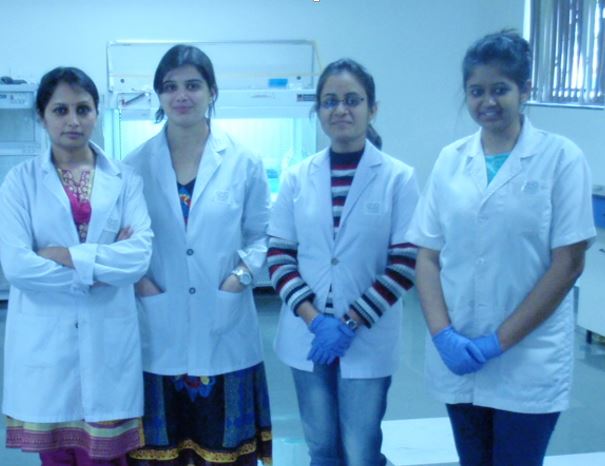 ---
InvivoD Solutions Pvt. Ltd.
---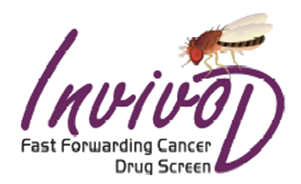 A Kanpur based start-up which is an outcome of the laboratory research in the area of cancer treatment performedby one of the founders. The company is now focused on translating these findings into a Drosophila-based model system for cancer drug screening. The in vivo drug screening system they are in the process of developing can be very useful for validation before clinical trials.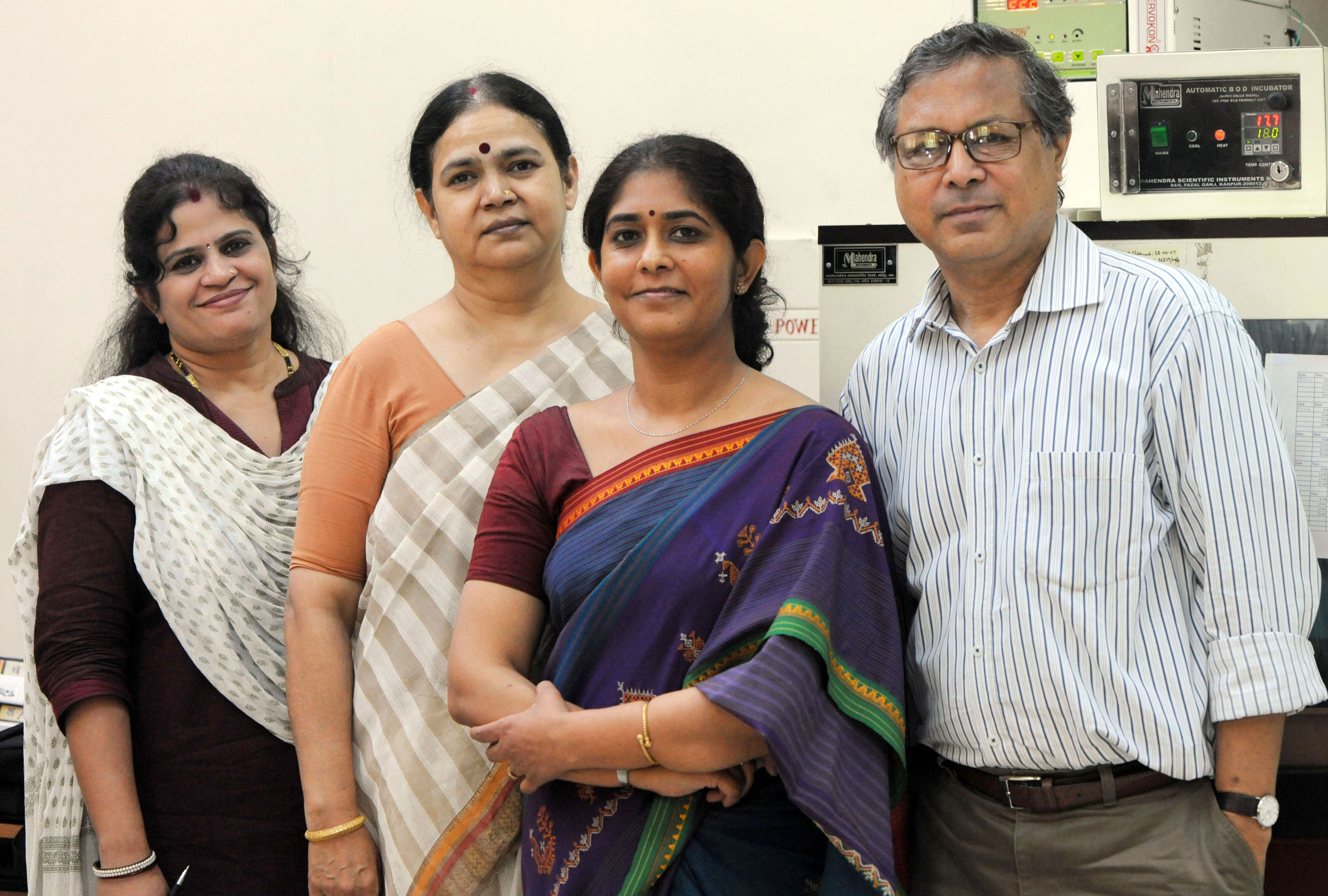 ---
Nurture Earth R&D Pvt. Ltd.
---

A young company started in 2010, located in Aurangabad working on nano-magnetic disc based, antibody specific ablation of cancer cells. This technology is which is currently being validated in vitro through BIG funds, is expected to become the basis of a non-surgical procedure for elimination of cancer cells.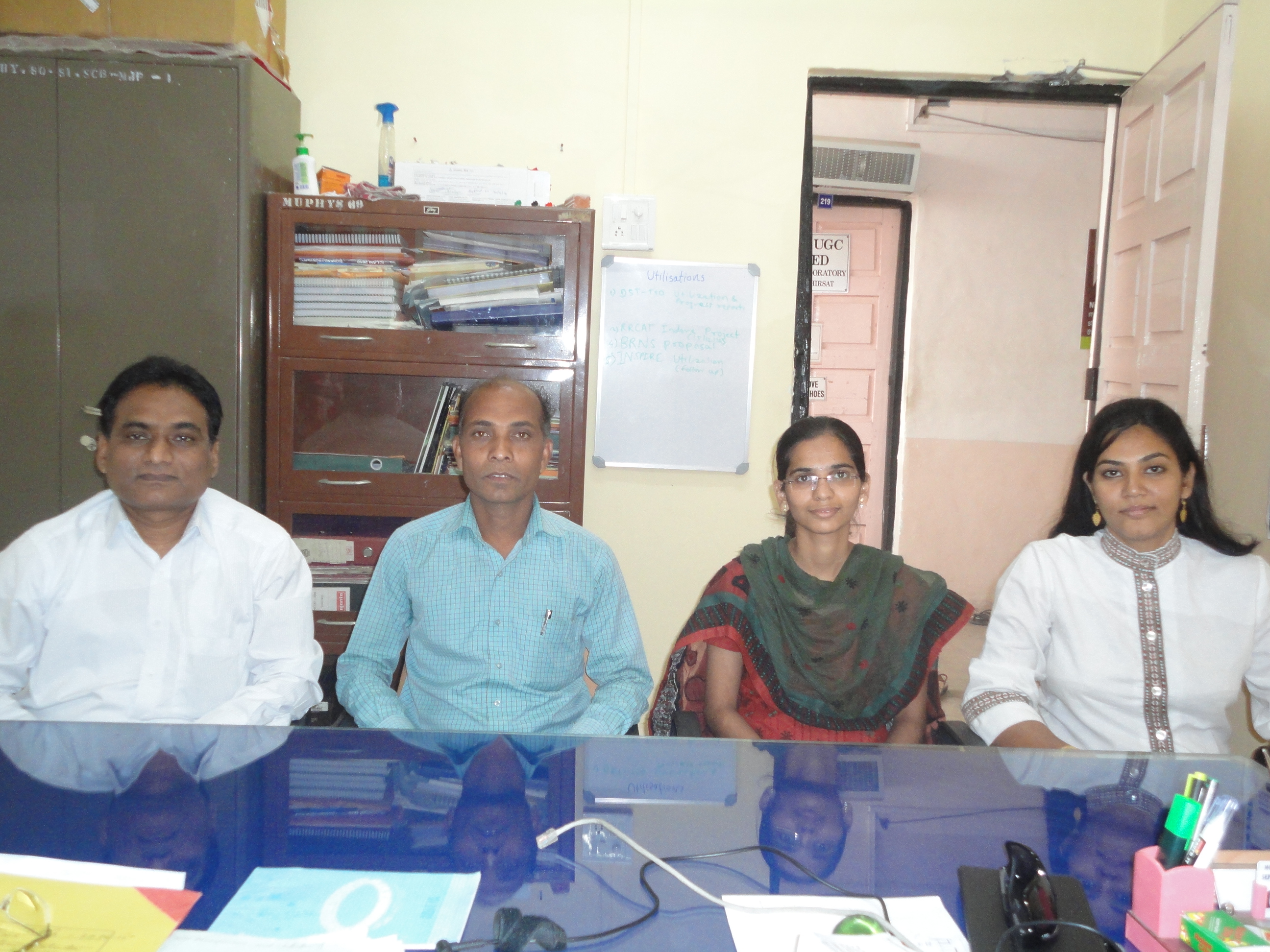 ---
Unilumen Photonics Pvt. Ltd.
---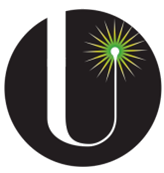 A young venture currently incubated at IIT Madras that is into on fibre laser systems. As a part of their BIG-funded project they are working on development of a cost-effective fibre laser technology for photoselective surgery with infra-red and visible lasers for use by urologists and ophthalmologists.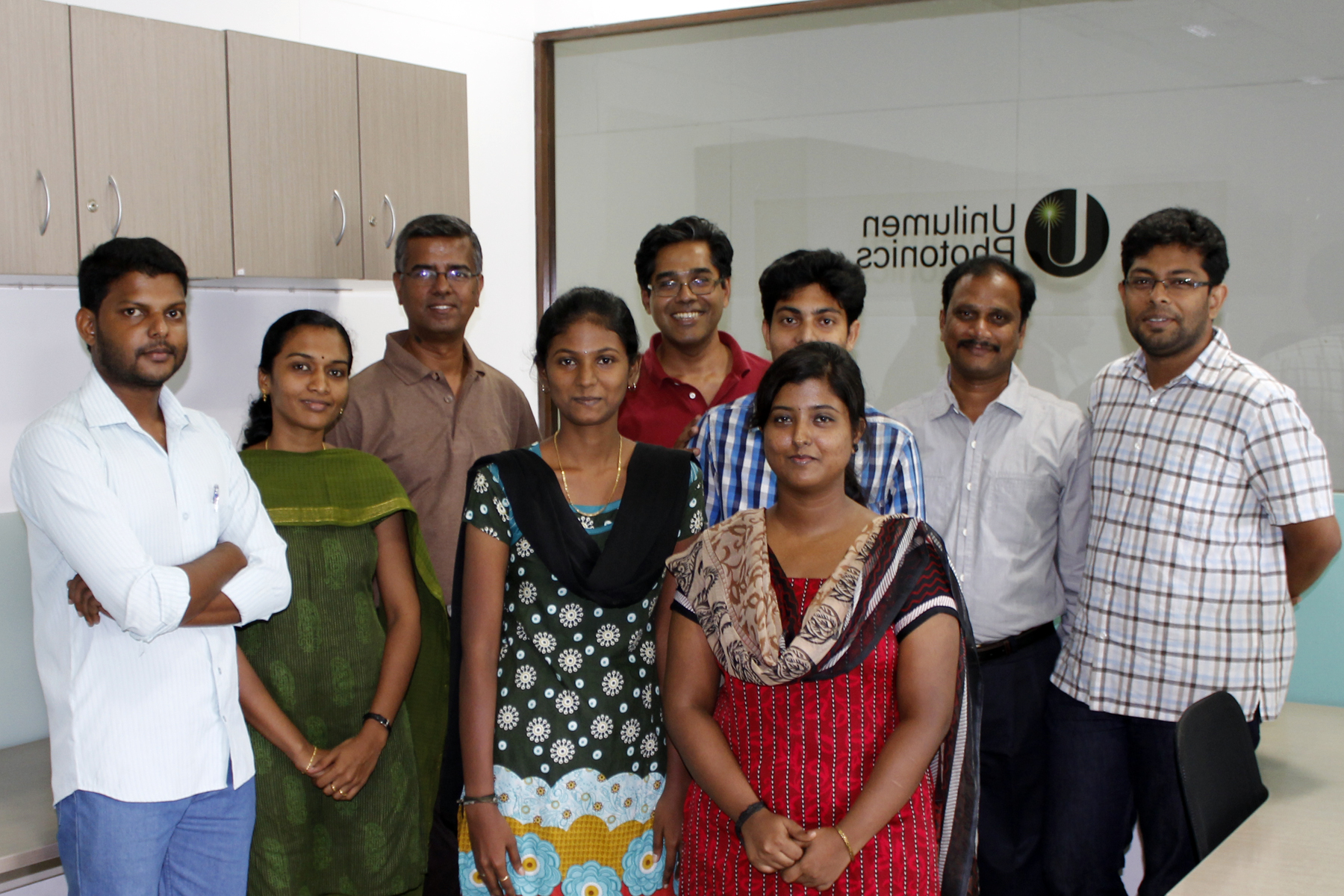 ---
An individual entrepreneur, currently incubated at Sir M Visvesvaraya Institute of Technology, Bangalore. He is working on development of commercially viable products such as nutraceuticals, poultry and aqua feed from the wastes of palm oil mills and silk reeling industries.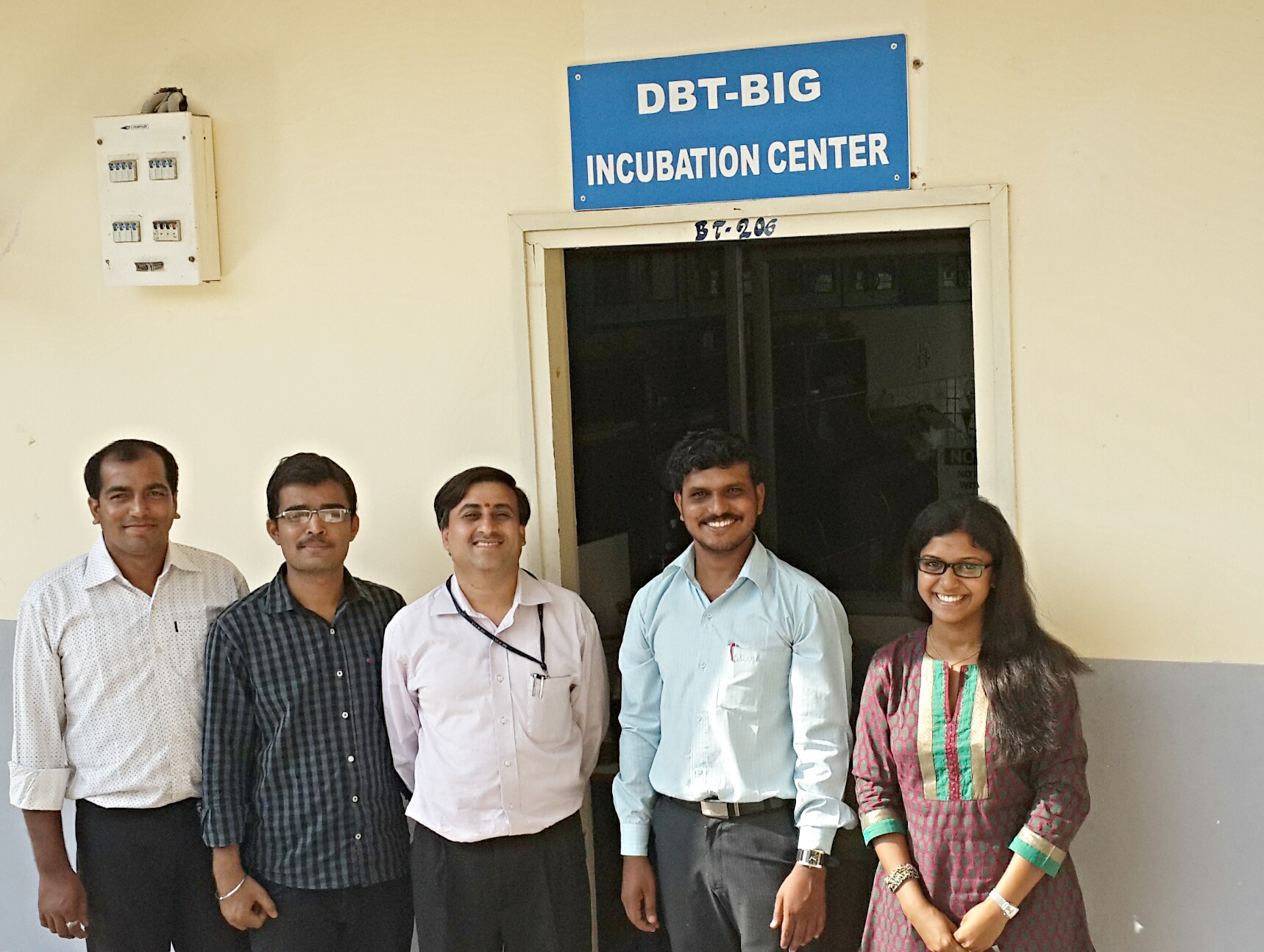 ---
A Team of two academicians, mentored under Dr. Shams, incubated at Technology Business Incubator (TBI), University of Delhi. They are synthetic biologists working on developing processes for microbial overproduction of 2,3-butanediol from lignocellulosic biomass based on metabolic engineering.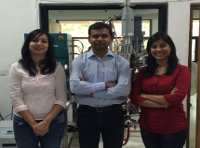 ---
An individual academician from InStem, Dr. Vinod Nayak is incubating at C-CAMP and working on development of an efficient Yeast based system for membrane protein expression by designing a flexible suite of shuttle vectors with multiple promoters and affinity tags for expression and purification.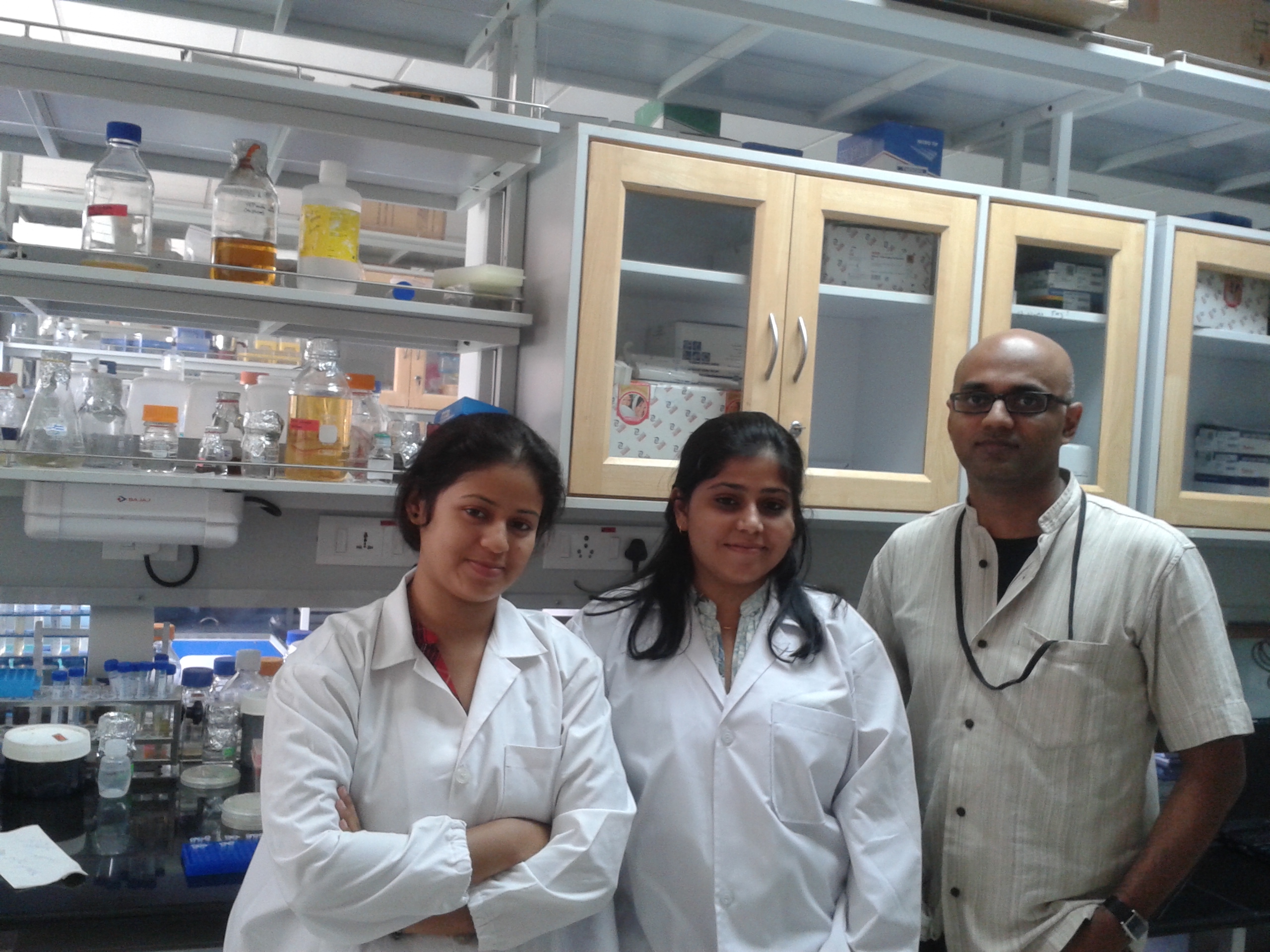 ---
Dr. Yashoda Ghanekar is an individual academician from InStem incubated at C-CAMP. Her BIG-funded project involves establishment of invertebrate transgenic model systems through modification of lentiviral systems. The use of this technology to genetically manipulate invertebrates would make these model systems ideal for research and preliminary screenings in drug discovery and toxicology studies.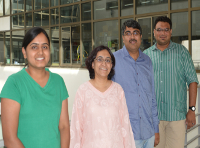 ---
Dr. Shweta Morey is an individual entrepreneur in the process of incorporating her company, INDIABiolabs which is dedicated to researching novel all-natural antimicrobials for the food and pharma industry. Her team is presently incubating at Venture Centre, Pune and through the BIG Schem is working on isolating novel Lactic Acid Bacteria, from food spoilage microflora, exhibiting antimicrobial activity to improve food safety and shelf-life.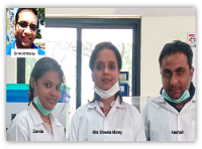 ---
BIG awardees from the 3rd call

IndioLabs, a Bangalore based medical device startup, emerging out of the prestigious Stanford-India Biodesign Program, is developing a safe and cost-effective device for soft organ core-tissue biopsy for definitive diagnosis. This device provides unprecedented patient safety through the integration of the unique system that concurrently delivers a hemostatic sealant directly to the site of tissue removal to prevent blood loss. Also the new approach has a multi-functional needle that pierces skin and cuts soft tissue in clean "scooping" action which reduces physician effort and skill by an automated tissue capture mechanism and substantially simplifies the procedure. These technologies will help physicians for the safe and affordable solution for definitive diagnosis of highly dangerous communicable disease like viral hepatitis, which is leading India to a burgeoning silent epidemic.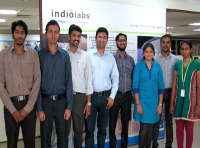 ---
Dr. Sai SIva Gorthi is an individual academician incubated at the Robert Bosch Center for Cyber Physical Systems (RBCCPS), Indian Institute of Science. He intends on developing an imaging based point-of-care diagnostic device, which can fully-automate the complete work flow of conventional clinical microscopy. A custom designed portable digital microscope augmented with dedicated microfluidic lab-on-chips would enable process automation, as well as, cost-effective implementation of microscopic diagnosis of malaria. Such an inexpensive, portable, and easy-to-use diagnostic device is expected to greatly enhance the quality of health-care available to the rural population of the world.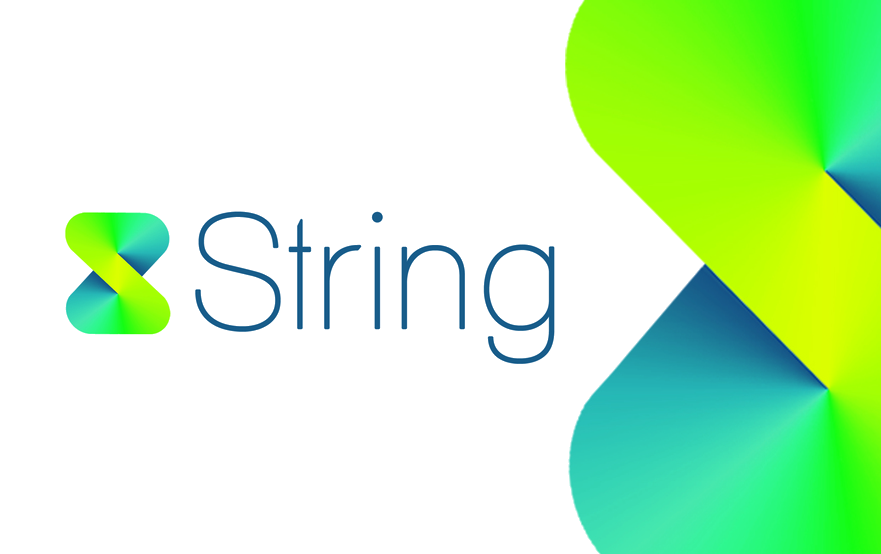 A young Bangalore-based venture started in 2013 and currently incubating at Institute of Bioinformatics and Applied Biotechnology (IBAB) that is focused on production of biobased chemicals. The company is using advanced synthetic biology tools to establish fermentation processes for conversion of waste into green chemicals.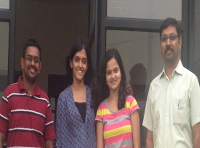 ---
Dr. Pillai is an individual academician from THSTI incubated at the National Capital Region Bioscience Cluster (NBC) Incubator at Faridabad. Through the BIG grant he is trying to demonstrate proof-of-concept for a subcutaneous, implantable, drug-delivery device that will auto-deliver the standard anti-TB regimen. This strategy aims to dramatically improve adherence and minimize the need for patient compliance by moving the burden of compliance to the device.
---
An individual academician currently incubated at Technology Business Incubator, Bits Pilani Hyderabad Campus. He is working on formulation of 3D filaments that are biomaterial based along with the development of a bio-material specific 3D printer that will be tailored to be flexible for cost-effective and eco-friendly 3D printing.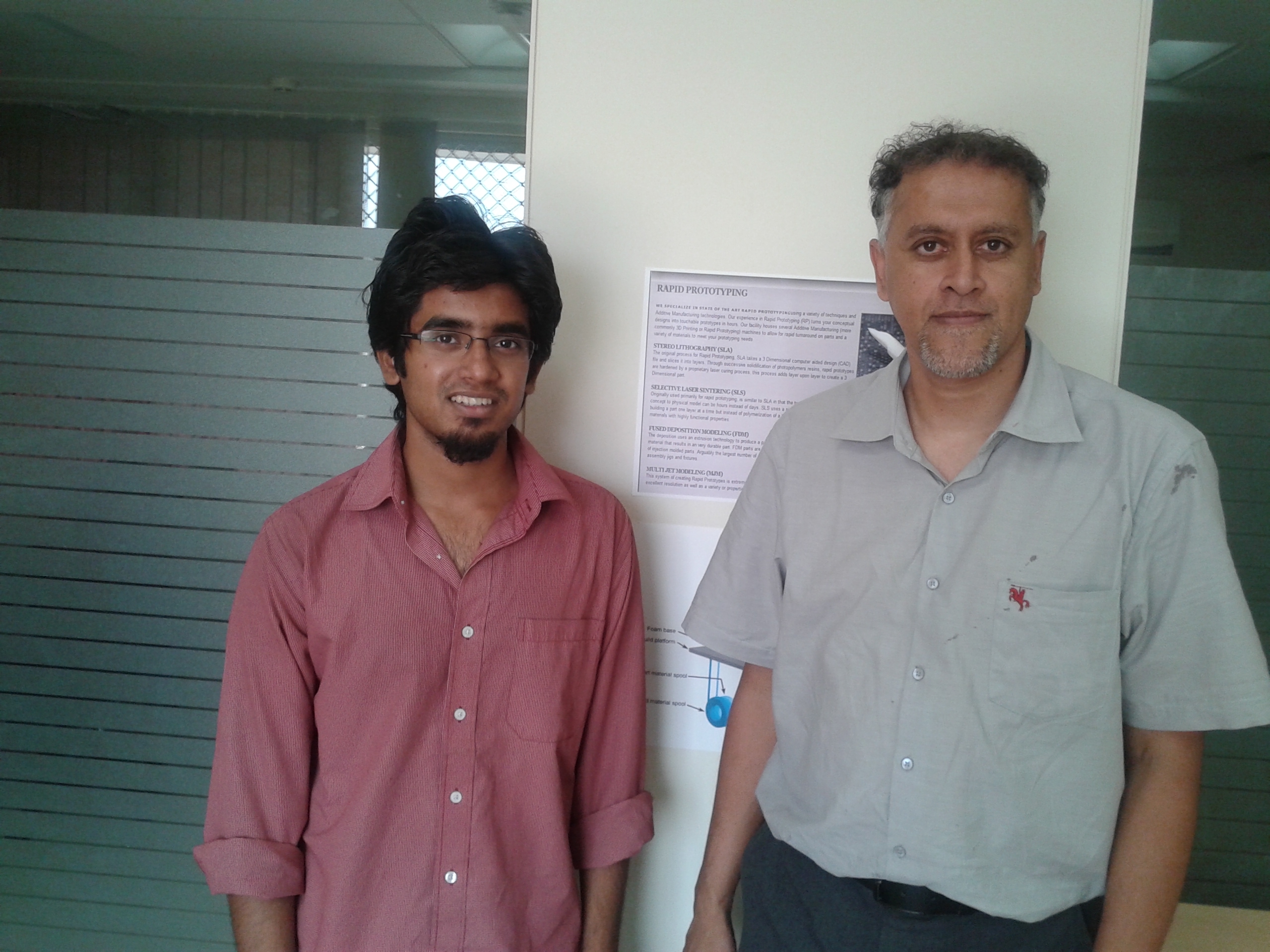 ---
An individual academician incubated at Indian Institute of Horticultural Research, Bangalore. As a part of her BIG-funded project,she is developing processes for commercial scale-up of conventional micro-propagation of banana in suspension cultures using bio-reactors.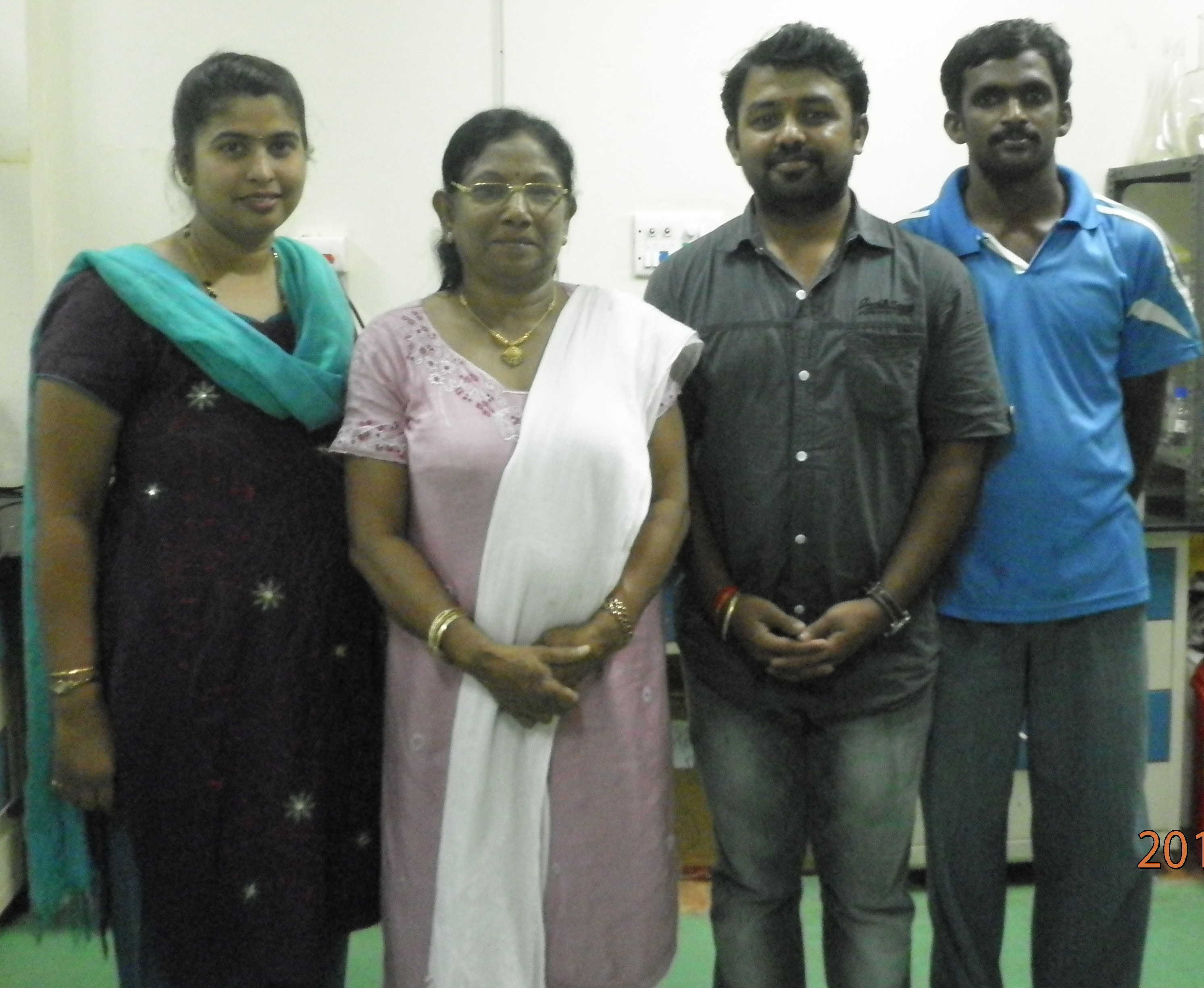 ---
An individual entrepreneur working on cordeycep cultures incubated at Sir M Visvesvaraya Institute of Technology, Bangalore. Her BIG project involves extraction and formulation of nutraceutical and therapeutic compounds from cordeycep cultures grown using silkworm pupae.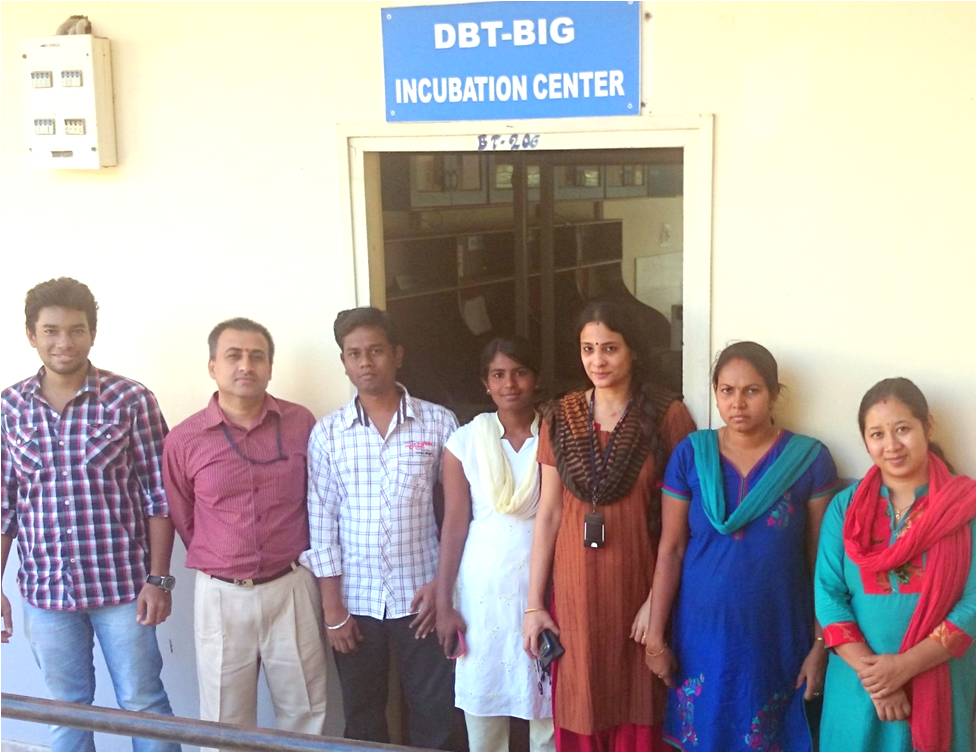 ---
Dr. Vemula is an individual academician from InStem incubated at C-CAMP. His BIG-funded project involves development of a prophylactic synthetic-enzymes for prevention of chronic pesticide exposure.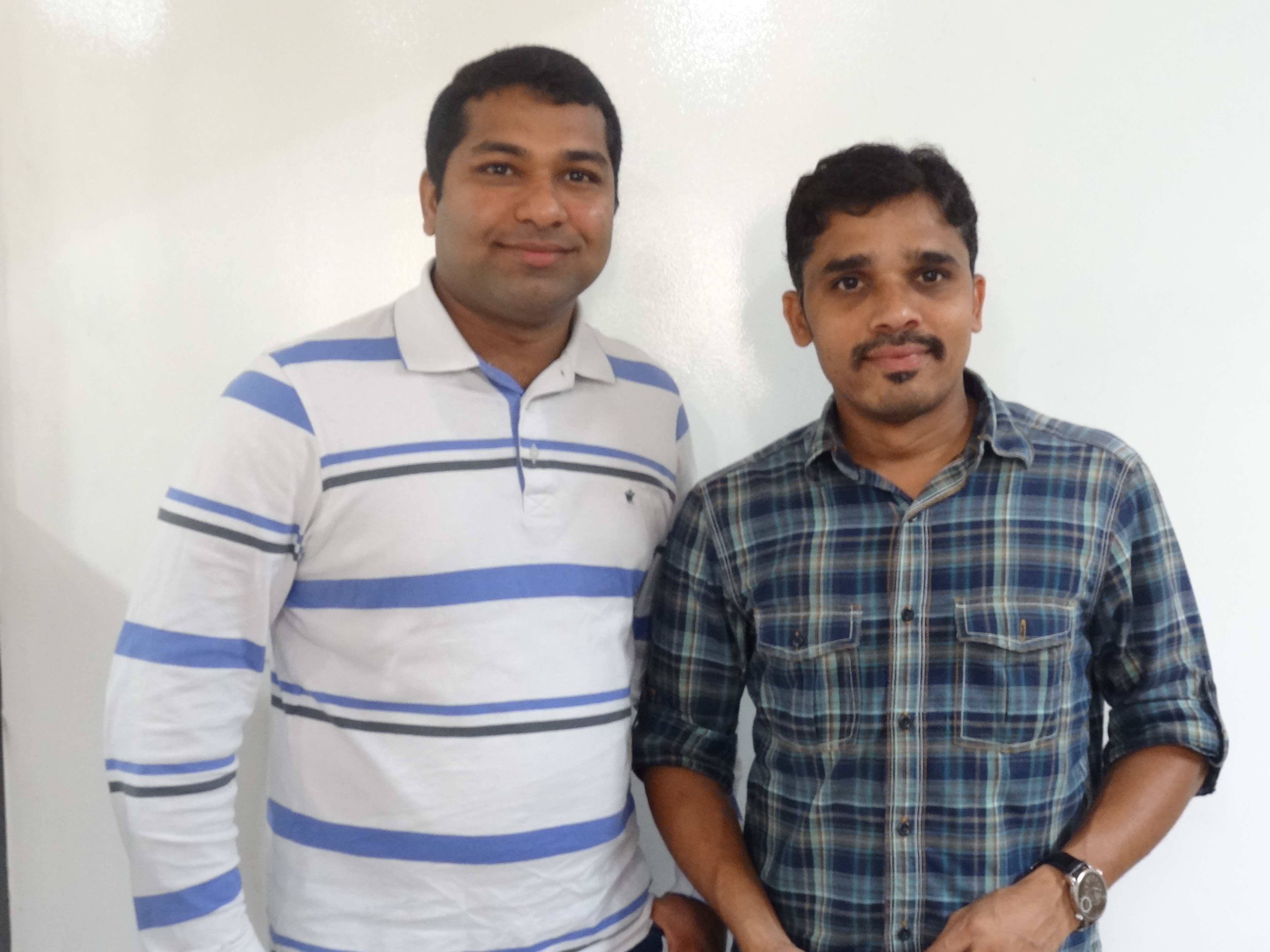 ---
Module Innovations Pvt Ltd.
---

Envisioned to develop a platform technology for rapid detection of pathogens in water, Module Innovations is a recently established start-up based in Pune and incubated at Venture Centre. The company was incorporated just after receiving the BIG grant and they have started their work to establish colour changing nanofiber strips for single and multiple use for selective detection of the Enterohaemmorhagic strains.The start-up aims at providing innovative solutions to Indian market pegged at 500 million USD.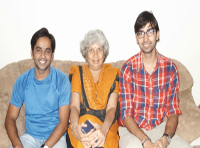 ---
Affigenix Biosolution Pvt. Ltd.
---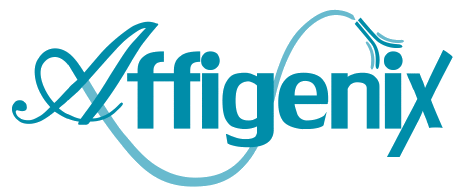 Affigenix Biosolutions Pvt Ltd; an emerging Bangalore based Bioanalytical CRO is using Antibody engineering techniques to develop PAN reactive Trypsin resistant anti-Trypsin antibodies for use in purification of Trypsin, for monitoring Trypsin clearance during biologic's manufacturing and to engineer it as therapeutic antibody for treating pancreatitis, pulmonary emphysema and bronchial asthma.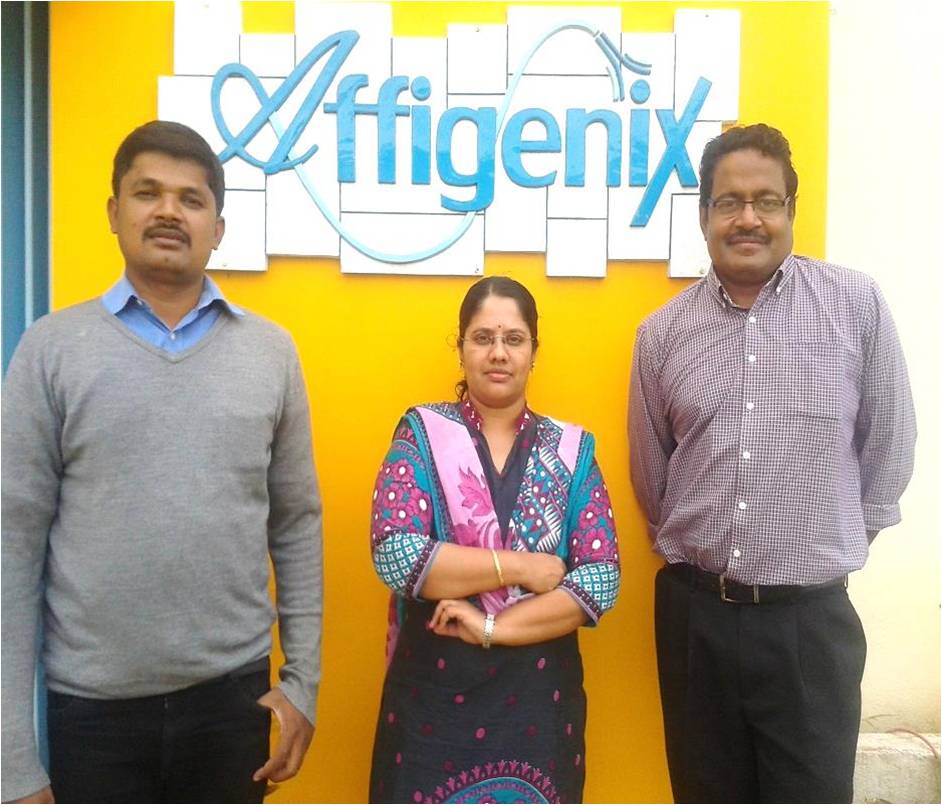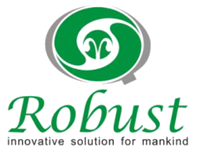 A Bangalore based start-up with an excellent lab set-up focusing on herbal ingredients & biodegradable polymers for various applications including diagnostics and MR angiography. Through the BIG funds they are trying to develop nanoparticle based blood pool contrast agents for MRI which is biodegradable as well as long circulating making it an attractive candidate for MR angiography.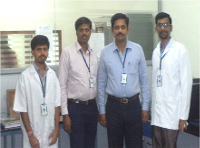 ---
Geniron Biolabs Pvt. Ltd.
---

A young start-up working on novel animal vaccines and diagnostics, is focused on development of a technology for eradication of rabies. The team members are former awardees of the BEST Scheme from ABLE and are now taking their idea forward through the BIG scheme and working on the development of a combinatorial DNA vaccine for rabies and immune-contraception for stray dogs.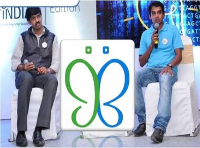 ---
BIG awardees from the 4th call
---
Dr. Mohan is an individual scientist incubating at Translational Research Platform for Veterinary Biologicals, TANUVAS. His BIG-funded project involves development of a novel therapeutic biosimilar for canine parvoviral enteritis. The therapeutic is a recombinant fusion protein that targets the viral receptor and neutralises the virus.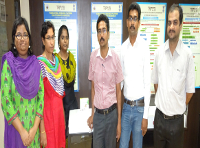 ---
Innaccel Acceleration Services Pvt. Ltd.
---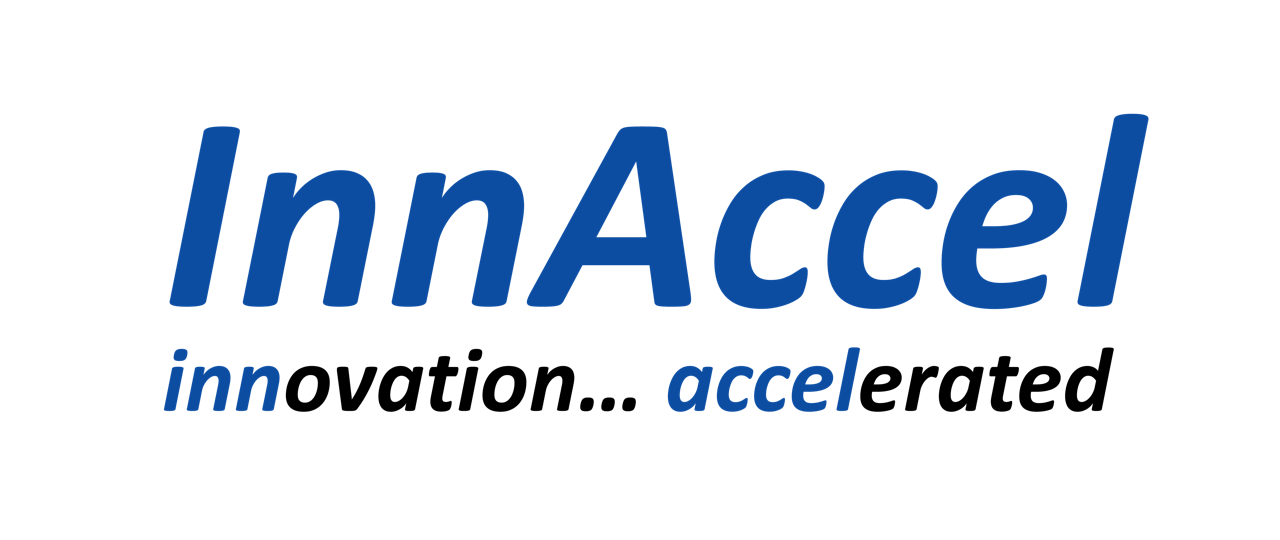 InnAccel Acceleration Services private limited is India's first medical technology acceleration company focused on innovation for low and mid-income markets. Dr. Jagdish Chaturvedi is the director of Clinical Innovation at Innaccel and leads the development of affordable medical devices for the company. He leads a team working on a technology called Noxeno, which is a novel, dedicated, easy to use device for effective removal of impacted foreign bodies (NFB) from the nasal cavity in children by GPs and/or health workers in underserved areas. Noxeno was launched recently. Another product, Sinucare - a balloon sinuplasty device for sinusitis, has also been launched.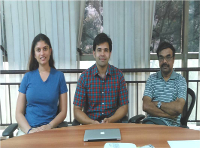 ---
Biomoneta Research Pvt. Ltd.
---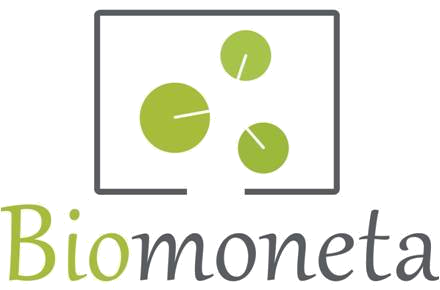 Biomoneta designs devices that extract and kill a wide spectrum of microbes (bacteria, fungi and viruses) from contaminated environments. Our novel decontamination technology synergistically combines the principles of electrical engineering and air-flow design with novel anti-microbial materials to achieve microbial kills of over a billion-fold. Our primary focus is preventing the spread of infections in healthcare settings, where technological support for infection control is not widespread. Hundreds of millions of patients are affected by healthcare-associated infections (HAIs) worldwide each year, leading to significant mortality and financial losses for health systems. Nearly 30% of ICU patients succumb to infections due to poor infection control. The increasing numbers of multidrug organisms make "no-drug" solutions, such as decontamination technologies, an important part of the strategy against HAIs.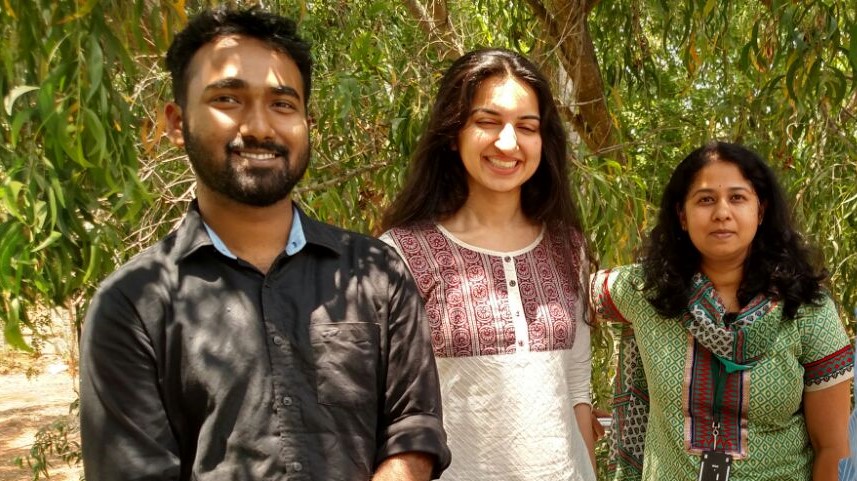 A Bangalore based venture started very recently in November of 2013, is focused on neurodegenerative disorders. Their BIG funded project involves development of novel neuroprotective agents for Parkinson's disease. The company's proprietary small molecule inhibitor compounds are derived from natural products.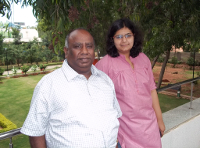 ---
Bugworks Research Pvt. Ltd.
---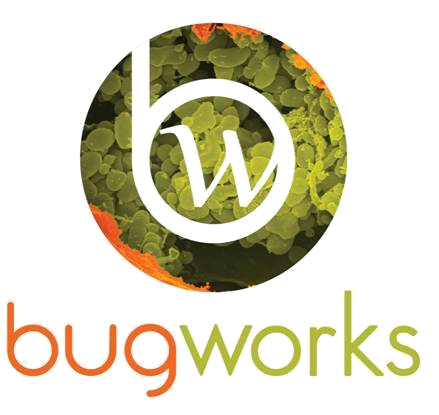 Also a spin-off from Cellworks Research, Bugworks Research is a 4th Call BIG grantee and they are a drug discovery company that aims to discover novel treatment options for hospital acquired infections using a systems biology approach. Bugworks uses highly differentiated Systems Biology approaches to identify novel combinations that enhance the action of antibiotics and to discover novel mechanisms that target biofilms.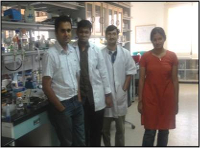 ---
Shilps Sciences Pvt. Ltd.
---

A recently established venture, Shilps Sciences is a life science and nano-tech company focused on developing instruments and processes that probe cell mechanical properties. Their BIG funded projects revolves around developing an AFM and microfluidics based detection device for cancer metastasis.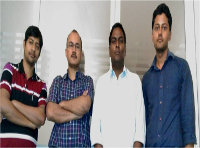 ---
BIG awardees from the 5th call
---
---
Aten Biotherapeutics Pvt. Ltd.
---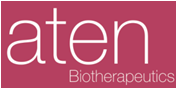 Aten Biotherapeutics is a young start-up focused on nanotechnology based therapeutics for lysosomal storage disorders and other rare diseases. They recently received funding through BIG to work on nanoparticle based therapeutic for Niemann-Pick Type C Disorder.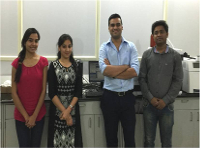 ---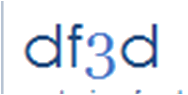 Founded in Feb 2014, df3d is focused on developing a platform technology for healthcare solutions using 3d printed medical models and customised 3d printed surgical guides. They are based in Bangalore and are working to towards lowers costs and increasing access for 3d printing in healthcare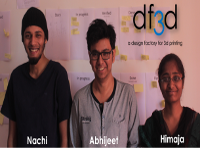 Coeo Labs is a young med-tech start-up focused on innovative medical devices for Emergency, Trauma and Critical Care. They have been awarded the BIG grant to take forward preliminary work performed as a part of the AIM Program (Affordable Innovation in MedTech) and develop a device for prevention of Ventilator associated pneumonia (VAP). The proposed device is an efficient secretion system that avoids pooling of secretions in the lungs which caused VAP.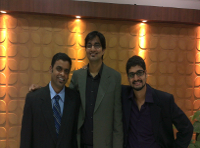 ---
Vital Bioscientific Solutions Pvt. Ltd.
---

Based out the Madras, Vital Bioscientific Solutions is a very recently established venture founded by a couple of IIT-Madras graduates. Their BIG funded project involves, development of a novel monolayer based parallel artificial membrane permeability assay to determine permeability of chemical entities and drugs. The monolayer coating is bio-mimetic and expected to be more efficient and cost effective as compared to gold standards used in the industry.
---
Scidogma Research Pvt. Ltd.
---

Dr. Satya Tapas is an individual entrepreneur incubated at C-CAMP working on a highly sensitive portable microscope for malaria detection. He is working on developing a compact lens system for a battery operated portable microscope that would be able to record the parasite counts in blood smear for further references. He own 2nd prize in ABLE-BEST 2013 and took his idea forward through BIRAC-BIG scheme.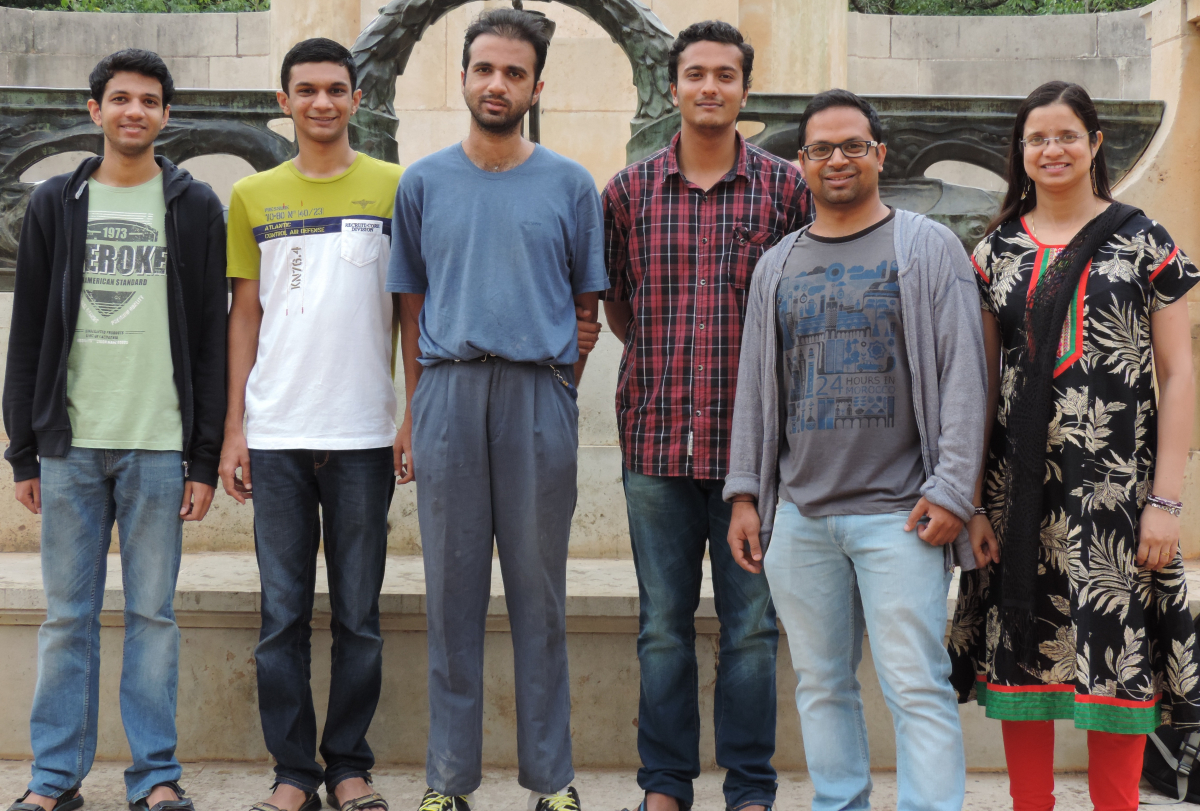 ---
Dr. Naga Mohan Kommu is an individual Entrepreneur and academician from BITS-Pilani, Hyderabad incubated in the Technology Business Incubator there. His team is working to develop an automated diagnostic device for human genetic disorders. This would be a cost-effective and rapid, multiplex ligation probe amplification (MLPA) based detection device for abnormal copy number variants.
---
BIG awardees from the 7th call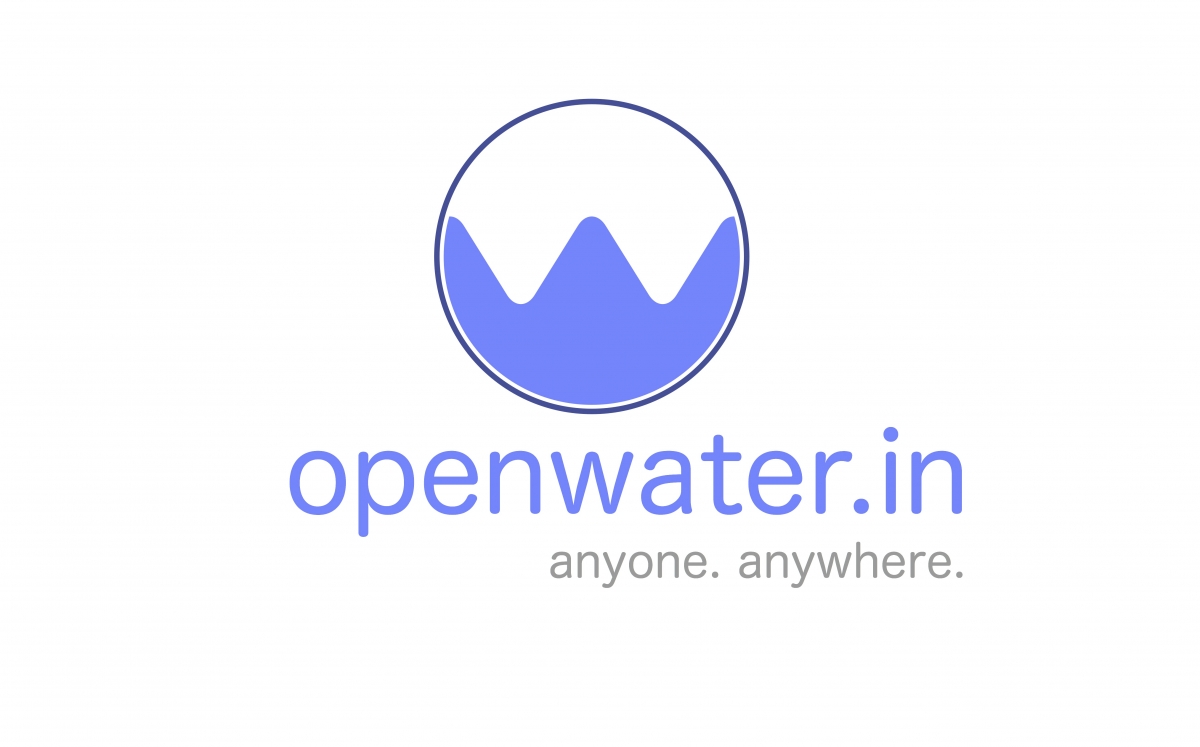 openwater.in is founded by Dr. Sanjiv Sambandan and is a spinoff from the Flexible Electronics Lab, Department of Instrumentation and Applied Physics, Indian Institute of Science, Bangalore. The main goal of this startup is to provide smart solutions in the area of waste water management.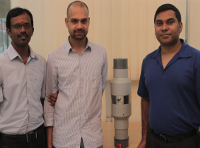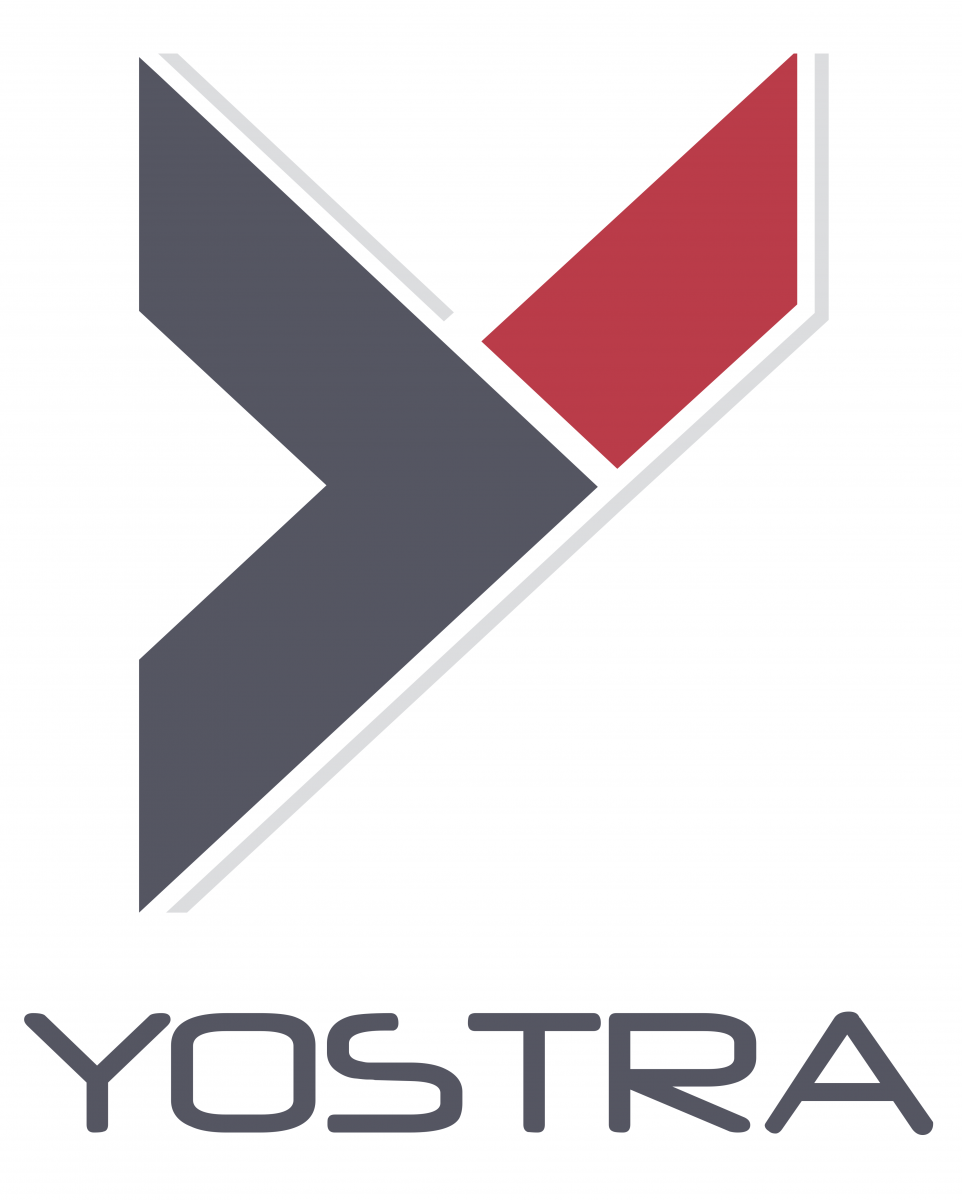 Yostra is a healthcare technology firm pioneering smart innovations to make healthcare more effective, affordable and sustainable for the cost sensitive developing market. Diabetes is our core focus area and our team is working on 'Sparsh', a screening device for Diabetic Peripheral Neuropathy and 'Kadam' a therapeutic device for Diabetic Foot Ulcer treatment, both of which have far reaching impact on public health.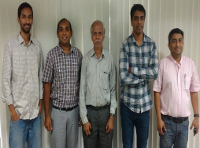 ---
CisGEN Biotech Discoveries Pvt. Ltd.
---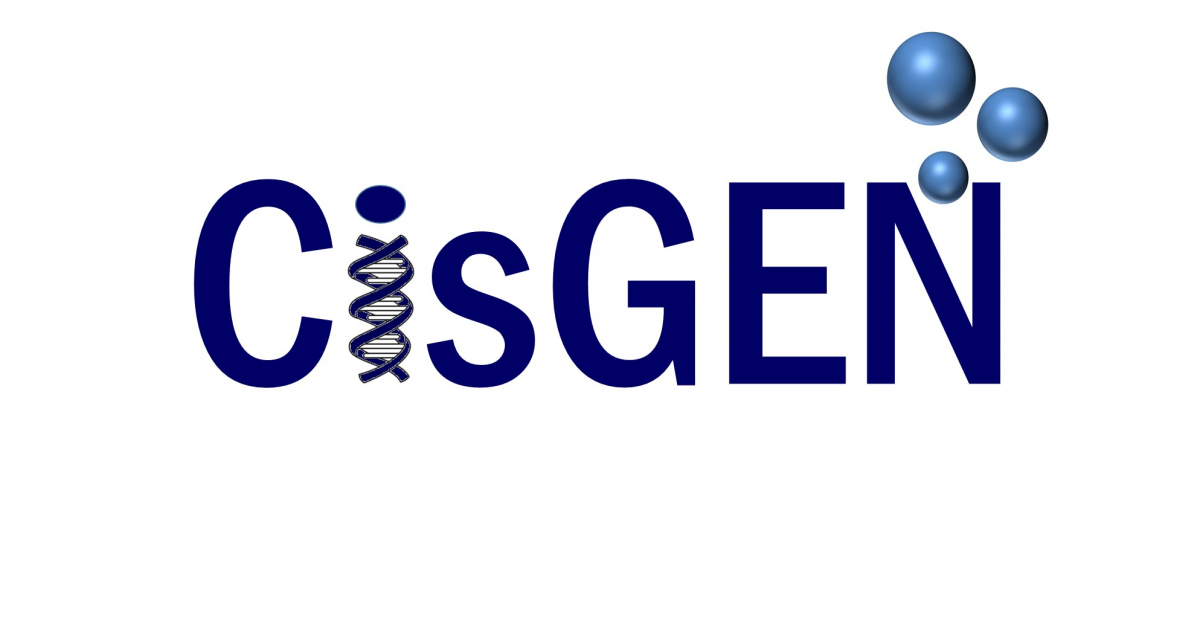 The Technology is to develop animal TB alert Point of care kit an rapid immuno chromatographic test for TB antibody detection with following novel characters The animal TB alert POC contains defined recombinant TB specific proteins (selection based on genomic and proteomics analysis studies) and pathogenic whole TB proteins and non pathogenic whole TB proteins bound to the nitrocellulose membrane using two kit modules. The two kit modules will identifies and differentiates the TB exposure from the NonTB exposure. Detection of exposure to NonTB is essential in Indian animals population as most of them are exposed to environmental Non TB and result in false positive results in the current diagnostics.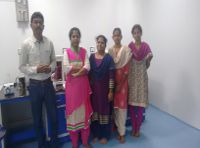 Dr. Subhasis Sarangi is an individual academician incubated at the Society for Innovation and Development (SID), Indian Institute of Science. He leads a team intend on developing a new method of detecting how far a patient's cancer has spread. The device works on pulse induction principle and uses magnetic nanoparticles for sentinel lymph node biopsy procedure, rather than the standard radioactive isotopes and blue dye, which improves safety, accessibility, and reduces treatment cost.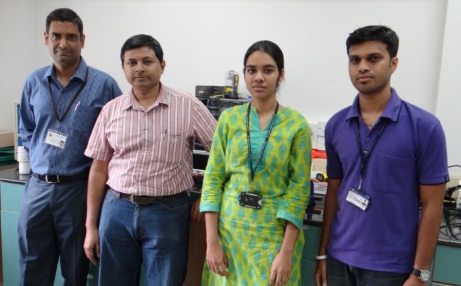 ---
BIG awardees from the 8th call
---
Cleanergis Biosciences Pvt. Ltd.
---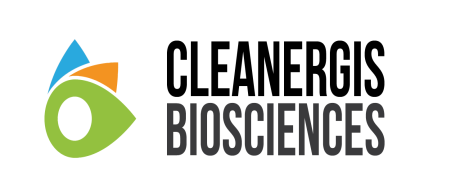 Cleanergis Biosciences is involved in Research and Development of innovative, high-quality enzymes for food and waste-water-treatment. The company is currently working on some powerful enzymes obtained through microbial sources and using algae based technologies for bioremediation of sugarcane based distillery waste. The company has developed some useful and potent Enzymes. It has adopted protein engineering solutions to get such proteins. It has a comprehensive portfolio of protein expression systems, synthetic biology methods, assay development and validation. They also offer to its clients customized solutions and proprietary technologies. Cleanergis works in partnerships with clients to ensure mutual success.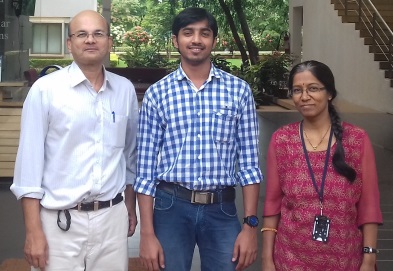 Dr. Prasanth Rathinam received his Doctoral degree from VIT University, Vellore in Renal diseases (Especially Nosocomial Infections). His research interests include cell-cell communication in pathogens/anti-virulence mechanisms/Devise associated nosocomial infections/Biologically improved devises. He is right now working on biofilm associated medical device infections and with the help of the BIG fund he would like to upend the currently available infection prone urinary catheters to anti-infective. He received the Senior Research Fellowship from ICMR and got recognized in many national and international conferences as well.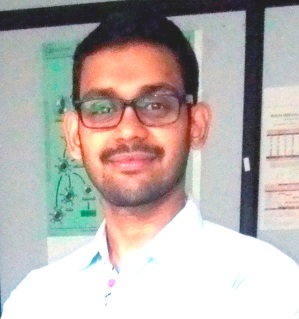 ---
Spotsense Health Care Solutions Pvt. Ltd
---

Spotsense in a resident incubate at C-CAMP. It is currently working towards creating simple affordable and accessible diagnostics especially in the field of pediatric medicine. Spittle, the first product by Spotsense is a diagnostic pacifier which has been developed as a platform for saliva based screening of various neonatal health ailments. The first offering on this platform is a rapid diagnostic test for Neonatal Sepsis. The product is currently in prototype stage and expected to be in market by 2018.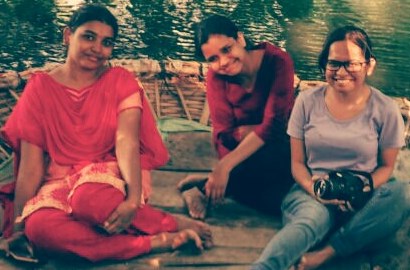 ---
Oreva Medicare Research Pvt. Ltd.
---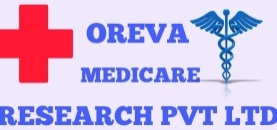 Oreva works on a hands free "electronic larynx" which is affordable, aesthetic in appearance with near normal sound quality. It is also working on an alaryngeal speech device to provide near normal speech for laryngectomee patients. Their proposed solution is conceptualized as an affordable device that would have functions of pitch adjustment and variation together with loudness, producing near normal voice. The device would enable the user to operate mobile phones, microphones and other electronic devices. The device would have a hands free design with decreased radiated noise and better cosmetic acceptability. Their product is aimed to be an affordable way to non-surgically rehabilitate patients who have undergone laryngectomy to restore near normal voice.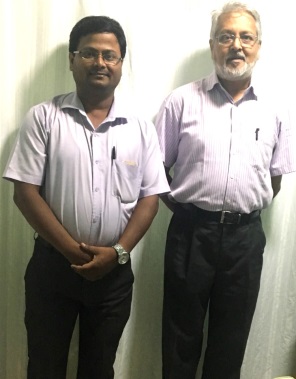 TerraBlue XT works on technologies to make the lives of people with chronic disorders better. They are a Bangalore-based startup, comprising of a young and dynamic team of engineers, designers, consultants, and researchers led by CEO Dr. Rajlakshmi Borthakur. The greatest feather on TerraBlue XT's cap is TJay, an award winning device for the prediction, detection and management of people with epilepsy. TJay catapulted the company to fame, when it became one of the top three winners of the Innovate for Digital India Challenge in 2015, supported by Intel and Government of India that saw participation for 1900+ startups and individuals. TJay was quickly followed by Xaant, a wearable that helps practice calm, gives intriguing insights about the state of a person's mind and shows how to beat stress. With its ability to understand mental health quickly, Xaant, currently in the final prototype stage is expected to create waves in the wellness sector and is poised for release in the global market. TerraBlue XT's goal is to bridge the treatment gap existing in the country and it will work to make the lives of people safer and better.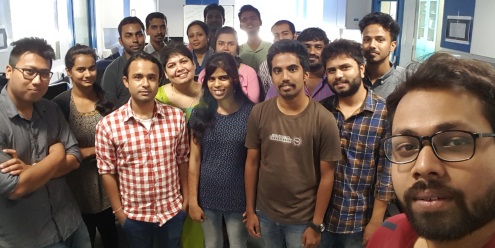 ---
BIG awardees from the 9th call
---

Nesa Medtech Pvt. Ltd. is a medical device start-up working towards excellence in the Research & Development of Medical devices for emerging countries specifically India, and believes in pursuing business through innovation and technology. They are developing an accessible, minimally invasive procedure to treat symptomatic uterine fibroids safely and effectively. This can be achieved by ablating fibroids using radio frequency electrode inserted through uterine cavity under real-time guidance of trans-vaginal ultrasound. Use of the local anesthesia and no incision allow this procedure to be performed in the gynaecologist's office as a day care procedure.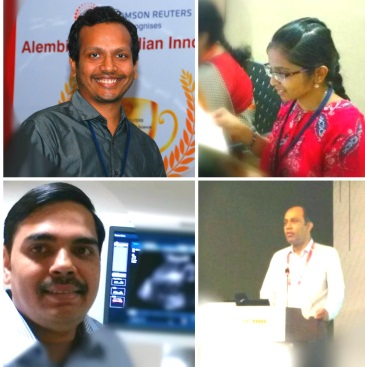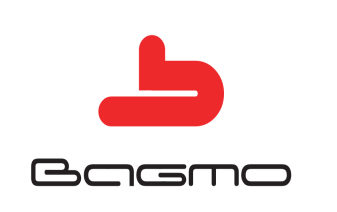 Blood transfusion facility in rural area is very poor in India. There are various reasons for non-availability of blood in India, Team Bagmo is working towards addressing these issues to eradicate non availability of blood in rural India. Their first product in development is a novel blood bag monitoring solution while blood is transported to rural areas. While transporting the blood bags, cold chain should be maintained. For quality assurance temperature breaches are monitored and documented for each blood bag in their solution. This will in turn increase confidence on blood available for transfusion and also reduce unnecessary wastage of precious blood.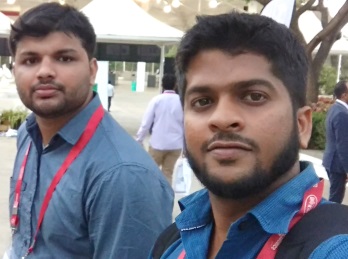 Dr. Shantanu Chakravarti is a Mechanical Engineer by training and his interests are in medical devices, haptics, controls, and robotics. He is working on developing a Virtual Reality based simulator for training doctors in endoscopy. He studied haptics and simulation related issues for developing an endoscopy simulator during his PhD. They are continuing this work and planning for a commercial venture through the support of BIG funding. Their focus in this work is developing technologies for immersive simulations in endoscopy.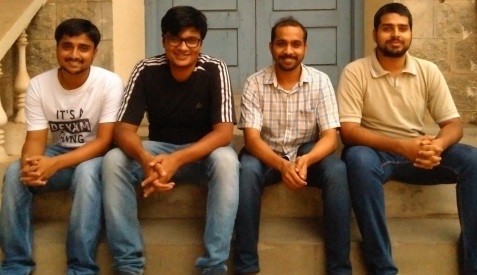 Dr. Kalyani is a molecular biologist with Ph.D. from Johns Hopkins University, USA. She is developing an affordable, point of care device for comprehensive and early detection of liver disease. Current diagnostics for detection of alcoholic and non-alcoholic liver disease are neither comprehensive nor accurate for all situations and add to increasing costs for patients. Her project will build a technology device utilizing biomarkers miRNA in blood to detect liver disease much earlier, more comprehensively and at an affordable cost bringing clarity and certainty to diagnosis. The goal is to build a point of care device for easy use, eliminating the necessity for trained personnel and laboratories. Successful adoption of the technology will transform the current market, introducing a blood based diagnostic equivalent to the gold standard biopsy.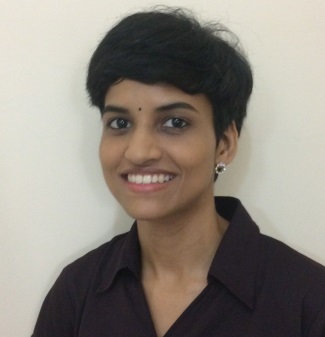 Dr. Khedkar is a scientific leader with about 20 years of experience in biotech product development, analytics, formulation and process sciences. He has worked on oral develiery of insulin for over a dacade and made it successfully through phase 2 clinical development. He has been an inventor in multiple patents and authored several publications. His vision is to address unmet patient need through next generation peptide drugs. Towards this objective, he is working to develop a peptide editing platform to specifically deliver peptide drugs orally. Using in silico and in vitro assays, the objective will be to select novel analogues of known peptide drugs that are amenable to oral delivery, without impacting its function.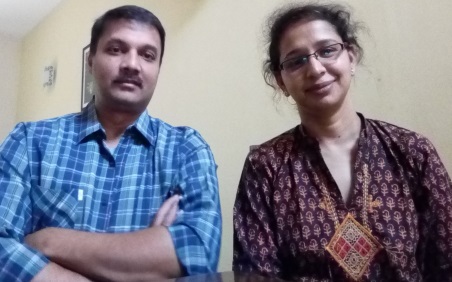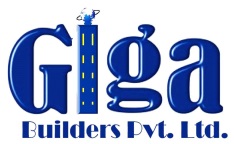 The objective of Giga Builders Pvt. Ltd. is to study plant growth and response under precisely maintained soil moisture status at desired level. Till now, they have made some progress on
1) Development of Load-cell based structure platform with desired structural features to house the potted plants.
2) The other R&D activity is to design and develop embedded electronics controller to capture real-time data of the load-cell assembly.
They are in the process of further testing their first prototype. They aim to develop a minilysimeter device for precise imposition of soil moisture stress. The device has a phenomenal relevance and significance in identifying the crop varieties with improved draught tolerance and productivity.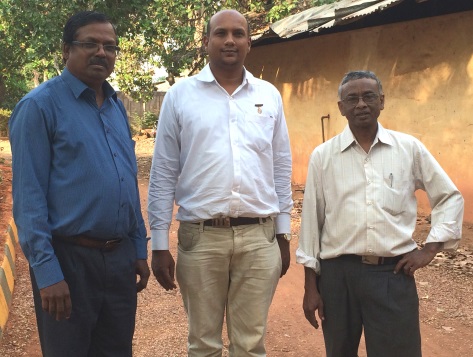 BIG awardees from the 10th call
---

Empathy Design Labs is a Bangalore-based company working on developing a fetal monitoring device to prevent still births in developing countries. As per WHO report - 2.6 million stillbirths take place every year across the globe. More than 98% of these still births occur in developing countries like India. Empathy is designing a device to prevent stillbirths in developing countries by introducing an affordable, wearable, effective, and non-invasive screening and monitoring tool. Post completing early clinical studies, they plan to introduce the product into the Indian market.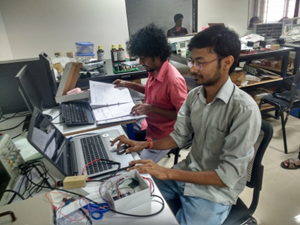 Eyestem is a resident C-CAMP incubatee using stem cell and gene editing technologies to create breakthrough therapies for degenerative diseases of the eye. Age-related macular degeneration (AMD) affects the RPE layer of the retina and ranks third among the global causes of visual impairment. Eyestem's vision is to create scalable and affordable stem cell therapy for these degenerative eye diseases.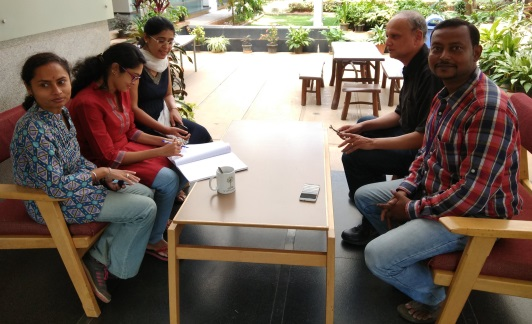 ---
Theevanam Additives & Nutraceuts Pvt. Ltd.
---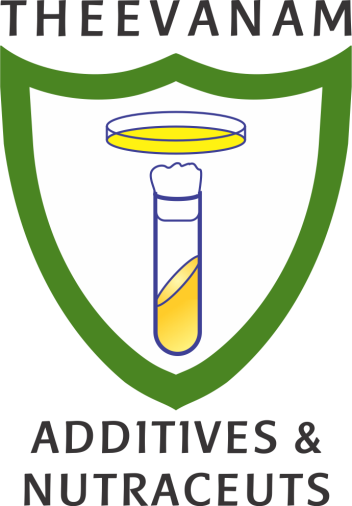 Theevanam Additives & Nutraceuts Pvt. Ltd. is a Start-up company with a commitment for excellence in bringing quality products and technology in food and feed additives sector. They are working on the development of the novel formulation of natural polysaccharide immunity booster for booming Shrimp aqua industry of India. The formulation is expected to efficiently eliminate major infections and stress/morbidity usually encountered in shrimp cultivation at hatcheries as well as open ponds/farms and thereby the formulation will improve the overall productivity.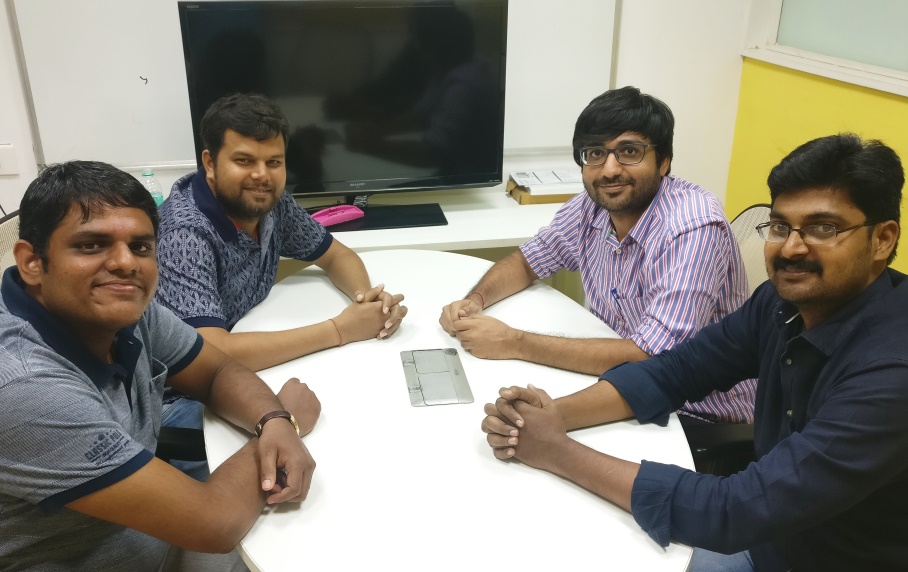 Luxmatra is working on developing a novel radio-wave responsive, biodegradable nanoparticle platform for image-guided hyperthermia combined with immunotherapy for liver cancers. LuxMatra will focus on developing biodegradable nanoparticles that can trigger hyperthermic response within tumors upon exposure to low-power radio-waves.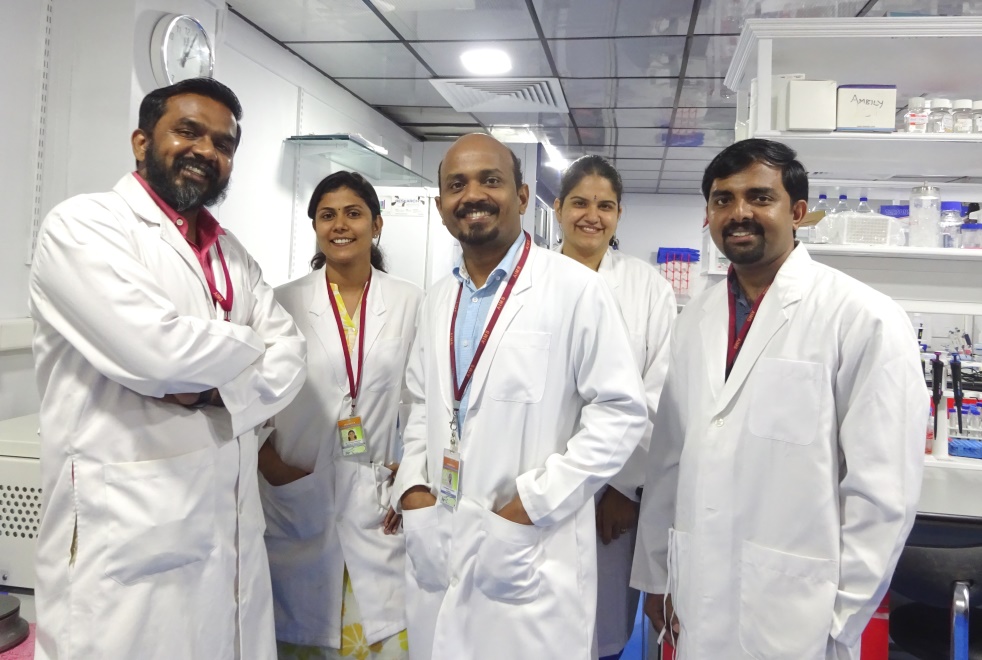 Dr. Vishal Rai is a individual entrepreneur whose research interest lies in developing chemical technologies for precision labeling of proteins. His team has developed chemical platforms that can identify and target reactivity hot-spots on the protein surface and enable single-site protein modification.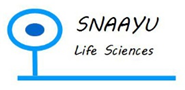 Snaayu Lifesciences is a resident incubatee working towards isolating and characterizing novel analgesics from cone snail venom. Cone snails are venomous mollusks with around 700 species. A number of pharmacologically active peptides have been isolated from venoms of different species of cone snails. The long term goal of Snaayu Life Sciences is to use cell-based assays to target human disease pathways, particularly the nervous system, with pharmacologically active venom components to generate drug leads.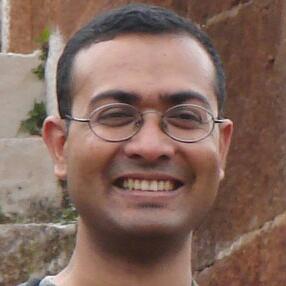 Prantae is a start-up working on the development of a diagnostic platform for the miR-based detection of pre-eclampsia. Pre-eclampsia (PE) is one of top four causes of maternal deaths during pregnancy. Prantae proposes to translate the potential of identified miRs into an affordable clinical platform for early prediction of PE.

Dr. Rashmi Tambe is working towards the development of a device for the early detection of acute and chronic kidney diseases. Almost 30 pct. of all hospital admissions fall in a wide definition of Acute Kidney injury [AKI] and 10 pct. of population worldwide is affected by Chronic Kidney Disease [CKD]. Rashmi proposes to develop an affordable and non-invasive point-of-care device that can detect a particular marker in patients susceptible to renal injury.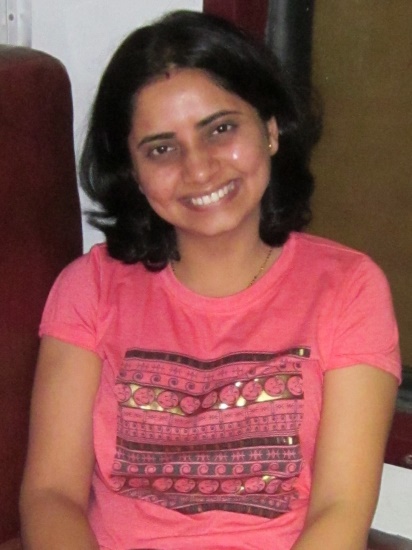 Mercuri Biotech is a young Bangalore-based start-up that is developing a novel assay for DNA quantitation. In the conventional systems, quantifying the concentration of DNA and differentiation based on size requires two separate instruments, i.e., UV spectrophotometer and agarose gel electrophoresis. Mercuri proposes to develop a novel technology delta-nuQleo which can simultaneously differentiate band size and provide concentration of the DNA sample instantly in the form of a digital gel. Their technology is cost-effective, with added benefits of no reagents or consumables, no waiting time and only the instrument cost.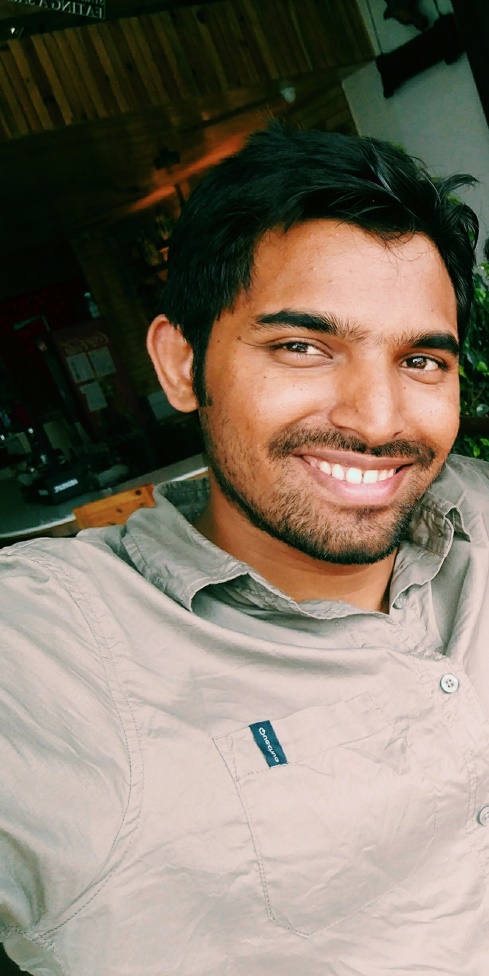 Dr. Mahesh H. B. is an individual entrepreneur who is interested in isolating secondary metabolites from Bacillus sp. With antimicrobial activity against plant pathogens. Bacillus has been reported to have high biocontrol activity. He aims at commercializing the potential Bacillus strains and characterize the active biocontrol molecule that is stable with respect to its efficacy, production and storage.

BIG awardees from the 11th call
---
Aditya Kadambi is an individual inventor with a background in video technologies and medical imaging. He holds a Master's degree in Computer Engineering from the University of Florida - Gainesville and Bachelor's degree in Engineering from National Institute of Technology - Surat. His team is developing the world's first completely automated Video-EEG system for accurate diagnosis of seizures. Using advanced video and image processing, modern sensors and mobile technologies, this system makes seizure diagnosis more accurate, automated, affordable and accessible.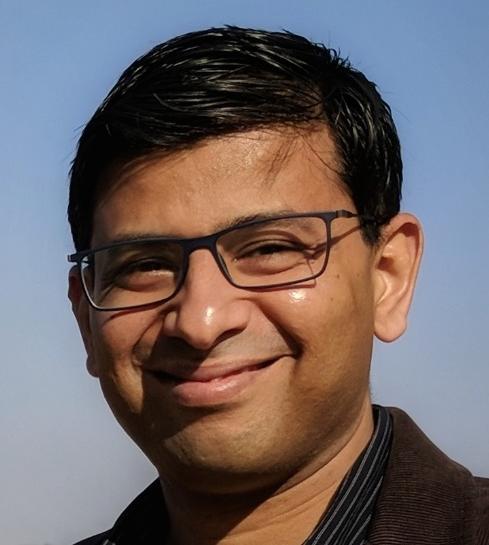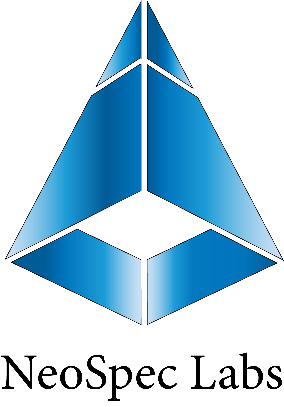 Neospec Labs are developing a point of care, handheld Bilirubin Meter for accurate detection of jaundice in Neonates. They use direct spectrophotometric principles combined with concepts of biochemistry at the core of their product. The advantages of this method are speed, elimination of centrifugation or other sample preparation, and instrument portability among others.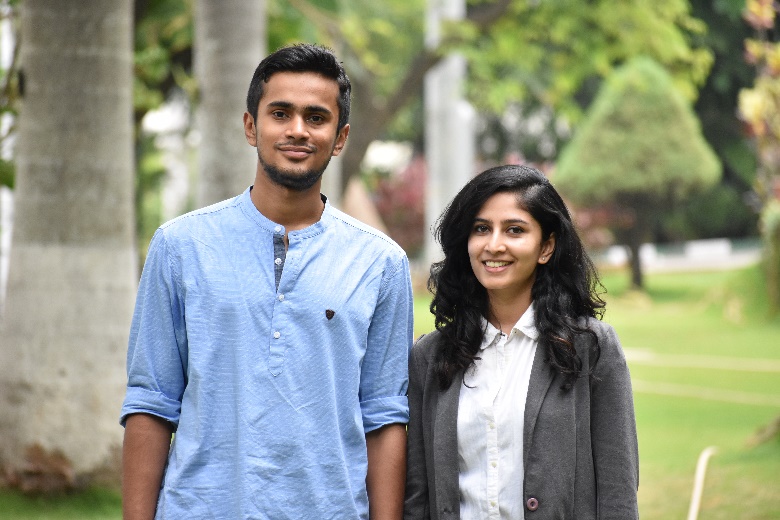 Cartosense is a medical device startup building products that enable neurosurgeons to plan and safely perform brain surgery through the smallest openings in the skull. Their proprietary technology platform – small form-factor high-accuracy tracking of surgical instruments combined with novel algorithms and workflow improvements – makes high-end surgical navigation compact and affordable for emerging markets. They are also building next gen augmented reality surgical guidance systems that provide the surgeon with tools to visualize, plan and execute small openings and narrow operating corridors with unprecedented spatial understanding, leading to lower postoperative complications, reduced hospitalization time and reduced treatment costs for patients and caregivers.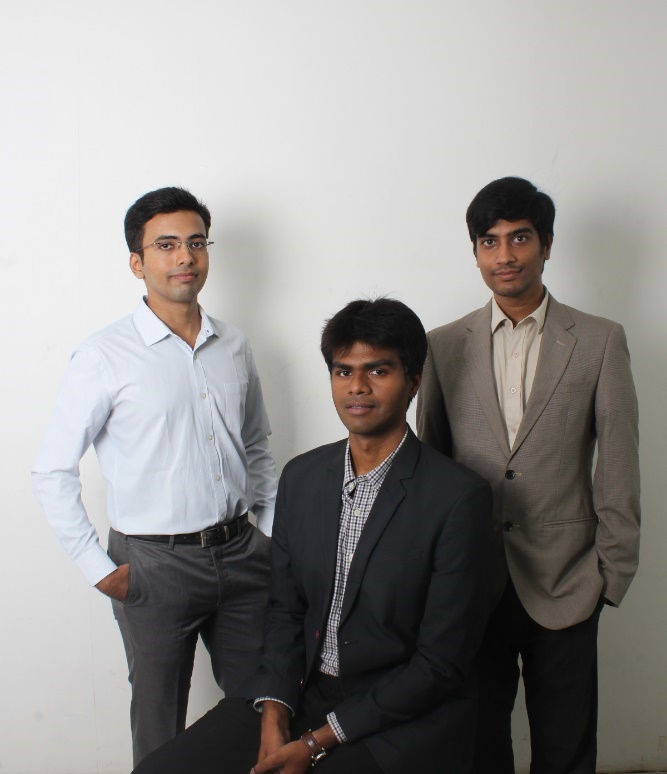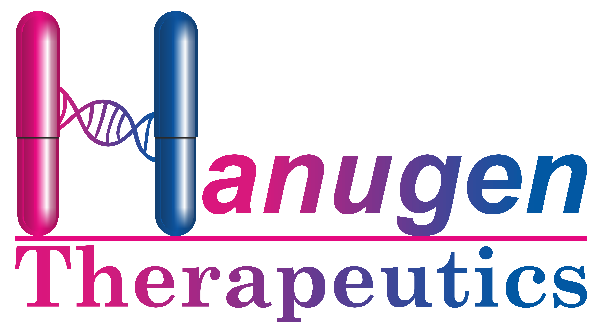 Hanugen Therapeutics was established to provide high quality oligonucleotides. Hanugen Therapeutics is committed in developing improved methods of oligonucleotide synthesis and for the design of superior modified oligos. Their novel chemistries allow them to address specific genetic diseases by altering the RNA transcription process and thereby modifying protein structure. They specialize in modified oligos, fluorescent probes, long oligos and large scale oligo synthesis. The more modifications that are present in an oligo, and the longer the sequence, the more demanding the synthesis and purification. They are committed to the rare disease community beyond the development of meaningful therapies by delivering advances in oligonucleotide based medicines.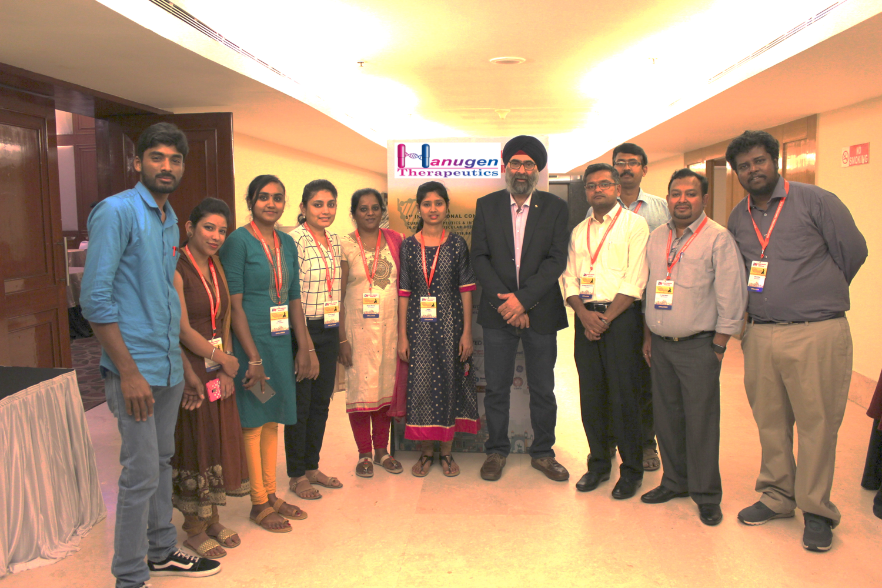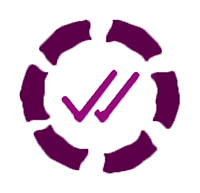 Morphle is a Bangalore-based start-up. They are solving affordable digital pathology by building whole slide scanners & softwares aided diagnostics on top of it.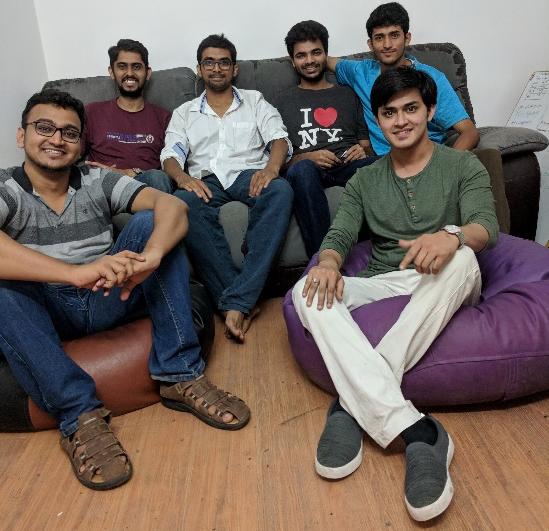 Equine Biotech is a start-up based at IISc. They are developing point of care diagnostics, including a lateral flow and a PCR chip for field based detection of animal Trypanosomosis (Surra)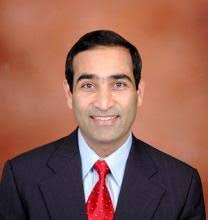 Gopi Kadiyala is an individual entrepreneur who is developing a Rapid Point-Of-Care Test Kit to Identify the Bitten Snake Species so that specific anti-snake venom can be used in treatment of snake bite.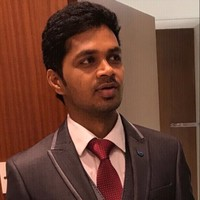 BIG awardees from the 12th call
---
Dr. Pious Thomas is an individual inventor with a research background in plant biotechnology and microbiology with the specific areas of plant tissue culture, endophytic microbiology and molecular biology; voluntarily retired recently as Principal Scientist & Head, Division of Biotechnology, ICAR-Indian Institute of Horticultural Research, Bangalore, after 28 years in service. His plan is to test the feasibility of commercial level scaling up of papaya micropropagation in line with the banana tissue culture industry.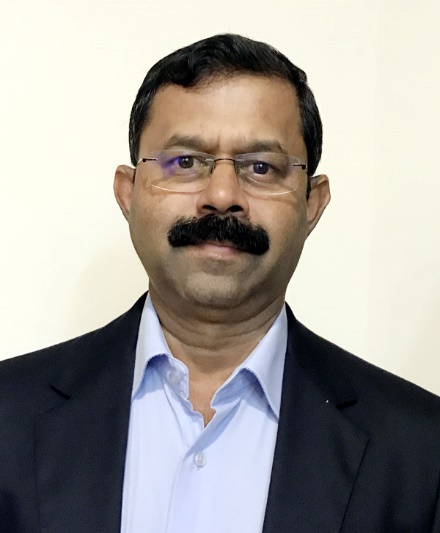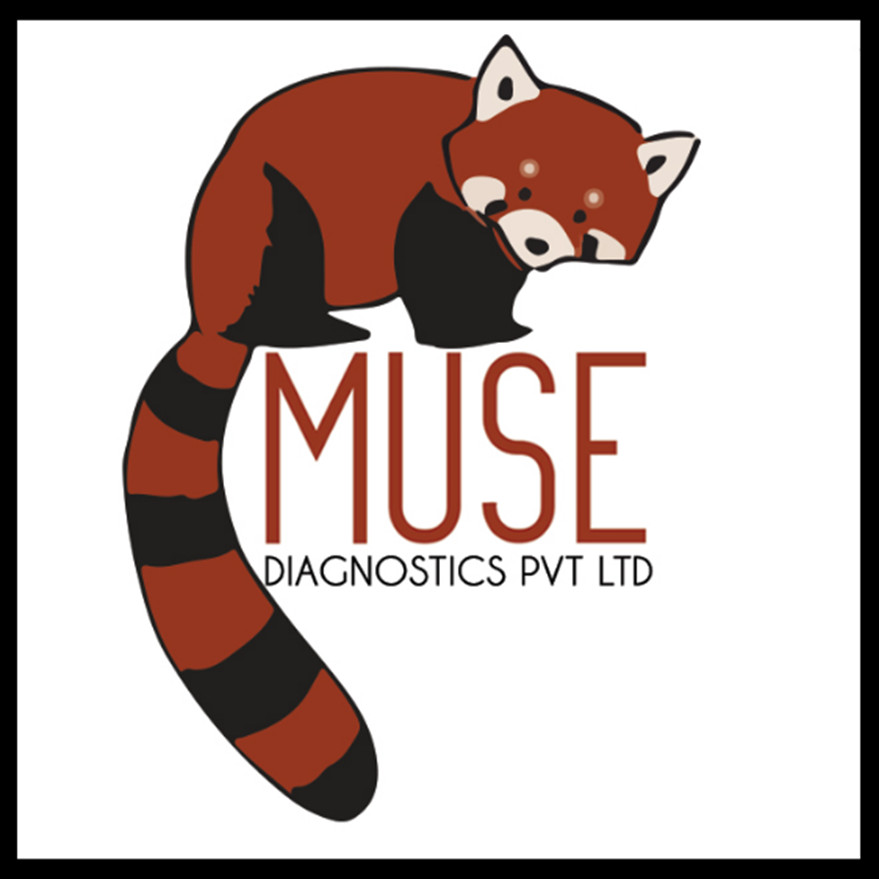 MUSE Diagnostics PVT LTD is a Bangalore based medical device company founded by Arvind Badrinarayanan & Sumukh Mysore. MUSE is currently working on a futuristic digital stethoscope called TAAL that aims to solve a latent crisis in the medical world. 80% of human death is caused by respiratory and cardiovascular disorders, most of which go undetected due to the lack of screening tools and inconsistent storage of medical data. MUSE's Digital Stethoscope called TAAL, collects sound waves and analyses them across a database of defective medical conditions to provide an affordable yet innovative answer to this global problem. TAAL is loaded with a patented electronic and acoustic design, that makes it robust, portable and easy to use. Features like volume control, multiple filter modes for heart, lungs and bowel sounds, with a 3.5 mm audio output and magnetic charging puts TAAL in a competitive position in the global market.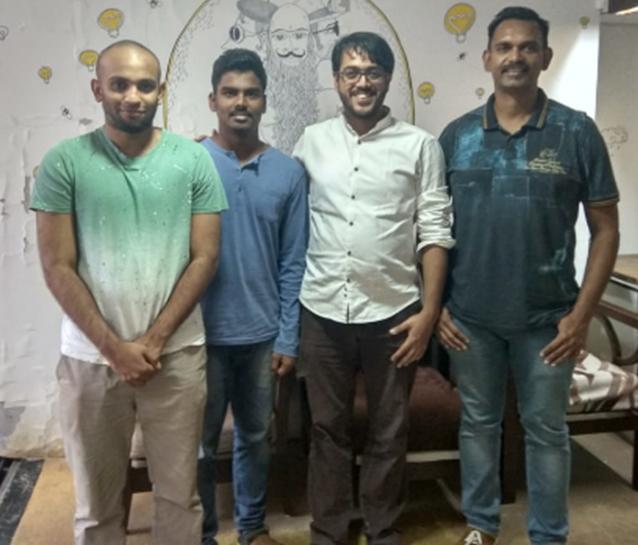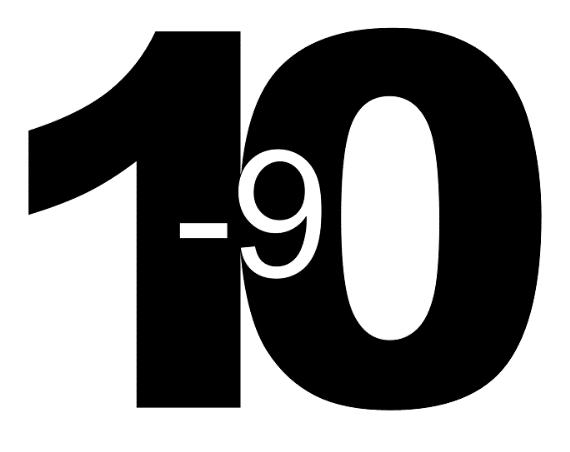 Log 9 Materials is a nanotechnology company with a determined team of scientists and engineers working on commercializing graphene. The development of new frontiers in graphene synthesis of various forms, reduction and functionalization and designing innovative applications paved the way of the foundation of the company. It is one of the fastest growing innovative R& D start-ups which was awarded ISBA – 2017, the best start-up award in last year.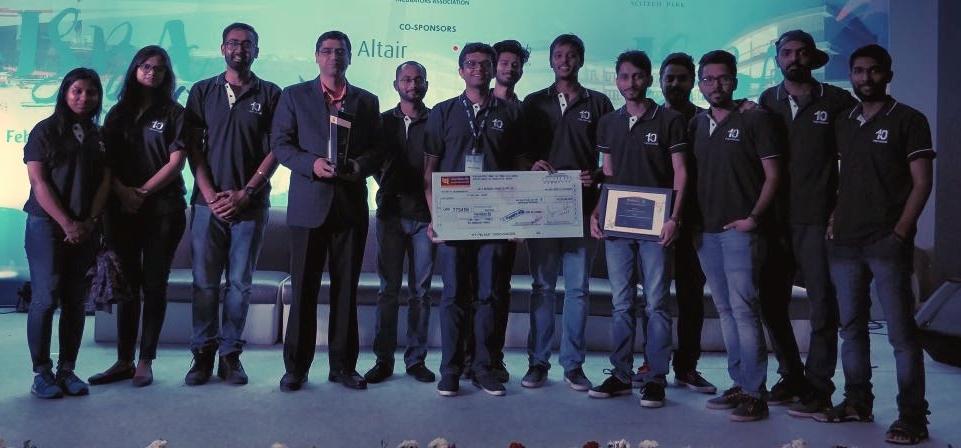 ---
HarvestWild Organic Solutions
---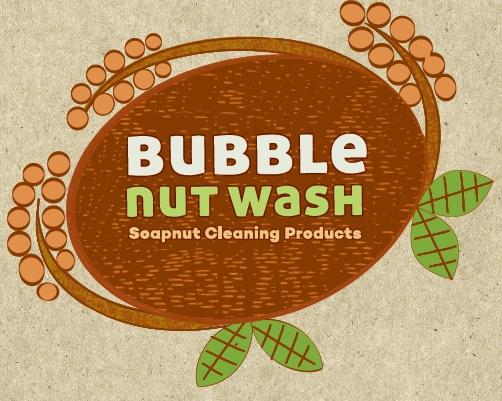 HarvestWild Organic Solutions manufactures bio-surfactants from unutilized soapnuts harvested by tribal communities, thus providing them with livelihood. These bio-surfactants are used in formulating natural and ecofriendly cleaning products. The enterprise is looking to benchmark the performance of bio-surfactant Saponin available in soapnuts with industrial surfactants. It is also looking to further optimize the extraction conditions for improving the yield of saponins from soapnuts so that lower cost of extraction along with optimum yield paves way for its industrial adoption. A major problem with crude saponin extracts is its high cost of purification. The enterprise is looking to create extremely efficient and low cost methods of purification and isolation.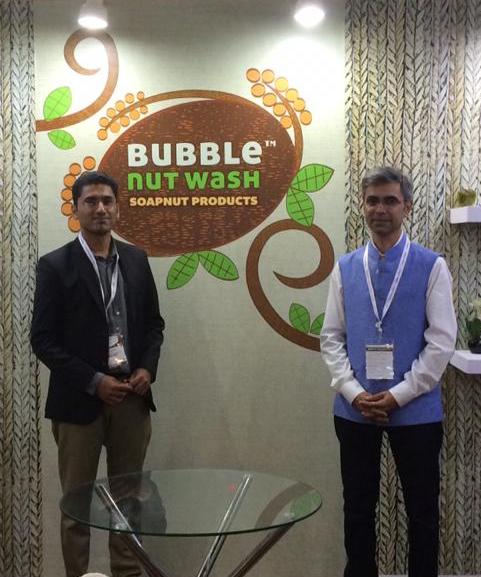 Althion is a health-tech startup developing import-substituting medical/healthcare equipment & devices for India, and eventually the rest of the developing world.
Althion has licensed a patented technology developed by CSIR Indian Institute of Chemical Technology. Building upon this, they are developing two products addressing unmet needs in the Type-1 ultrapure water industry and hemodialysis space respectively. For hemodialysis Althion has developed a low maintenance IoT connected pure water unit that can be remotely monitored and thereby prevent unexpected breakdowns that affect patient care.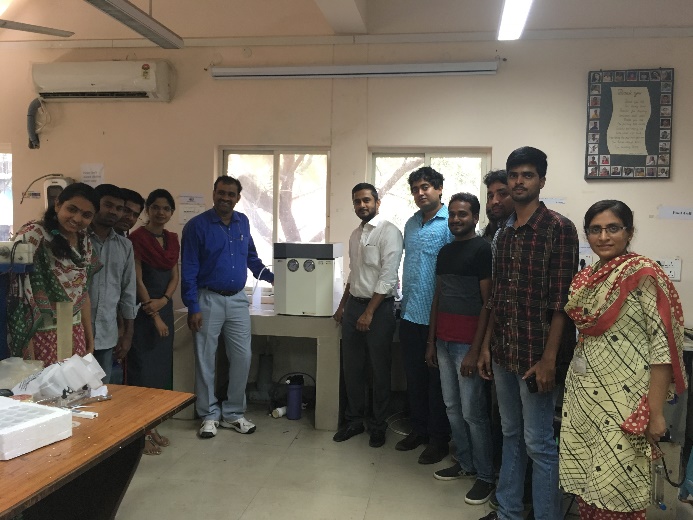 ---
Vnir Biotechnologies Pvt Ltd
---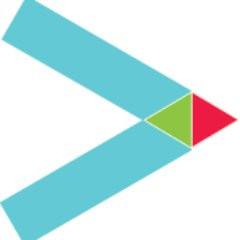 Vnir Biotechnologies Pvt Ltd is spin-off from Jawaharlal Nehru Centre for Advanced Scientific Research , Bangalore. They are aiming to become global leaders in red/near infra red fluorescence detection. They offer fluorescence molecule to fill the gaps that have not been addressed so far - DNA, reactive oxygen species, mitochondria detection at high efficiencies. Diagnostic kits and devices which can detect alzheimer's, malaria, kidney failure at an early stage are in development. Under the BIG grant, they propose to develop kits for high fidelity collection of cfDNA from blood samples with applications in screening for cancer markers and fetal disorder markers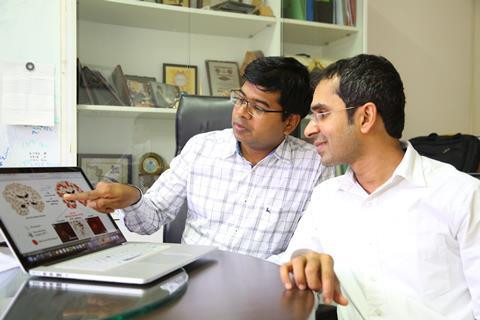 BIG awardees from the 13th call
---
Dr. Gowsiya Shaik is an individual inventor. She is working towards adapting aeroponic technology for the cultivation of plants with medicinally useful components in their roots. Aeroponic cultivation (Fig. 1) is a soil-less cultivation of plants where roots grow in air in aeroponic chamber and a constant mist provides nutrients and water for growth. Such a precise plant growing condition will overcome several technological gaps like, options to substantially improve the root growth, option for multiple harvests, to avoid any rhizospheric contaminants and finally, an option to provide required environmental factors to enhance the root growth and metabolite production.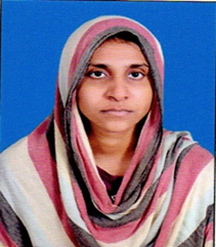 Dr. Haripriya Sumana is a practicing Consulting General Physician, Diabetologist and Innovator of Advanced Prosthetic Devices for Above knee and Below knee Amputees. Dr. Haripriya's inventions involve novel light weight prosthetic devices involving advanced carbon fiber technology and has 3 Provisional patents with the Indian Patent Office presently. These novel Prosthetic Devices involve unique "double heel system", "light-weight pyramidal composite" and "intralayer reinforcement" which addresses the unmet needs for a smooth transition for patients, elimination of heavy metallic connectors and fittings, thereby offering mid-stance stability and improved comfort to amputees.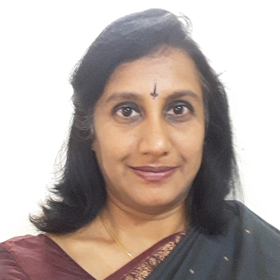 Mr Nitin Yadav is an individual innovator developing conformationally restricted short peptides as drugs and drug delivery vehicles for cancer. In the current project, he proposes to develop cationic helical peptides as antimicrobial agents against multidrug-resistant bacteria to combat the emergence and dissemination of antibiotic-resistant microorganisms. Because of the unique multi-targeted mechanism of action of cationic helical peptides, they represent a class of antimicrobials which can act against the drug-resistant bacterial strains, and because of this fact, it may not be easy to develop resistance against this class of compounds. New template peptides, containing conformationally restricting residues in their sequence, α,β-dehydrophenylalanine, will provide longer half-lives and represent a novel class of compounds for therapeutic purposes. Easy synthesis, characterization, and high biocompatibility will also make this novel class of antimicrobials very attractive leads for further development.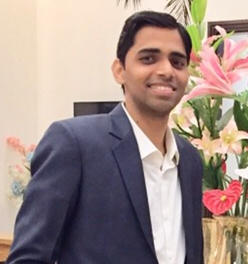 Tranalab is developing novel methods for BioSimilars production. Systems with broad platform potential are being examined, with a focus on IP opportunities. Initial propositions are on 'High Value - Low Volume' proteins with potential extension to produce bulk volume proteins at a subsequent stage of technology maturation. Both therapeutic (to treat human disease conditions) and non-therapeutic proteins (Lab/R&D/Analytical/Diagnostic use proteins) are under purview.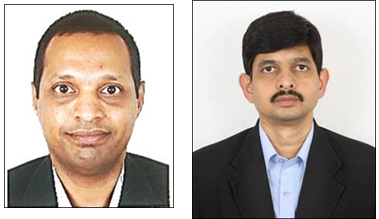 Prof. Ram Rajasekharan is an academician with 30-years of experience is now practicing the biochemical principles as an enterprise. Human sucrase enzyme is a key therapeutic target for type 2 diabetes as it has efficient way to control hyperglycaemic conditions. While plant sucrase (invertase) inhibitor modulates the invertase activity thereby accumulates sucrose during plant development. Molecular level understanding of sugarcane invertase inhibitor towards mammalian α-glucosidases was established by his team. A synthetic peptide of 28 amino acids of middle region of the inhibitor has a dose-dependent binding with sucrase. Naturally derived carbohydrate mimics are promising at in vitro conditions and a new horizon towards peptides derived from food are emerging out of this project.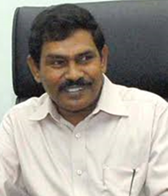 Dr Suphiya Khan is presently Associate Professor Department of Bioscience and Biotechnology at Banasthali Vidyapith. Dr Suphiya Khan's path breaking research work on Fluoride removal from drinking water titled "Defluoridation technology for drinking water and tea by green synthesized Fe3O4/Al2O3 nanoparticles coated polyurethane foams for rural communities" was featured (14 August 2017) in the highly respected Nature Journal. She is also emerging as bio entrepreneur with her startup venture Flo Aqua Remedies & Company Ltd founded by her for commercializing this technology.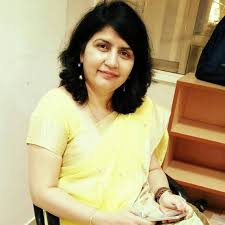 ---
Carditek Medical Devices Pvt. Ltd.
---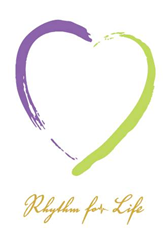 Dr H N Suma in majorly into Bio-medical research and is working/worked as PI for various funded projects to the tune of 180 lakh majorly in the field of Medical device development. Her Research Interests are: Medical Imaging, Brain Mapping, Neural Networks, Pattern recognition and Affordable medical device development. Under the BIG scheme, she is developing a technology to provide timely help and first aid to accident or mass disaster victims with secure and safe transport to Hospital without waiting for ambulance. She is building a comprehensive and affordable medical trauma kit that can cater to the emergent needs of the accident victims and ensure safe and rapid transport of such persons to the nearest healthcare facility for definitive treatment.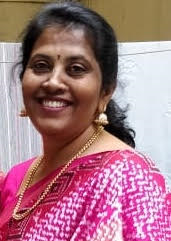 BIG awardees from the 14th call
---

Prakhoj Pvt Ltd is a Bengaluru based startup working on malodor management using a novel technology. The product, named Malodorex Activ SLR (MXA-SLR), is a liquid concentrate of nano-complexes and a non-pathogenic bacterial consortium adept in malodor management. The preliminary data from Indian Railways, brewery pubs, clubs and hostels in Bangalore are encouraging. The preliminary studies have been extended to evaluate the technology with competitor products by an NABL laboratory. MXA-SLR was found to be effective for 18-20 hours vis-à-vis 2-5 hours of competitor brands in a single application and also saved 100 L of water at the same time.

---
Dr. Balasubramanian Natarajan
---
Dr. Balasubramanian Natarajan an entrepreneur with 15 years of academic and industrial experience in diagnostics. He is interested in the diagnosis of invasive fungal infections in immunocompromised patients admitted under critical care settings. Under the BIG grant, he is developing a culture independent; multiplex PCR that detect 18 different invasive fungi directly from a clinical specimen in a single test. The multiplex PCR amplifies virulence specific genes encompassing 18 clinically relevant invasive fungal pathogens including, 11 different species from Candida genus. The PCR platform will identify amplified products using organism specific probe by hybridization. The final end readouts are obtained by employing Up-Converting nanoparticles (UCNP) – a detection system known for its high sensitivity and specificity with a proposed sample turnaround time of 7hrs.


Autoyos is a Bengaluru based DeepTech medical device company that specializes in autonomous medical systems. Autoyos offers comprehensive eye care delivery in non-clinical or resource-poor settings without depending on special infrastructure or skilled manpower. Under the BIG scheme, Autoyos proposes to develop a comprehensive diagnostic device for dry eye disease detection. This will be an affordable, non-contact and smart diagnostic tool that combines multiple methods in one device. The solution will function as a closed loop dry eye care eco-system to enable the needy population to avail required care with the help of intelligent telemedicine.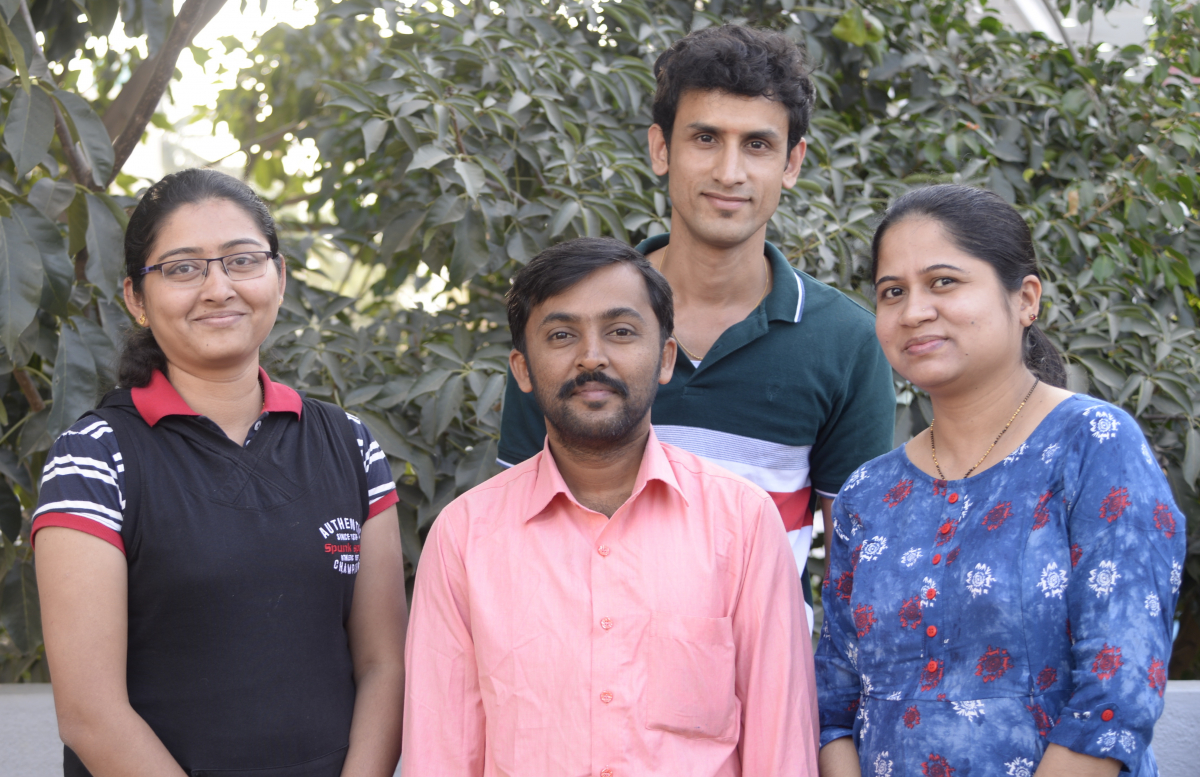 Dr. Deevish is an entrepreneur cum plastic surgeon having keen interest in developing new medical devices related to wound care. As a fellow at Stanford India Biodesign Fellow 2014, he has co-innovated several medical devices with different teams, which are now at different stages of development and manufacturing. Currently, he is working on a device for rapid healing of chronic wounds and burns using epidermal autografts. He has proposed to develop a product - Epiclose, which is a disposable, easy to use standalone device to produce epidermal autograft embedded dressing that can be directly applied over the wounds to achieve faster healing. It also eliminates the need for prolonged dressings as well as surgical skin graft procedure.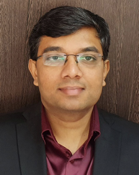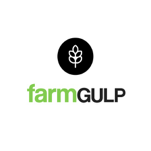 Farm Gulp is a Bengaluru based startup working in the sector of industrial biotechnology, secondary agriculture and nutra phyto biotechnology. Their main focus is the value addition of agricultural byproducts and the extraction of natural molecules with applications in a wide range of industries such as food & beverage, cosmetic & skin care, Health care & nutraceuticals, Home appliances etc. using bioprocess techniques. Currently, they are working on the isolation of bioactives viz., EGCG antioxidants and Arecoline etc. from arecanut wash liquid, which is Karnataka's largest available raw material for the production of active pharmaceutical and nutraceutical ingredients. These products will be applicable in major industries. Farmgulp is using novel chromatographic and membrane separation process to achieve about 95% purity.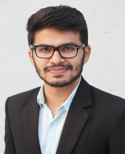 ---
VT Ecogreen Technologies Pvt. Ltd.
---

VT Ecogreen Technologies is a Coimbatore based startup developing eco-friendly technologies for application in the field of food, agriculture, health and environment. Their first product with the brand name "CRONUS" is available in the market. Cronus is a chemical free white pepper produced from dry black pepper using microbial fermentation. The byproducts from this process, such as nutrient rich water and biomanure have great commercial value. Hence, the process is a hygienic method for white pepper production with zero waste. At present, Ecogreen is working on an improvised technology for the production of white pepper by optimization, design and development of a novel enzymatic technology to replace the existing microbial fermentation method to overcome the limitations in the process parameters.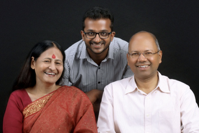 Dr. A. Michael is an academician cum entrepreneur having about 28 yrs of teaching experience in the field of applied sciences of Biotechnology at PSG College of Arts and Science, Coimbatore. He has been working on Chicken egg yolk antibodies since 1998 and has generated antibodies in chicken against various bacterial, viral, fungal infectious agents and against Indian Poisonous Snake Venoms. Currently, he is developing a highly purified, cost effective Chicken Egg Yolk IgY antibody that enables improvement in Food nutrition and Healthcare in Humans and Animals under the BIG grant.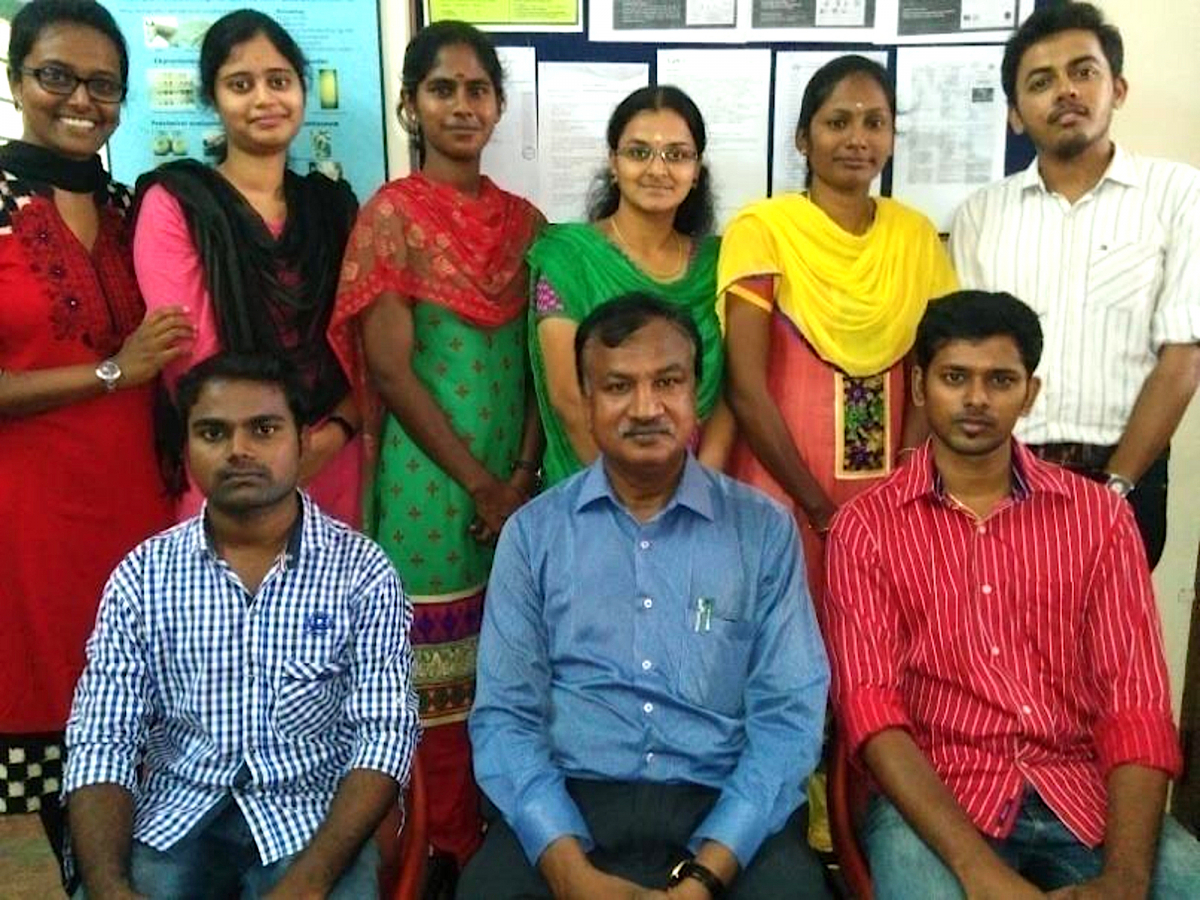 ---
Skyfire Applied Intelligence Pvt. Ltd.
---

Atom360 (registered as SkyFire Applied Intelligence Pvt. Ltd), is a Bengaluru based startup and an AI-enabled healthcare solution provider using state-of-the-art technologies to develop economical, accessible, and reliable screening solutions by employing technologies such as Artificial Intelligence. At present, they are developing an Artificial Intelligence algorithm that will run on smartphones and can be used to identify potentially malignant disorders like precancerous and cancerous oral lesions by analyzing images captured by the smartphone's camera. Through accessible early detection and treatment, it is possible to reduce treatment costs by at least 20x and treatment time from the current 3 months to less than 10 days while also saving the lives of patients.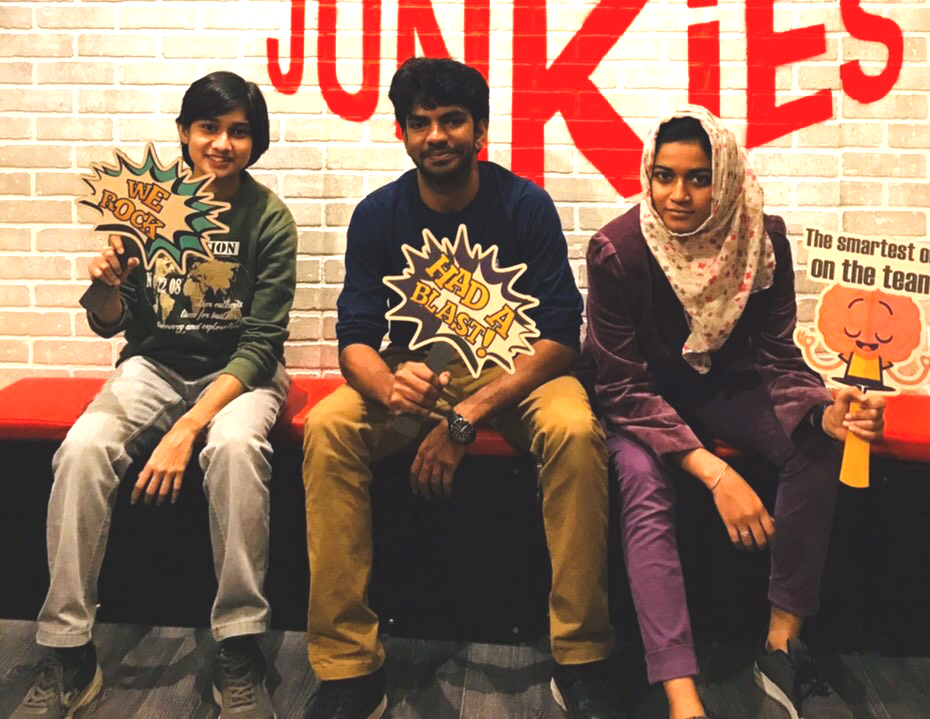 Mr. Tanmay Sutaria is an entrepreneur and industry veteran with over 20yrs of cross disciplinary experience in design and manufacturing of Medical Electronics, Control Systems and software systems based out of Ahmedabad. Under the BIG scheme, he aims to design and develop a fully indigenous, State of the Art Peristaltic Intravenous Infusion Pump with Communication/IoT Interfaces customized to Indian requirements with the goal of improving basic clinical care standards and nursing efficiency at all healthcare levels.

---
Seragen Biotherapeutics Pvt. Ltd.
---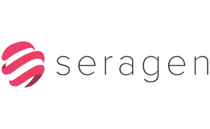 Seragen is a Biotherapeutics company based at Bengaluru that helps IVF specialists, Ob-Gyns and andrologists in treating infertility conditions. Seragen has developed technologies with applications in humans, cattle and agriculture in the Artificial Reproduction space.  SeraGel, is a patented novel medium for storage of semen and pollen at ambient temperatures such that their original quality is retained. Leading agri companies like Rasi Seeds have experienced remarkable germination/pollination using Seragel. Seragel is easy and convenient to use for semen storage and shipment and ensures high stability without losing potency, reduced ROS rate, and reduced DNA damage vis-à-vis conventional cryostorage.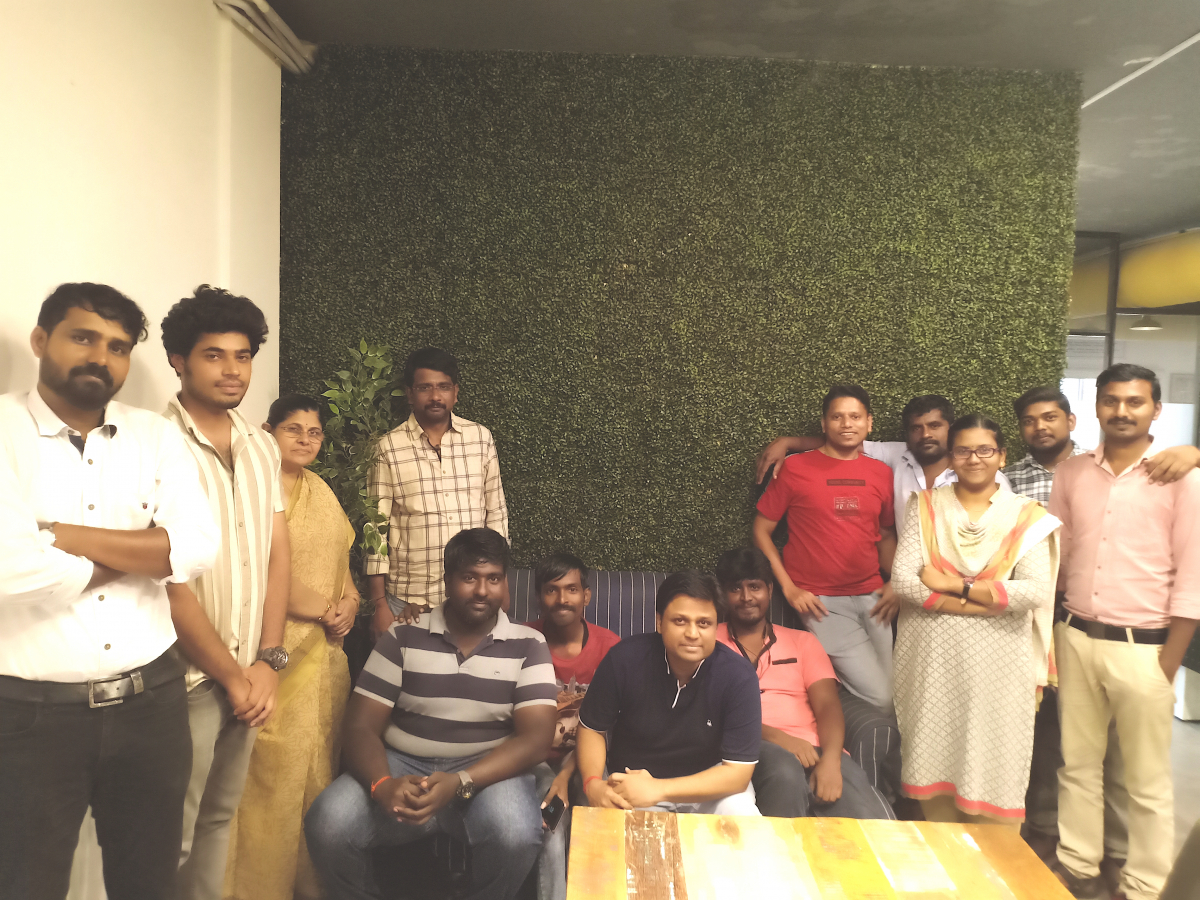 Sirfbio Pvt Ltd is a startup based at Hyderabad involved in the manufacture of medical appliances and instruments. Under BIG, they are developing an integrated real time PCR system that combines isolation, amplification and detection in a single platform along with automated DNA extraction. The proposed equipment, being an open system, can be designed with various amplification reagents for specific infections like malaria, TB, leishmania etc., and can be implemented in rural dispensaries. The proposed equipment will also have applications in the detection of infections in aquaculture, GMO detection in agriculture and infections in veterinary and small animals.
---
Dr Manivannan Doraipandian
---
Dr. Manivannan Doraipandian is a professor turned entrepreneur from SASTRA University, Thanjavur. His areas of interest include Cryptography Wireless Sensor Network Security in Computing Embedded Systems. He is working to establish an IoT network framework to monitor the organoleptic properties of a spoilage biomarker of paddy. The platform technology can collect dataset from various food grain silos at different environmental conditions via cloud and predict spoilage using the edge analytical model that is entirely controlled via a mobile app. This product can avoid food grain wastage in storage spaces and assist in various stages of the supply chain. The proposed IoT node with network infrastructure features facilitates online monitoring of food godowns with a novel custom developed decision-making algorithm.

---
Lifespark Technologies Pvt. Ltd.
---
Lifespark Technologies is a young startup specializing in curated solutions for Parkinson's disease. Their solutions help those with Parkinson's live a more independent life and in turn connect patients and their families with medical professionals and caregivers for extended medical care. They propose to create a non-invasive, wearable device based on artificial intelligence and augmented reality to reduce gait deficiencies in Parkinson's Disease patients. The system will be based on the well established concept of sensory cueing, where certain audio-visual stimuli help patients improve gait and overcome freezing episodes. Therapies such as sensory cueing can complement standard drug therapies and do not reduce in efficiency over time. Cue-based therapy has been shown to produce significant improvement in gait.

---
Dr. Deepthy Aravindakshapillai
---
Dr. Deepthy Aravindakshapillai is a material scientist and entrepreneur focused on leveraging the potential of nanotechnology-based innovations in developing clinically translatable biomedical devices. Particularly, the emphasis is on developing localized nanodrug delivery systems for therapeutic applications in clinics. The BIG project utilises an innovative nanotextile-based technology for developing drug eluting self-expanding metallic biliary stents. Nanofibrous textiles laden with the standard-of-care chemodrug Gemcitabine, when integrated with the stents would provide localized and sustained drug delivery for several months. This would help to mitigate biliary obstruction and maintain stent patency for prolonged durations, which is currently an unmet clinical need.

---
Accord Innovations Pvt. Ltd.
---

Accord Innovations Pvt Ltd is developing a predictive technology platform for the early detection of critical illnesses. The AKICare device is a novel non-invasive attachment to any traditional urinary foley catheter that provides a new diagnostic tool for real-time & accurate measurement to monitor kidney function. The device can alert clinicians on the onset of acute kidney injury (AKI) during ICU stay and major surgery to intervene & prevent AKI. AKICare also provides active urine tube drain line clearance with finer measurement intervals on minute to minute variability that continuously measures urine flow rate, episodes of oliguria, along with other real-time vital signs like hydration status & urinary oxygen tension (renal hypoxia) to indicate the early onset of AKI.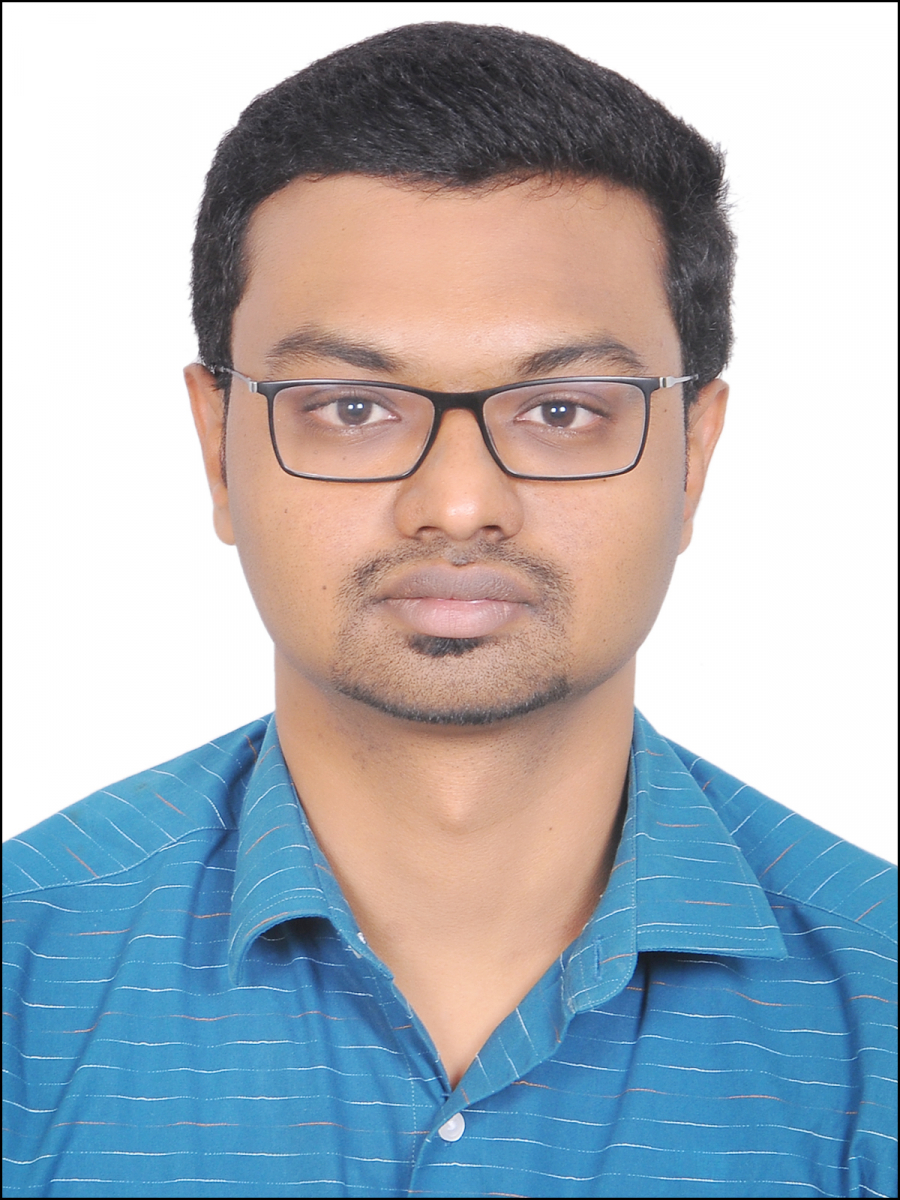 Aman Aggarwal is a researcher cum entrepreneur from NCBS. His interests include the screening of neurodegenerative diseases using Drosophila. Presently, he is developing a novel, cost effective, rapid in-vivo drug screening platform for neurodegenerative diseases, such as PD, using Drosophila. Drosophila has many advantages, viz. low working cost, short life span of 2 months and strong genetic tools, over traditional model systems, along with having a BBB. Recently, drug discovery pipelines have also established Drosophila as an intermediary in-vivo system for drug screening. This proposed rapid and highly sensitive method of behavioral screening, hence, presents a unique opportunity for in-vivo screening large number of compounds at a reduced cost and higher throughput.

---
Bioroot Explorations Pvt. Ltd.
---

Bioroot Explorations is a startup based at Trivandrum in the field of biomedical research and environment protection to improve the quality of human life, expanding to manufacturing of medicines, chemicals, engineering and other consumable products that improve the quality of day to day life. Under the BIG scheme, the team is developing a new, efficient, non-toxic indigenous intravenous nanoparticle lipid emulsion as a contrast agent for imaging lesions. This oily medium works as an effective drug carrier, and tumour-seeking embolic agent, all at once. Most importantly, it is iodinated and can thus be easily visualised using any X-ray based imaging modality such as fluoroscopy or CT.

---
Zero Plast Labs Pvt. Ltd.
---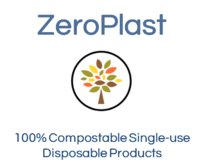 Aditya Kabra is an entrepreneur with 6 yrs of research experience in various domains of basic sciences. He is the Founder and CEO of ZeroPlast Labs, a R&D startup aiming to solve India's plastic pollution problem. Zeroplast is developing single-use, cost-effective, hygienic food packaging products (cups, plates and straw) with bacterial nanocellulose or cellulose nanofibers based coatings that will be compostable in soil as per ISO 17556 and designed for meeting quality and performance standards. These nanocellulose-coated paper products will be the only cost-effective, hygienic, food-safe and quality products in the market that is soil compostable as per ISO 17556. Their first product would be a 100% soil compostable (ISO 17556) coffee cup.

BIG awardees from the 15th call
---
---
Biotherm Flavours and Fragrances LLP
---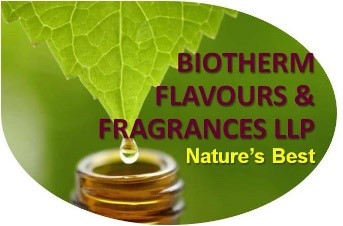 Biotherm Flavours and Fragrances LLP is developing technological solutions related to the extraction and improvement of secondary metabolites. The traditional practices in the fragrance industry are age old and becoming economically unviable due to escalating cost. This has led to adulteration and use of synthetic alternatives. They are working on solutions which can improve the secondary metabolite production by biotechnological interventions at every level. Their work also comprises genotype improvement programs, molecular and hormonal interventions to improve secondary metabolite production by adopting alternative and novel extraction methodologies. Currently, they are focusing on the issues faced by fragrance and flavor industry and are working to enhance the yield of vetiver oil upto 3-4 folds higher.
P.I. - Muyeed Ahmed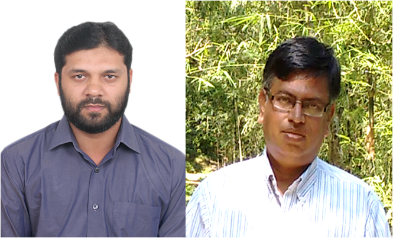 ---
Daskdan Innovations Pvt Ltd
---

Daskdan Innovations is a startup based out of Kashmir focused on using artificial intelligence for purposing and/or repurposing Himalayan herbs for desired animal therapeutics with the main motive of working towards HERBAL RENAISSANCE and utilize it to deliver next generation herbal therapeutic solutions for animal industry. They are the pioneers in using the phyto biome of Himalaya for animal health enabling farmers to replace the medical grade drugs in animal feed with plant-based alternatives. Presently, they are developing animal centric Himalayan phyto-pharmacopeia, which is being explored as an option to replace the use of in-feed drugs, a first of its kind of double method approach for controlling Coccidiosis, the world's costliest parasitic disease, caused by a protozoa named Eimeria.
P.I. - Naveed Anjum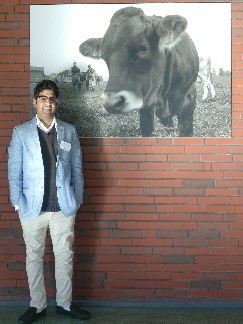 Sedign Solutions Pvt. Ltd, a startup based at Bengaluru is a process-led innovation company aimed at proactively identifying gaps that affect users and work with relevant stakeholders to design and diffuse solutions. They believe in following a structured process for need identification, research, ideation, prototyping and diffusion. They are developing a technology for the filtration systems to reduce the clogging of membranes and thus, enhance the filtration efficiency for the ESRD patients undergoing dialysis. The technology has applications in blood dialysis where it can improve the quality of treatment for the patients and reduce costs. In the RO water purification systems, the technology can reduce the amount of rejected water and the need for frequent servicing.
P.I. - Nikhil Das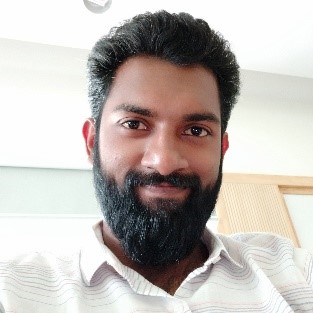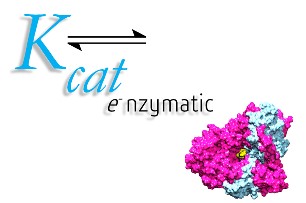 Kcat Enzymatic, a Bengaluru based startup is an enzyme/protein engineering group that specializes in providing optimized enzymes for industrial applications. They are a bunch of computational chemists and biologists with expertise in deriving transition and intermediate states of bio-catalytic reactions using molecular dynamics and quantum mechanics simulations. The proprietary technology, 7th Dimensional Grid technology employs quantum beads to capture the accurate electronic details across an Enzyme-Substrate reaction and across the Enzyme-Substrate system. By capturing these transient events of a reaction, at the atomic and electronic level, they implement their internally developed algorithms to examine and derive focused libraries of enzymes with desired properties. Subsequently, laboratory validations are carried out by performing experiments such as mutagenesis, protein purification and biochemical studies to determine enzyme activity and kinetic resolution. Currently, they are working to engineer Transaminase with high Kcat values 800 folds increased activity and stability for industrial production of antidiabetic Sitagliptin, antiepileptic Pregabalin and a specific herbicide.
P.I. - Pravin Kumar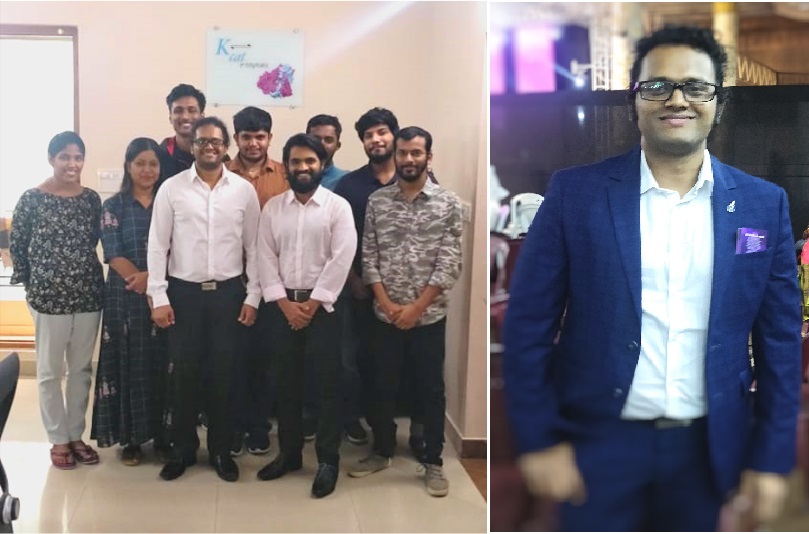 ---
Rajesh Laboratories Pvt. Ltd.
---
Rajesh Laboratories is a national award-winning innovative hardware and devices start-up based in Bangalore working primarily on affordable medical devices and cutting-edge technologies. Dr. Rajesh P is the founder, MD and CEO of the company. He is a physician, innovator, entrepreneur, and chief designer who leads the innovations at Rajesh Labs. They are developing an economical, safe, hand-held medical diagnostic device that can diagnose multiple diseases and medical conditions to meet the healthcare needs in underdeveloped and developing countries.
P.I. - Dr Rajesh P.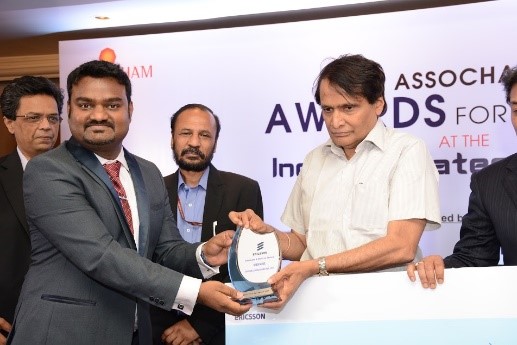 ---
Yogee's Bioinnovations Pvt Ltd
---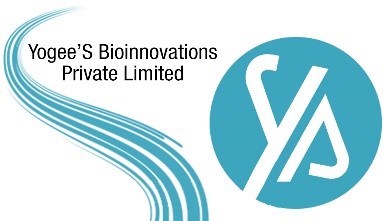 Yogee'S Bioinnovations is a BITS-Pilani faculty led start-up based out of Hyderabad working on innovative technologies for cancer therapeutics, non-invasive cancer diagnosis and nutrition and immune boosting products. The company has 3 Indian patents and 6 international patent applications over the last 5 years. They are working on the product iCanO (I can Know, a portable medical device to detect multiple cancers using saliva for both diagnosis and prognosis. Their one saliva test can detect multiple cancers and could be used for prognosis of cancer treatment.
P.I. - Dr Yogeeswari Perumal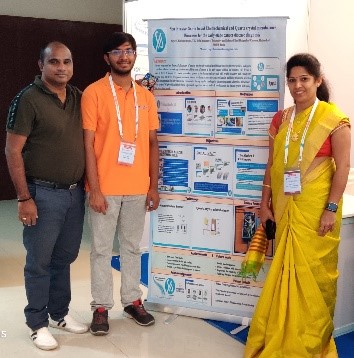 ---
Eikona X Innovative Solutions Pvt Ltd
---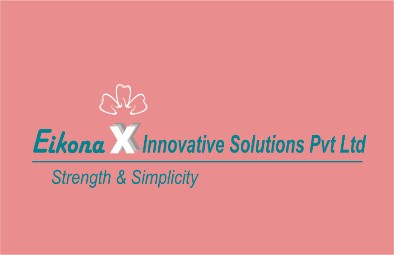 Eikona X Innovative Solutions is a product-based company working in the domain of Healthcare with specific interest in dental innovations incubated at Manipal-GoK Bioincubator, Manipal. They are developing a novel, easy to sue clip-on-device to take dental radiographs in a faster, easier and better way. It will reduce the need to take repeat radiographs thereby drastically reducing unnecessary radiation exposure to the patient.
P.I. - Dr Shruti Singh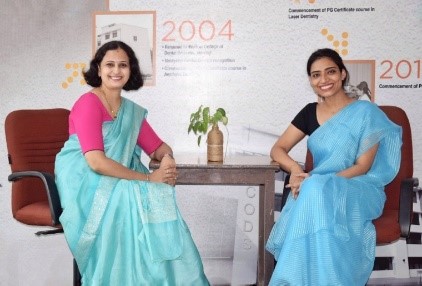 Prasanth T is a medical physiologist with a keen interest in the functional and operational interaction of the human physiology and also understands engineering and technological capabilities to solve complex medical issues using simple approach. Their team is working to develop a prototype of an indigenous Left ventricular assist device by integrating the micro brushless motor technology with a human cardiac function for the end stage cardiac failure patients. It would be 100% made in India and at par in technology, size and function with the currently available but imported LVAD for use in Indian patients and also to keep the end cost to be below 10% of the currently available LVAD.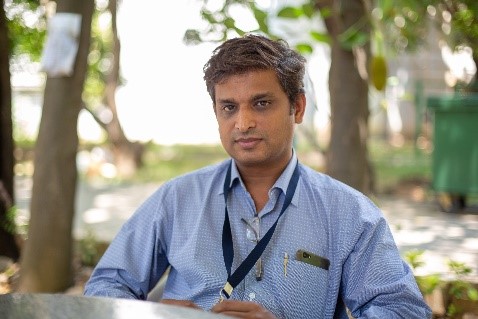 Mr. Ajaya Katti is a researcher turned entrepreneur having vast research experience in upstream processing of microalgae as a post graduate in Industrial biotechnology from NITK, with keen interest on innovating critical aspects of commercial scale production of microalgae and developing value-based products. They are developing a novel technique for the algae production which involves producing algae on porous solid substrates. This technique works on the principle of biofilm formation of algal species, which helps the algae grow on vertical surfaces under standard conditions with the right nutrition provided. This technology helps to produce algae in a controlled environment, hence reducing the recourses consumption, contamination issues, capital investment, and increasing productivity by many folds.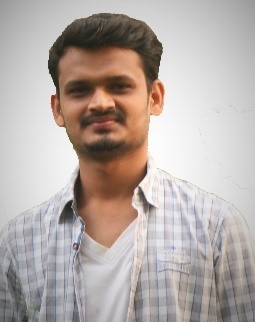 Ioncure Tech is a healthcare and pharmaceutical company based at Delhi uses the best of Artificial Intelligence, Data Science and Multi-Disciplinary Drug Discovery Approaches to deliver healthcare and wellness solutions on the premise of affordability and accessibility to all. They offer pioneering solutions for SARS-CoV2 and epilepsy. At present, they are developing select brain-permeable peptides and small molecules, targeting BK channels, as anti-epilepsy drugs. This approach will have fewer side effects, lasting effects on the clinical symptoms and much more cost effective which therefore can be available to a number of patients.
P.I. Dr Sukant Khurana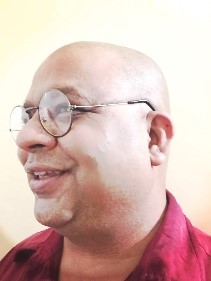 ---
Anabio Technologies Pvt. Ltd.
---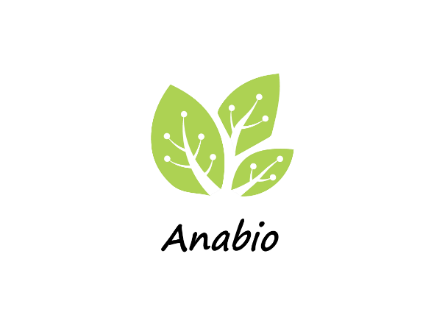 Anabio Technologies is a startup based out of Bengaluru in the consumer goods and healthcare domain. Presently, they are developing self-disintegrable and naturally biodegradable sanitary pad for pit latrines and flushless toilets.
P.I. Mithun Shah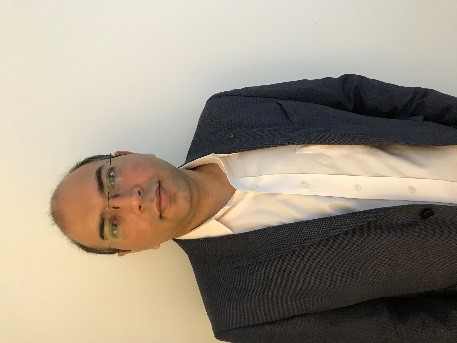 ---
Foundation for Neglected Disease Research (FNDR)
---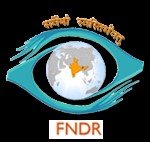 Foundation for Neglected Disease Research (FNDR) is a not for profit company dedicated to delivering novel cost-effective treatments and diagnostics for neglected diseases which are of interest to India. FNDR is developing a product which is an in-line device implemented at points of entry of untreated wastewater into the environment. The device has a cartridge of materials (novel adsorbent mix from plant waste material with a high adsorbent capacity) which adsorbs antibiotics from the wastewater with a specific adsorption capacity 125-250 mg of antibiotic load/gm of adsorbent. The preliminary assessment has suggested upto 10000L of water can be cleared of several antibiotics including fluoroquinolones with 1 Kg of such adsorbent mixture. The adsorbent mixes have been formulated to adsorb diverse antibiotic classes which have a major role in development of AMR.
P.I. - Dr. Sridhar Narayanan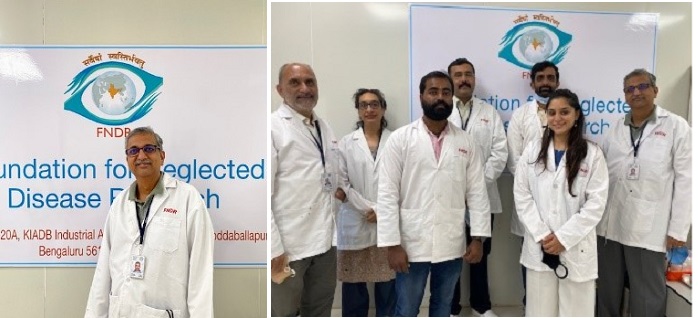 BIG awardees from the 16th call
---
Deval Karia is a graduate of the M. Des. program at CPDM, IISc, Bengaluru where he was awarded the Gandhian Young Technological Innovator (GYTI) award. He is developing a novel, affordable insulin pump for T1DM patients, comparable to a commercially available pump, while bringing down the cost by an order of magnitude. The device works on the syringe pump principle, wherein controlled movement of a plunger within a syringe dispenses the desired volume of drug. This movement is achieved via a novel mechanism that converts continuous rotary input of a motor to linear output. Patient input of the desired drug volume, in turn drives the motor rotation. The Insulin reservoir (essentially a disposable syringe) is housed within the pump and is connected to an infusion set. The infusion set delivers the drug to the patient via a cannula (a thin tube inserted into the patient's subcutaneous tissue). The reservoir and set constitute the delivery pathway and are disposable to allow for the patient to maintain sterility. The project has adopted a user-in-the-loop approach to engineering design.
P.I. - Dr. Deval Karia
Abrar Rizvi completed his PhD from FIRC Institute of Molecular Oncology, Milan and later joined Jamora Lab at InStem, Bangalore as a post-doctoral fellow. Abrar is a researcher and an entrepreneur with expertise in Molecular Cell Biology. At present, he is developing a high-throughput screening technology to identify molecular inhibitors of fibroblast activation. Using this technology, he intends to discover molecules that specifically target the epicentre of fibroblast activation pathways, involved in the development of tissue fibrosis. He further intends to validate the lead compounds in vivo in fibrotic mouse models and to develop safe and effective drugs for the treatment of various fibrotic diseases.
P.I. - Dr. Abrar Rizvi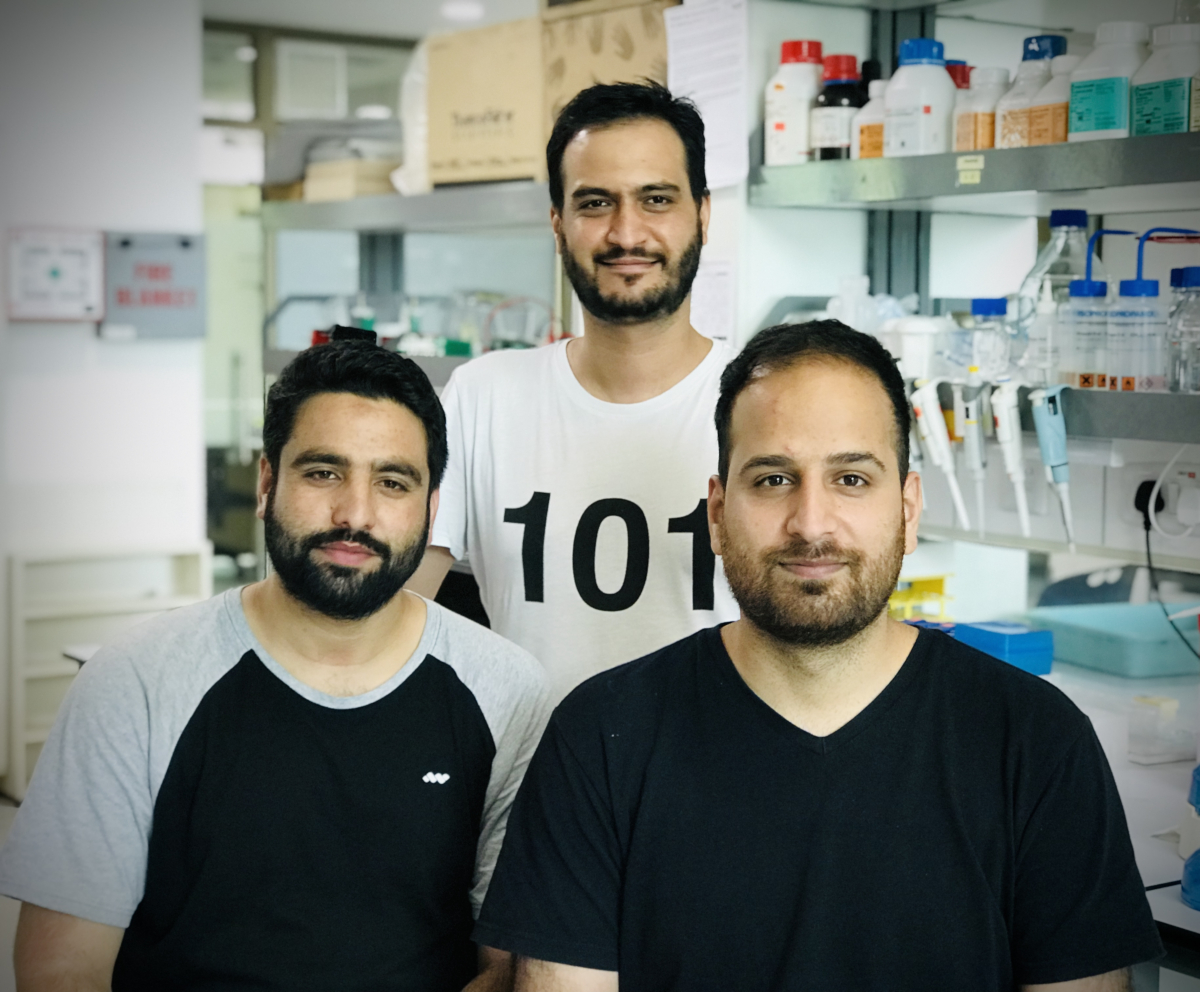 Dr. Anupam Dutta is an individual entrepreneur incubating in C-CAMP. He completed his Ph.D. from Tezpur University, and then worked as a postdoctoral fellow in Prof. Colin Jamora's IFOM-inStem research laboratory. His future goal is to obtain effective therapeutic solutions that can accelerate skin wound healing and promote subsequent skin regeneration to restore the anatomical and functional integrity of the skin. Currently, he is developing a therapeutic recombinant protein for skin wound healing that will be an advancement in the segment of active wound care products.
P.I. - Dr. Anupam Dutta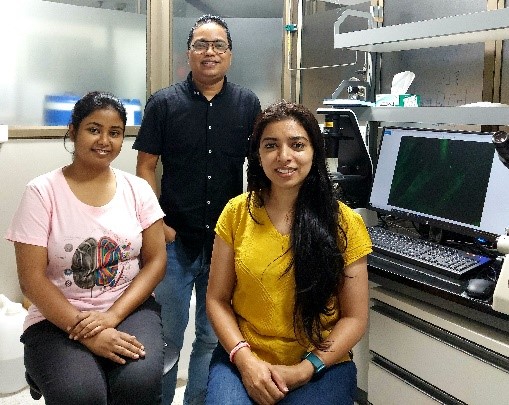 ---
Bauple Chain Technologies Pvt Ltd
---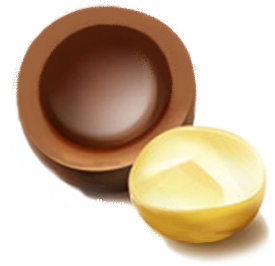 Bauplechain Technologies is a Bengaluru based startup building Value Added Services (VAS) on top of blockchain technology for enterprise customers (B2C and B2B model) on a global operating scale. They are developing an automatic gradation equipment using machine learning and image processing techniques to classify the lemon and electronics to control the conveyor system pushing graded lemon into respective bins. The proposed equipment will grade the lemon not only by size but also based on the other features such as Color (Green, Greenish Yellow, Yellow, Yellowish Orange), Texture (Smooth, Rough), Spots (Size of Spots and its density), Shape (Oval, Round, Elongated), and Damage (Type and size of damage). Also, the mundane gradation process will be speeded up and the data will be logged in real-time for various analytics purposes.
---
Jeshron Biotech Solutions Pvt Ltd
---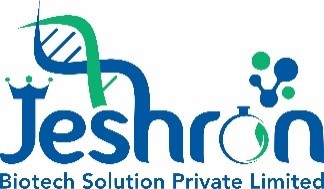 Jeshron Biotech Solutions is a Chennai based startup working on veterinary medications to benefit animal health. They are developing a novel low cost biodegradable progesterone sponge for controlled release to induce oestrus for cattle breeding. The technology is user friendly and increases conception rate in cattle. The team also aims to evaluate the efficacy of biodegradable sponges loaded with different concentrations of progesterone for the induction of oestrus within 7 days and subsequent conception rate in cattle to facilitate easy breeding. This technology efficient and can be performed without the help of veterinarians.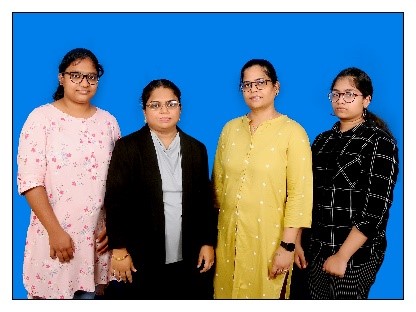 Qzense Labs is a Bengaluru based startup transforming fresh food supply chain with Data, by offering an end-to-end IoT solution for fresh produce management. They are developing a hand held IoT device for detecting key features of internal quality of food. The solution employs a unique blend of spectral and olfactory sensors to capture the volatile information of fruits and proprietary machine learning models to give an accurate assessment of ripeness, spoilage, and shelf life. It assists in bringing down inventory losses and capturing optimal margins from the same produce. This technique can also help in detecting pesticide residues, bacterial infection etc. At present, they have selected five commodities to begin with: Apples, bananas, pomegranates, pears and kiwi.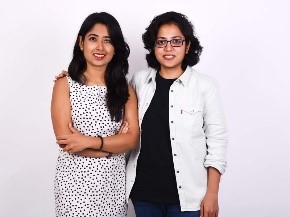 ---
Agrimaa Biosciences Pvt Ltd
---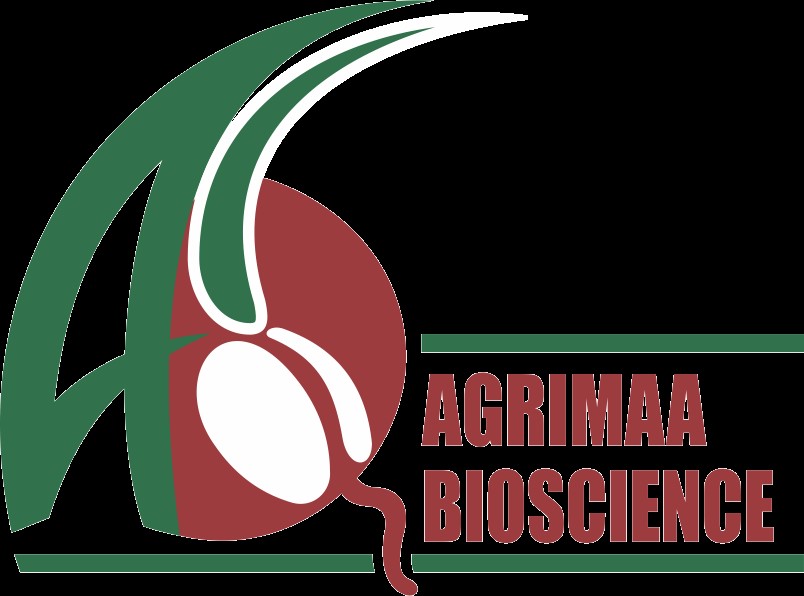 Agrimaa Biosciences is a Srirangapatna, Karnataka based startup developed a varied range of F1 Papaya Seeds, F1 Jalapeno Seeds, F1 Marigold seeds suitable for different agro-climatic conditions / zones in the country. They are developing a corn seedling-based protein production platform for lowering production cost of industrial proteins. In addition, they are working on low-cost tissue culture, low-cost hydroponics and low-cost greenhouse technologies. They have developed a novel Agrobacterium mediated transient expression method, using which recombinant proteins can be expressed in all the tissues, including roots, of intact monocot seedlings like corn, rice, wheat, ragi etc. These monocot seedlings can be raised hydroponically with a possibility of massive biomass production in a small area of up to 7 million Kgs / Ha / year. Further, aim to boost recombinant protein production level in corn / rice through employing viral genetic elements viz., the replicase and the movement proteins.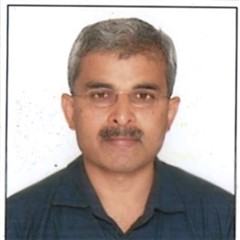 ---
Wide Mobility Mechatronics Pvt Ltd
---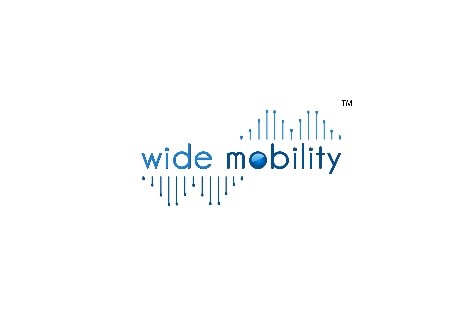 Wide Mobility Mechatronics is a Hubli, Karnataka based startup leading the development, supply and integration of end-to-end machine vision & inspection solutions targeting various industries like food, manufacturing, health care, security etc. They are developing an X-Ray based fully automated inspection machine called CONRAD-G. It operates at an accuracy of over 95 percent in identifying infested gherkins and can handle up to 100Kg/h. The entire operation of Feeding-Inspection-Rejection is automated. Feeder consists of a hopper, 6 corrugated channels on which the gherkins vibrate and move to the conveyor belt. Inspection Unit consists of X-Ray unit, camera and in-house developed algorithms which image the gherkin and classify the gherkin as good/bad. The Rejection unit is pneumatic based, which blows out the bad ones into the bad bin and the good ones are collected in the good bin.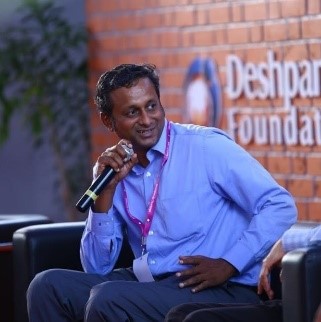 BIG awardees from the 17th call
---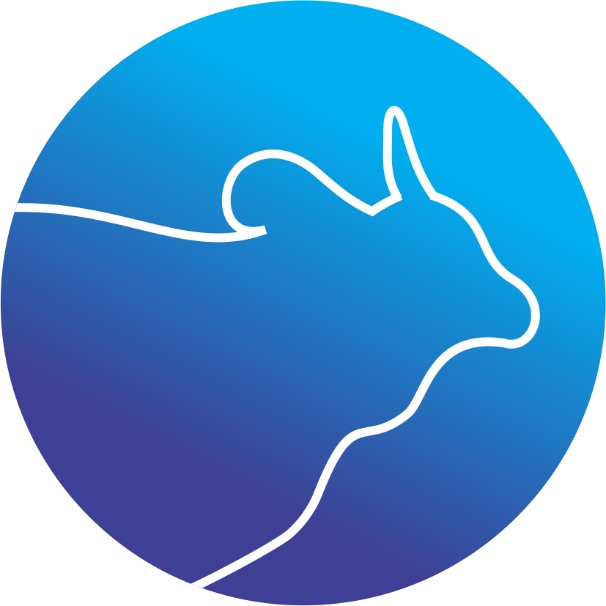 Adis technologies works on use of AI ML on Animal Biometrics to unique identity to all animals with muzzle. At present there is no proper reliable database available in India. Cows on Cloud includes Cattle Management Tool Animal bio-metrics Big Data analytics & Using Artificial Intelligence & Machine Learning for cow recognition by implementing image processing algorithm i.e. CNN. The team is developing digital records of animals like health records, pedigree records, ownership records, insurance records and many others for the whole life cycle from birth to tomb. Leveraging smartphones to generate Big data for animals, on cloud with animal biometrics and facial recognition features on Centralized Database. ADIS is a android app used as a tool for capturing real time data of the animals which have muzzle. Algorithms are developed wherever the database throws up relevant info of entire chain, from inputs AI/breeding, vaccination, feed & fodder, milk production & nutrition to output Cow based products & animal impact.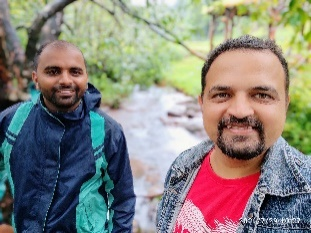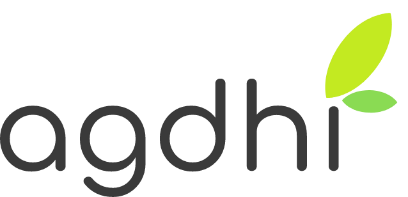 Agdhi Technologies Pvt Ltd is on a mission to combine digital technology and human creativity to create sustainable methods in agriculture. Seedvision(SV) is a suite of products and technologies that will revolutionize the way global agriculture ecosystem process and handle Seed. Our solutions addresses wide range of use-cases like Traceability, Trackability, Quality Analysis & Measurement. We digitize physical seed and brings predictability & forecasting.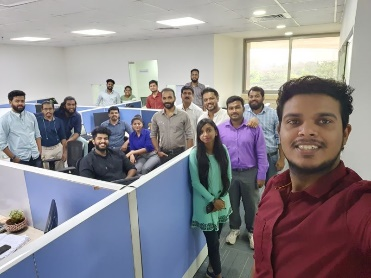 ---
Alantis Science India Pvt Ltd.
---

Alantis Sciences India Pvt. Ltd., discovers and develops biotechnological solutions for diagnosis and treatment of human diseases by deploying directed evolution of molecules with safe and better functionalities. Directed evolution banks on the principles of natural selection and methodologies have proved effective in both improving desirable qualities of proteins and in the detection of relevant structural sites. This process consists of two major steps - generation of libraries based on the original gene after random or directed mutagenesis, and selection of variants based on desirable attributes. Team @ Alantis has chosen to address the problem of coagulopathies - a significant problem in blood coagulation pathways and these disorders affect about 1 in 10,000/15,000 individuals. A swift and rapid acting protein will have significant medical applications in both inherited and sporadic bleeding conditions.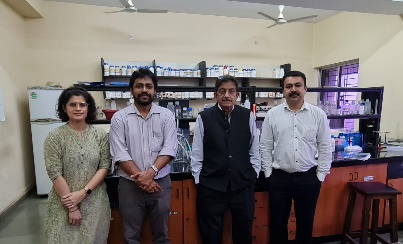 ---
Dendrite Laboratories Pvt Ltd
---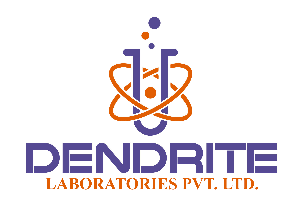 Dendrite laboratories works for a specialized product development and innovation for diagnostics of plant diseases by using LAMP assay based molecular on-site detection kits which are fast, specific, user-friendly and cost-effective to aid crop protection. Primarily targeting tomatoes, the team is looking to scale-up to other pathogens associated with cash and economical crops.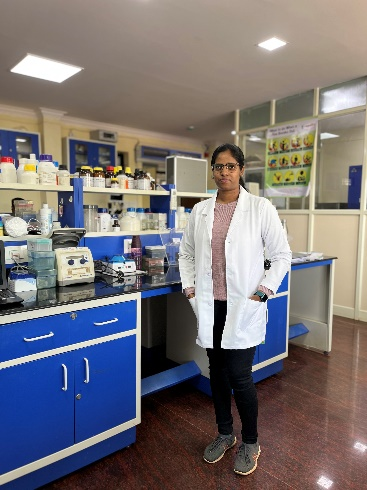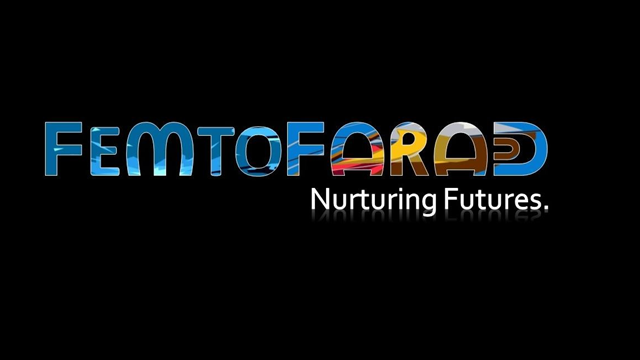 FemtoFarad designs, engineers and cultivates non-GMO microalgae for flavourants, nutraceuticals and feed. The products are derived from their unique IP for non-GMO heme-protein production and purification through food-grade chemicals and processes. Heme- protein, which is responsible for meat-like taste, is intended to be used in FemtoFarad shellfish products (PeaShrimp) and sold as flavourant to other companies in faux meat industry.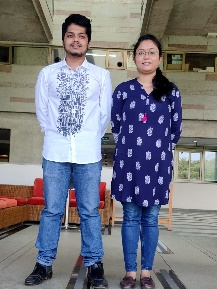 Plastic, one of the most versatile material ever discovered has become one of the most challenging environmental pollutant. Many recycling options like, mechanical, chemical or thermal, comes with limitations either in the number of recycling, environmental safety or requirement of very high temperatures. The team intend to address this problem using biological tools involving enzymes which can degrade/hydrolyse plastic polymers and enable industrial-scale closed-loop biodegradation and recycling.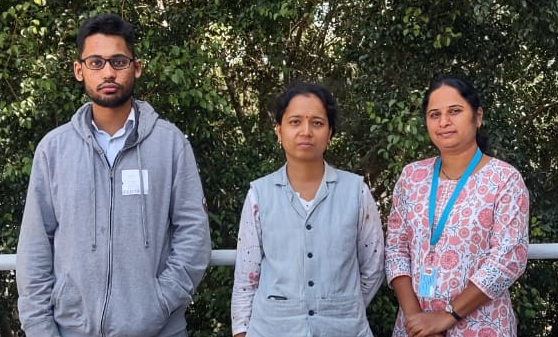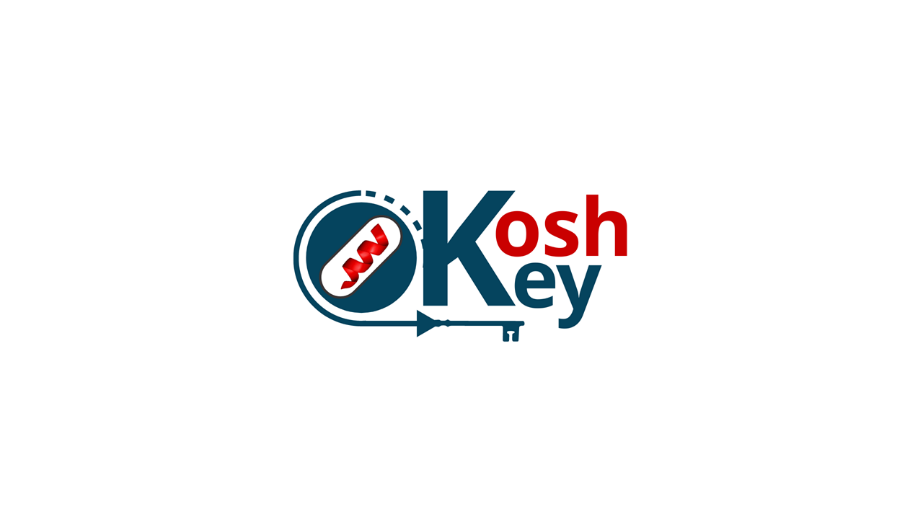 Since the global issue of AMR requires multipronged approach, Tanay and team are focusing on host directed therapies, particularly endogenous antimicrobial peptides (AMPs). Unlike antibiotics, which have single targets on the bacterial cell structure or metabolism, AMPs are capable of clearing infections in numerous ways and are also involved in pathogen clearance via immunomodulation. Though the skin cells are known to contain huge pools of AMPs, the mechanism regulating their secretion remains unknown and is an obstacle towards using this resource as a therapeutic tool to counteract microbial infections. The team is presently working on a siRNA based topical formulation, which can trigger the release of body's own AMPs for protection against microbial infection. This new technology, controlling AMPs release on-demand, would provide a formidable new line of defense against the growing list of pathogens that are resistant to antibiotics.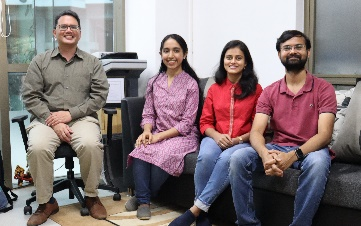 Dr Majid and team are presently working on different herbs like Rheum emodi and Utrica diaocia native to Jammu and Kashmir. The bioactive components would be evaluated and translated into bakery products to overcome the problems faced by people due to diabetes.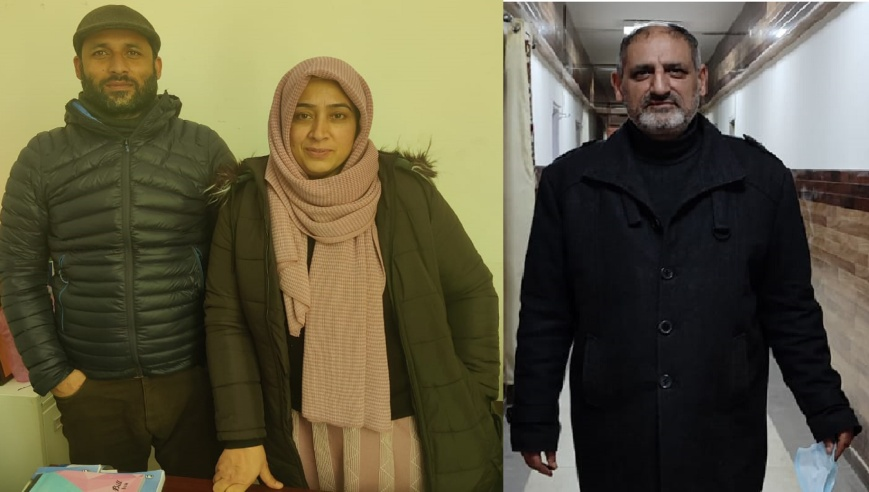 Engaged in development of pest management strategies that are based on similar chemicals Kairomones by studying the chemical clues that are used by pests for selection of host plants, to locate food and mating for non-invasive control of those pests. The technologies developed are strategically aimed towards reducing the population of the pests and rather than controlling after pest emergence.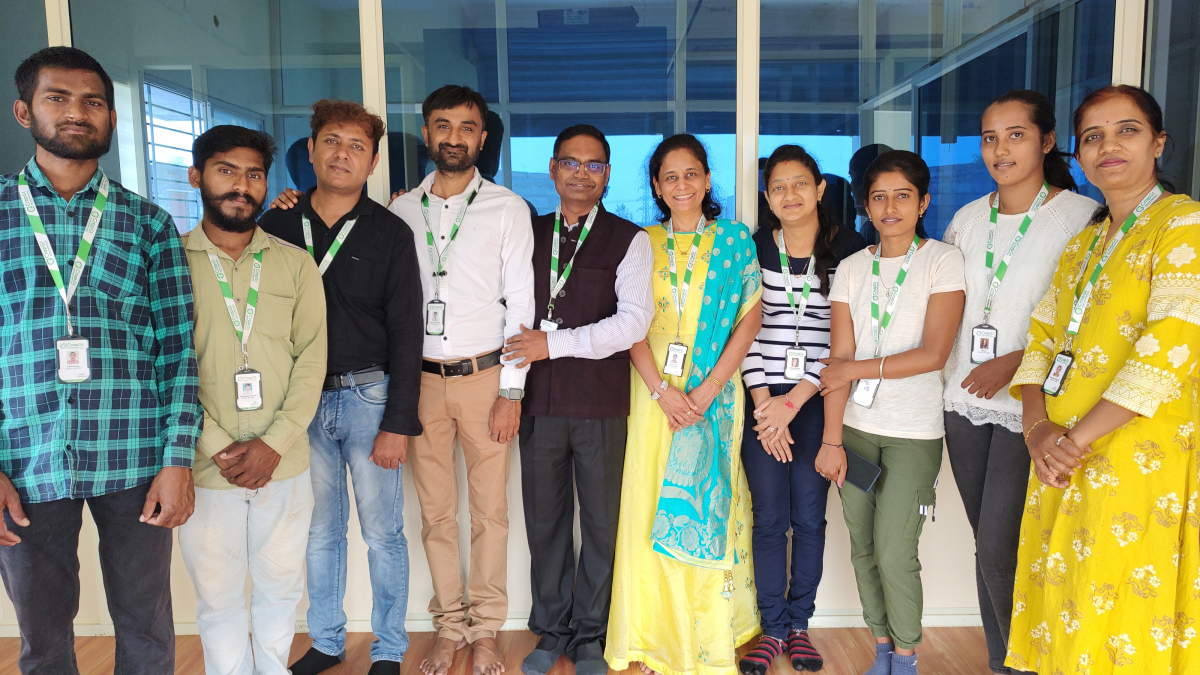 BIG awardees from the 18th call
---
---
4basecare Genomics Pvt Ltd
---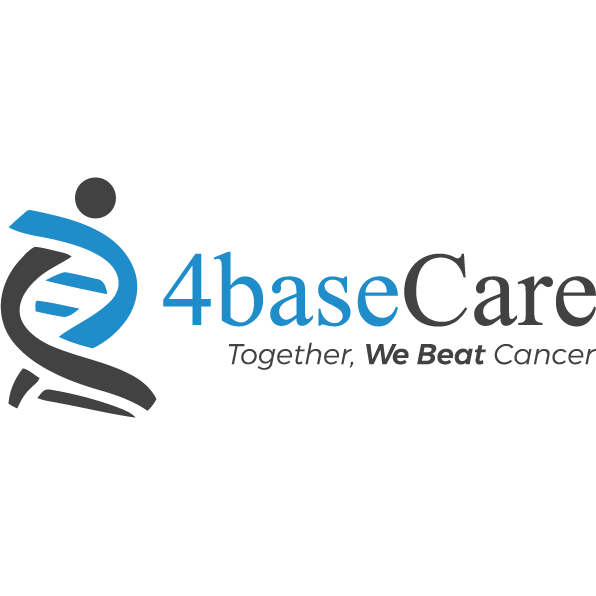 4baseCare is a precision oncology company and has a vision to make personalised cancer care accessible and affordable for cancer patients in Asia. The team is currently working on developing a novel precision oncology platform which identifies true response biomarkers by integrating drug response in patient-derived organoids, tumor microbiome profile, and molecular characteristics of the tumor along with whole-exome and transcriptome analyses. This platform would offer a unique opportunity to stratify cancer patients based on the tumor and host molecular profile that helps oncologists to take accurate decisions on individual patients more effectively.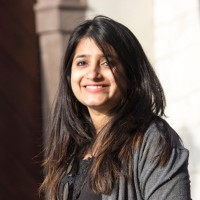 ---
2. Avyantara Health Technologies Pvt Ltd
---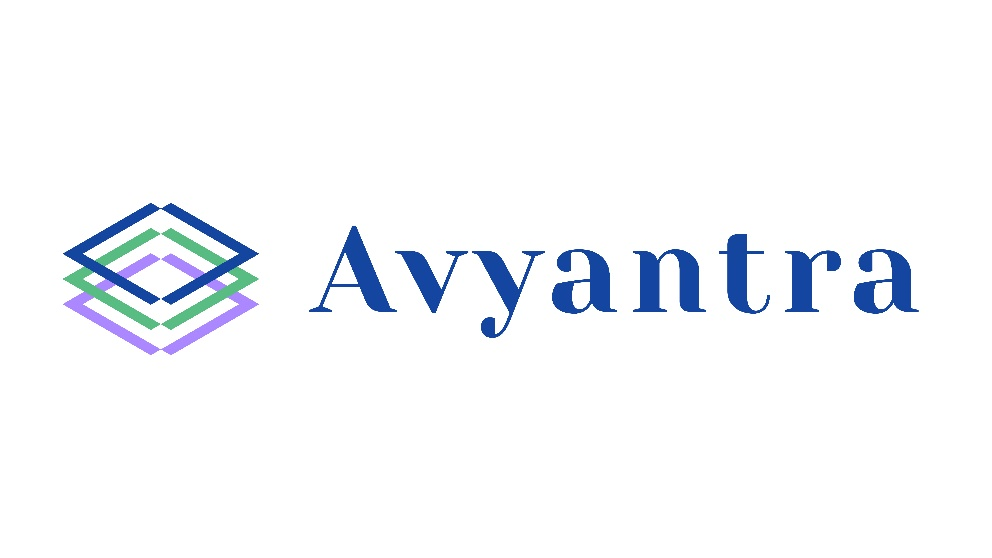 Developing a digital health platform which uses machine learning algorithms for predictive risk scoring of neonatal sepsis. Aimed at providing a comprehensive diagnosis earlier than the blood reports or culture tests, the Neonatal Sepsis Risk Predictive Score can be generated within 5 mins and helps in providing an early assessment of the baby's risk. It enables multiple assessments at early stages about the onset of risk of sepsis among babies at different intervals. PreSco aims to reduce the time delay in diagnosis in the existing methods by harnessing longitudinal medical records. Such an assessment is proactive and leads to a rational use of antibiotics and reduces neonatal mortality.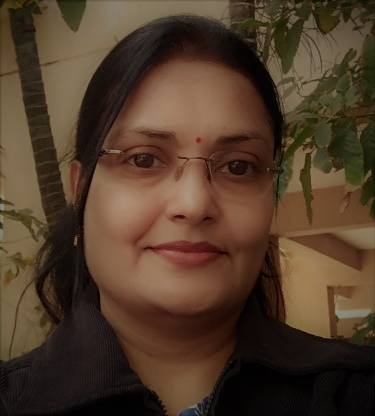 ---
Giftolexia Solutions Pvt Ltd
---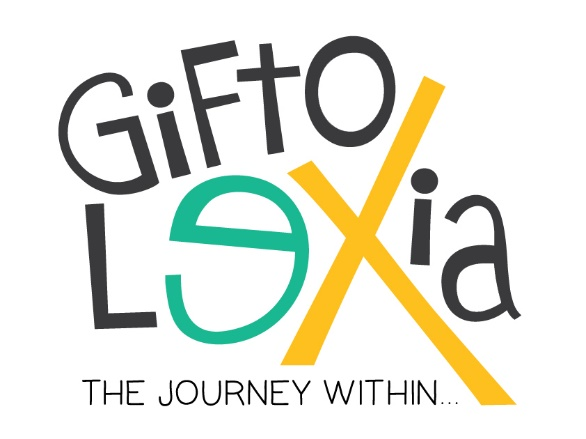 Giftolexia's mission is to help children with Dyslexia and other Sp. Learning difficulties realize their true potential by leveraging state-of-the-art screening tool for early identification based on Gaze pattern analysis. With Machine Learning based predictive modelling, the team determines the level of risk in an attempt to provide the best solution for class wide screening as mandated by RPWD Act. Presently, screening in English and Marathi languages have been developed and over 2500 students have been screened.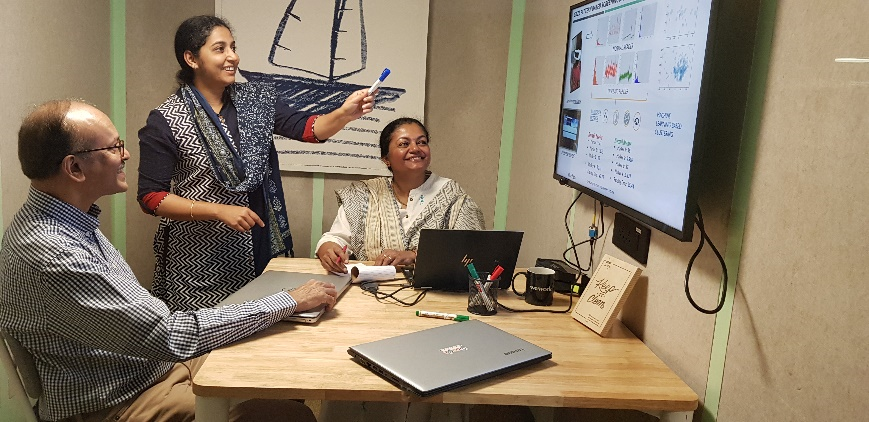 Heka Medicals India Pvt Ltd is an ISO 13485 & ICMED 13485 Certified company that is already developed an indigenous non-invasive respiratory support system called HekaFlo® which is an "IoT enabled High Flow Nasal Oxygen Therapy Device (HFNO)" for treating hypoxemia in spontaneously breathing patients with warmed and humidified oxygen up to 60LPM to patients. The HFNO technique scores over conventional oxygen therapy as it can tolerate deficiencies of unheated and non-humidified oxygen. It can regulate the temperature and moisture levels to provide greater comfort to infected patients.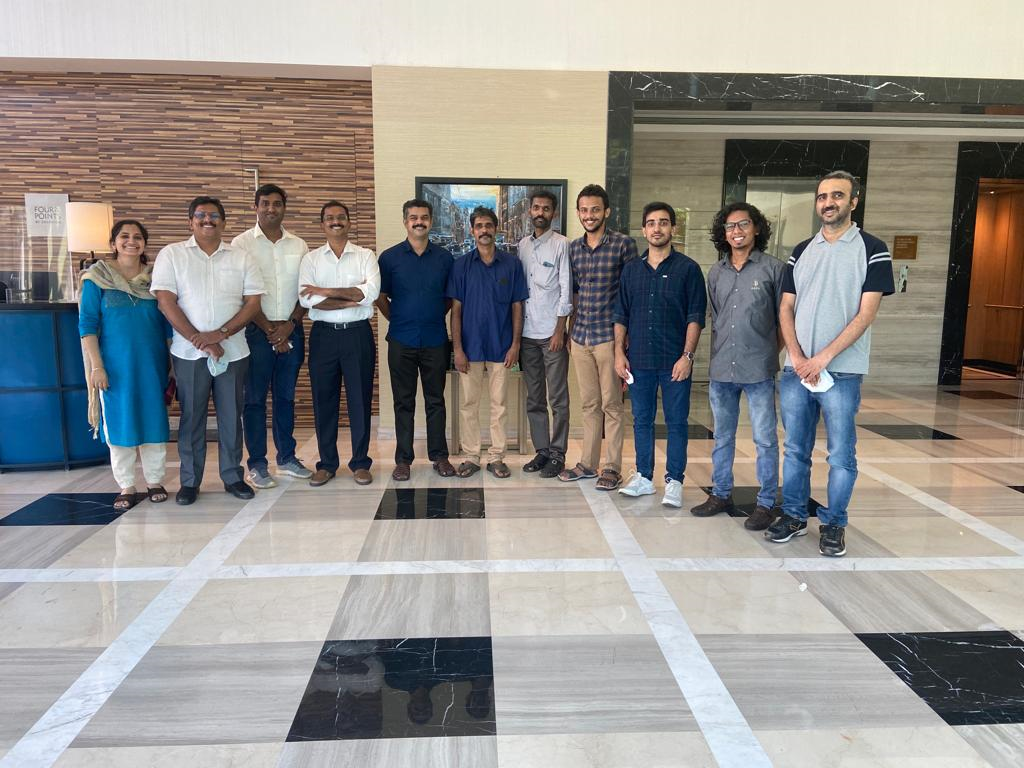 AAARNA Therapeutics is focused on developing therapeutics and vaccines for infectious and non-infectious diseases to contribute to a healthy India by means of self-reliance in the area of mRNA therapeutics. The Knock Out of Infectious Viral Diseases (KOVID TM) platform is targeted for mRNA based therapeutics against respiratory viral infections to strive and design cost effective, stable mRNA therapeutics which do not need special refrigerated storage and transportation.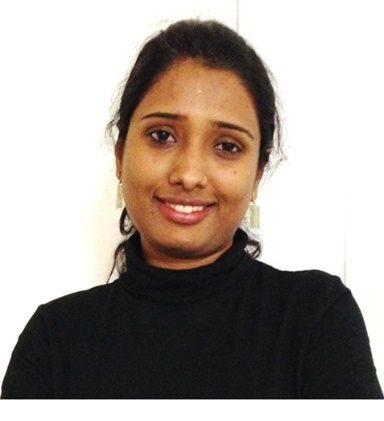 Presently working on a modified animal surgery table, the team aims to develop a compact, portable, multipurpose, versatile, innovative, mechanical, disinfectable, cost-effective, easy on maintenance device that can be used in preclinical research laboratory, for all kinds of demonstration purposes, for wildlife Telemetry.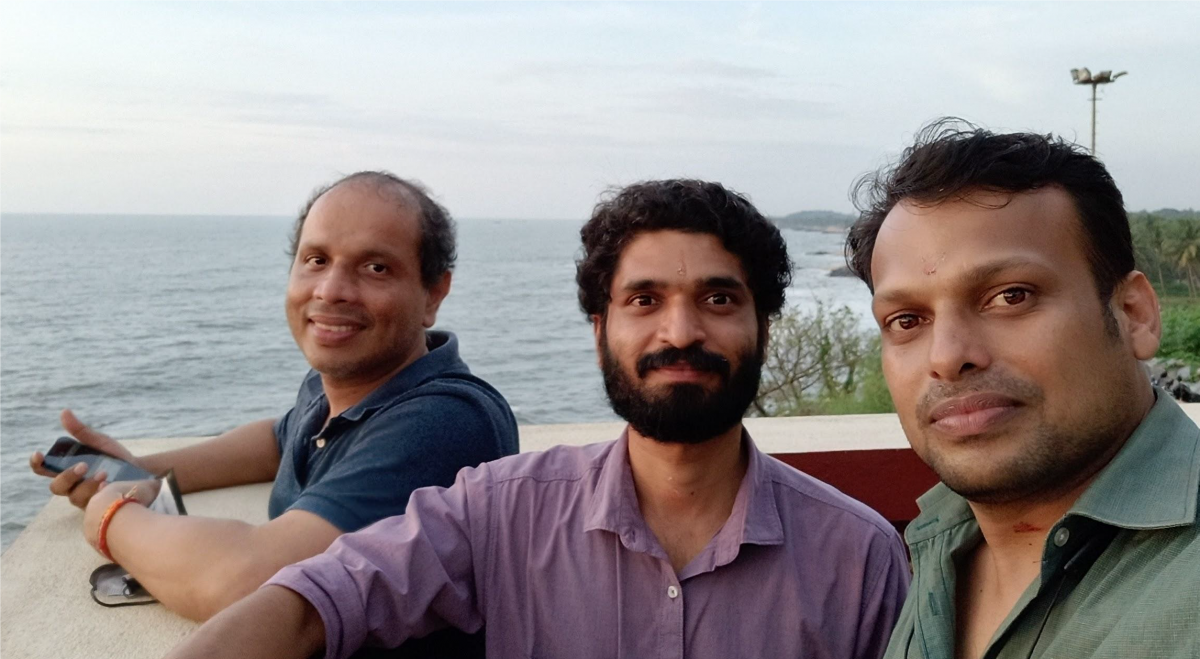 ---
Swalava Enterprises Pvt Ltd
---
The team is working on Hot Melt Extrusion (HME) Technology which is a solvent free, continuous, and cleaner process will be used for enhancing drug solubility by Amorphous Solid dispersion and Solubility Enhancement of BCS class II and Class IV drugs. An antihelminthic product is aimed to be developed using HME to overcome low bioavailability, animal handling challenges during dosing with improved efficacy and compliance.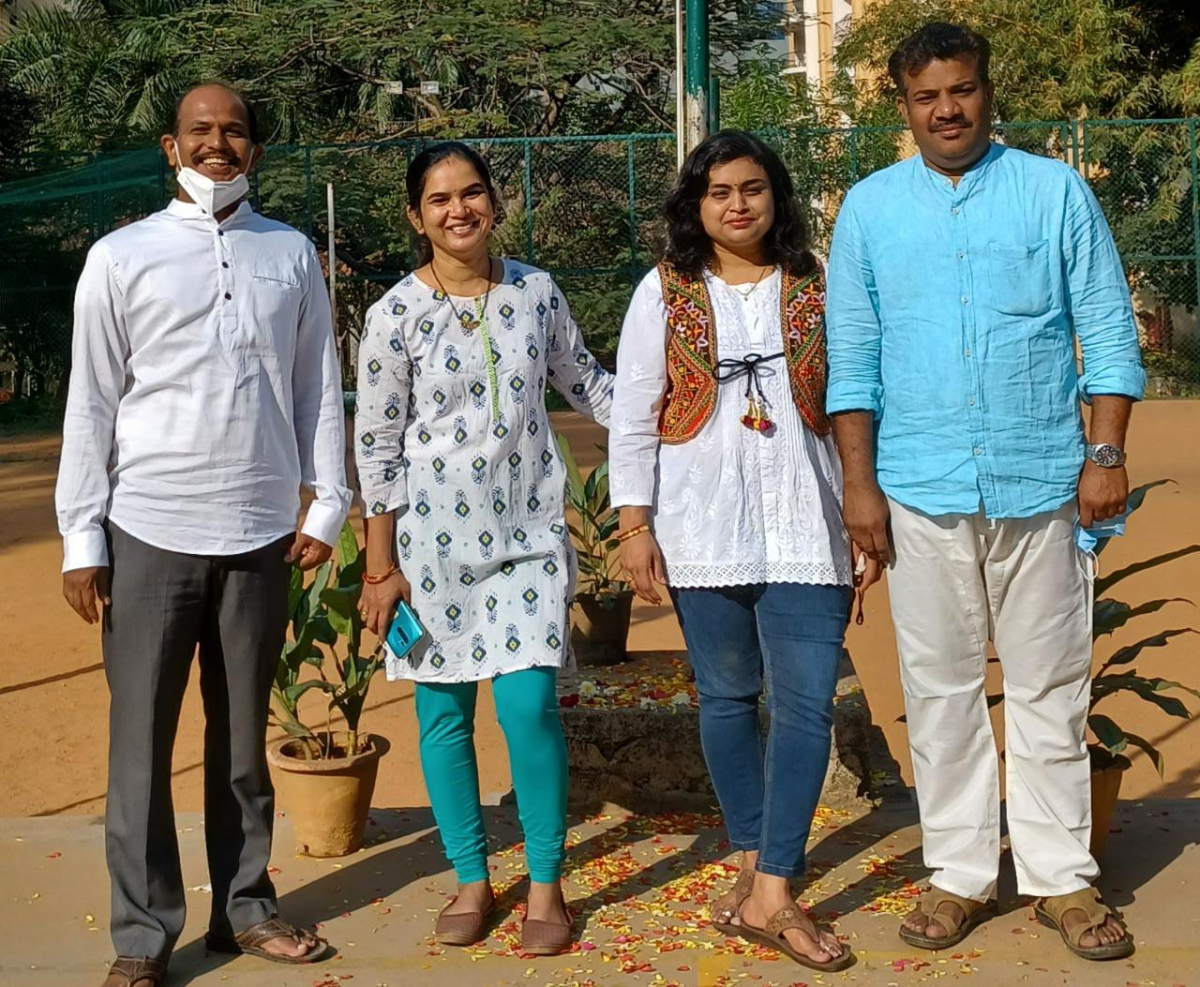 A composite of two technologies to the small holding farmers has been targeted viz., an affordable Greenhouse coupled to a low-cost Hydroponic system. The affordable greenhouse hydroponic system does not need fan and pads for cooling the heat buildup and the hydoponic system does not need electricity.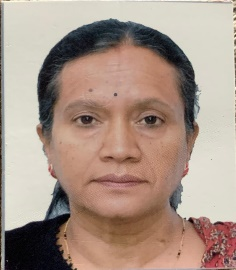 BIG awardees from the 19th call
---

COSMOS BIOTECH is producing some of the compatible solutes synthesized by extremophiles. The first compatible solute that the team has successfully produced is an amino acid derivative called ectoine. Primarily working on large scale ectoine production we are using whole-cell biocatalysis by simply feeding the recombinant bacteria with suitable substrates of ectoine biosynthesis pathway, the team targets prospects on cosmetic and pharma grade applications.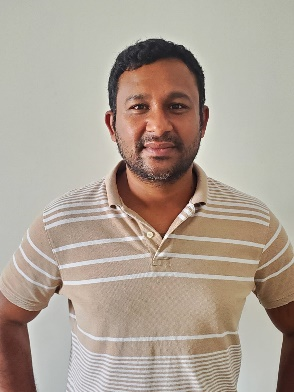 With a goal to develop a novel zebrafish-based platform to augment drug discovery, the team has invented a platforms screening of drugs targeting ribosomes, mRNA translation, and protein synthesis. These are invaluable tools in uncovering a favorable outcome in treating diseases, ranging from neurological disorders to cancer. With these in hand, they are set to tackle problems in healthcare that have so far been neglected.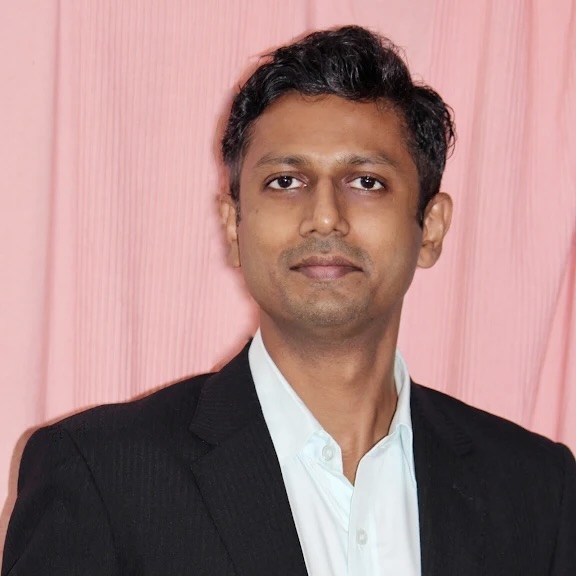 ---
Medinovation Research and Consultancy Pvt Ltd
---

Medinovation is a research driven and innovation fostering organization solving practical problems faced by clinicians, laboratories and hospitals in a ethical, reliable and affordable manner. Presently working on a Continuous Expiratory Airway Resistance (CEAR) that targets tracheostomised patients with long ICU stay and high out of pocket expenditure. The simple design feature and easy to scale prototype prevents pulmonary complications, improves lung function and facilitates early liberation from mechanical ventilator.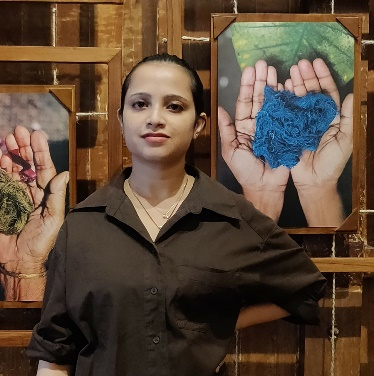 Adding merit to RNA targeted drug discovery, this team intends to advance specific therapy by using sequence-structure guided approach to pave the way to develop potential small molecule drug candidate targeting RNA. The current focus is to develop small molecule regulator of miRNA, targeting its biogenesis pathway aiming to develop potential anti-cancer drug candidates. Towards this we are also developing various strategies and chemical tools to identify and validate RNA-privileged small molecule space to help extend this to a platform technology.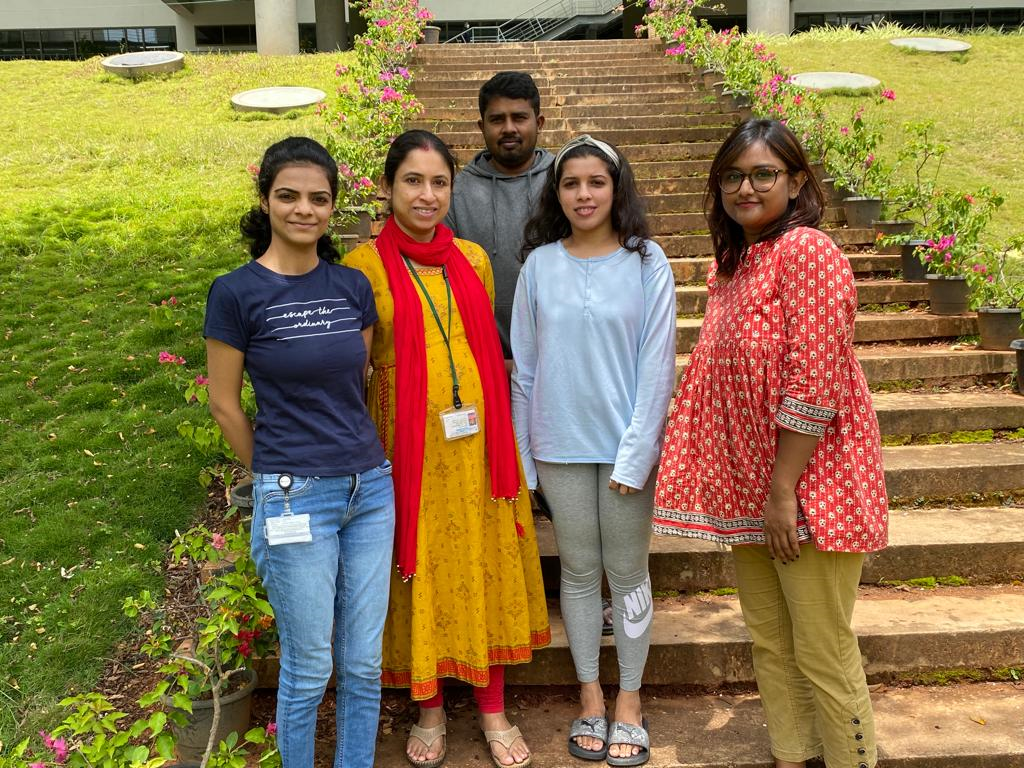 Indian flora is a rich source of medicinal plants with many potential antiviral molecules. Using the teams' past experience with developing viral vectors and repurposing the library of plants available, a screening platform and pipeline to identify Novel Antiviral molecules from Indian flora has been designed. Using this pipeline candidates which have broad-spectrum antiviral activity would be identified and furthered by pursuing the identification of active molecules and the development of safe and effective novel antiviral therapies.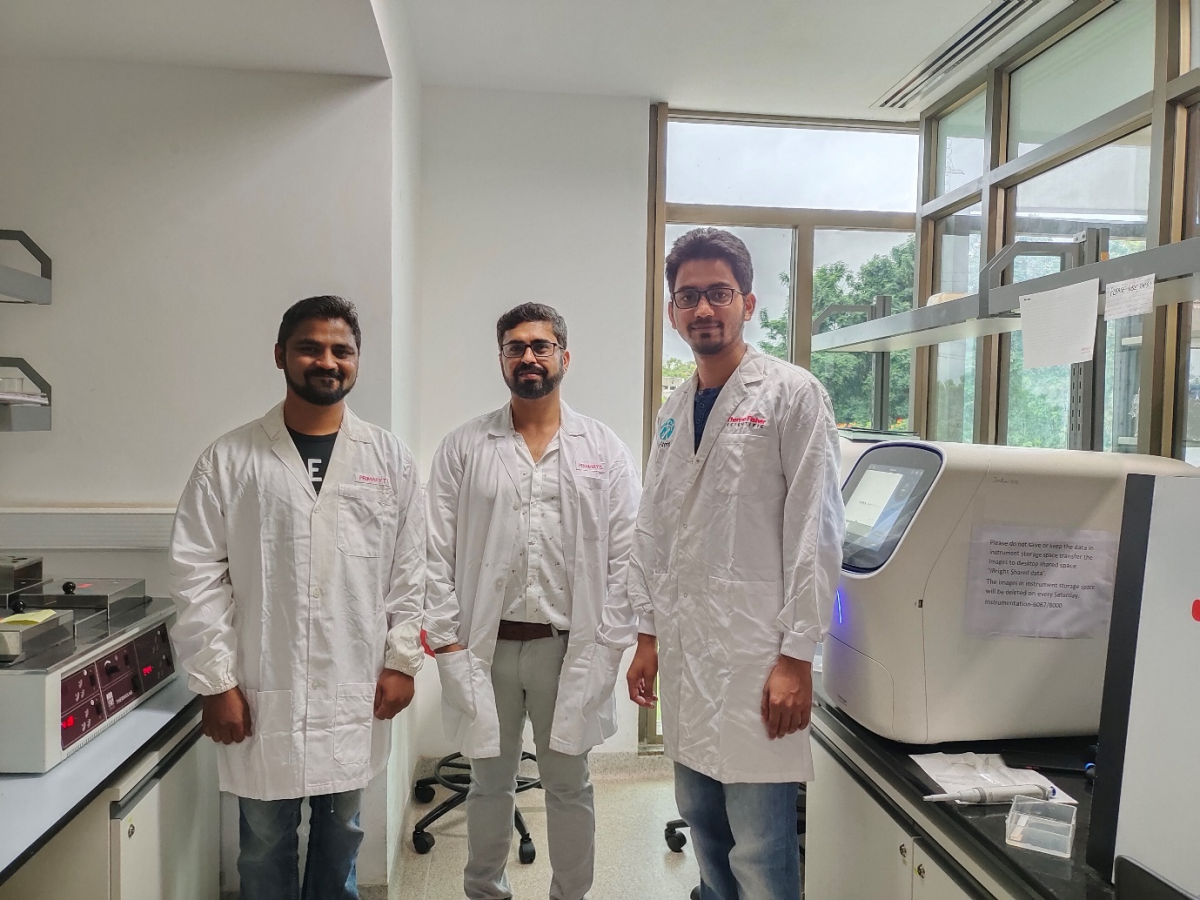 Dr Swetha and her team are developing nucleic acid based vaccine platform technology and looking beyond the traditional vaccines. Innovative strategies in vaccine development are driving research into unchartered territories. We are currently in an important phase where the Covid-19 pandemic has been a game changer, bringing new-age vaccine platforms into mainstream human application. One of such platforms are the nucleic acid- based vaccines that include the DNA and RNA. These offer considerable advantages over traditional vaccines in terms of design, cost of productions and ease of scalability. Recent developments have made it possible for the team to modify RNA in order to improve the stability, translational activity as well as elicit balanced immune response.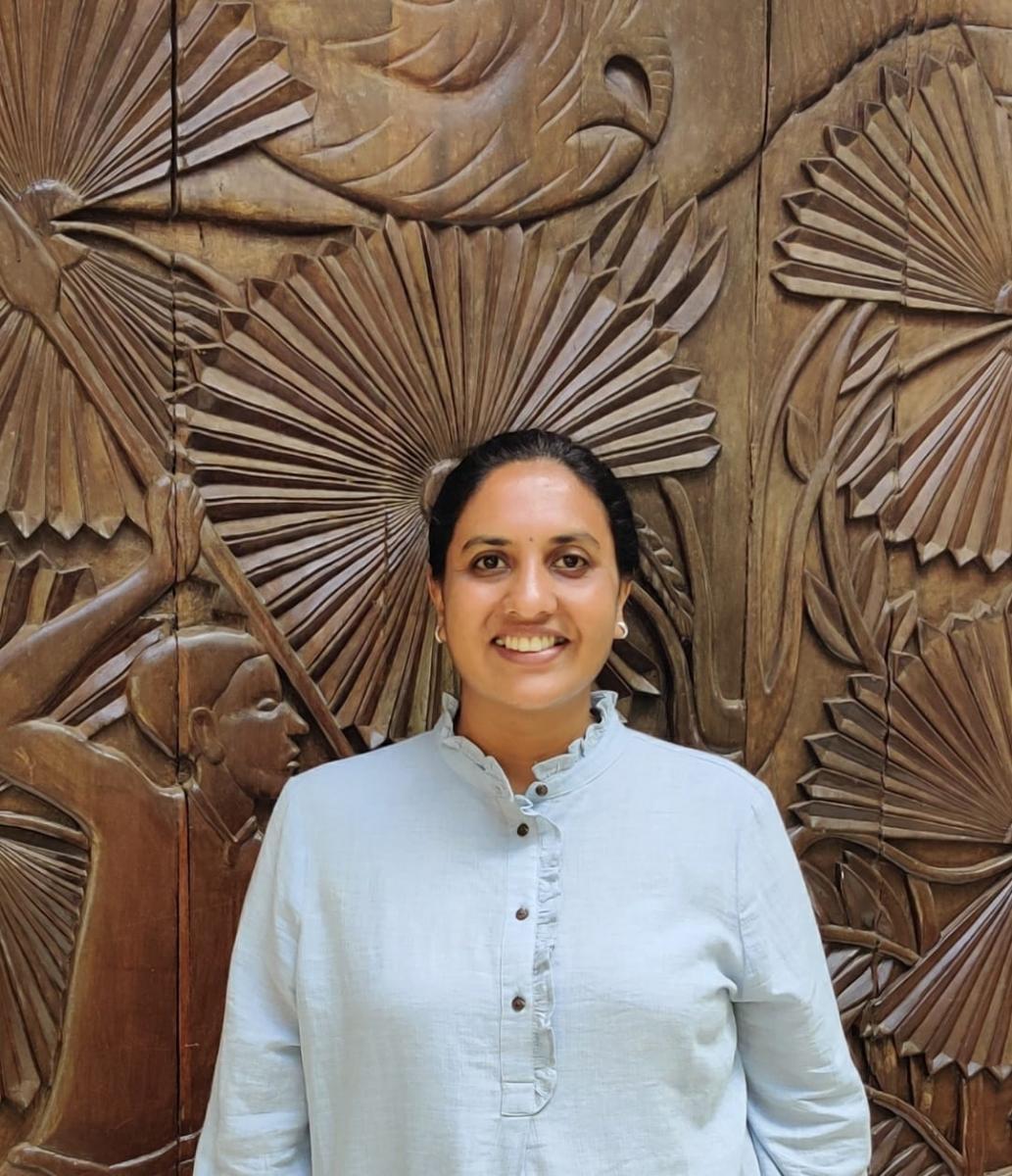 ---
Vyanth Farm Equipments Pvt Ltd
---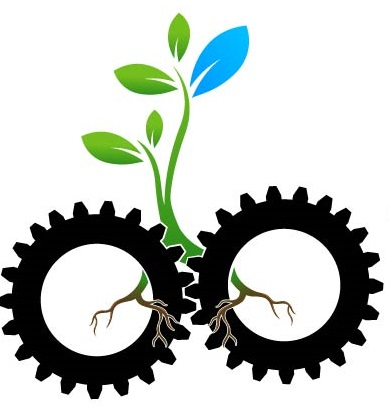 Vyanth Farm Equipments is developing new generation of farm equipment that enable farmers to get better efficiency in farming operations and reduce input costs. Their product MEVA [Multifunction Electric Vehicle for Agriculture] is a modular electric vehicle that can perform multiple agriculture operations that reduces purchase costs and operating costs for farmers, in comparison to existing farm equipment. Our current prototype is a compact electric vehicle, 2 feet in width, with maximum power of 3.6 KW and torque of 55 Nm. One single charge of battery can last upto 6 hours and can cover 1 acre in one hour. The system comes with developed sowing, de-weeding and spraying attachments. The farm equipment designed by Vyanth are specifically developed specifically for Indian agriculture ecosystem and will be available to farmers of all economic backgrounds through multiple partnerships and revenue channels.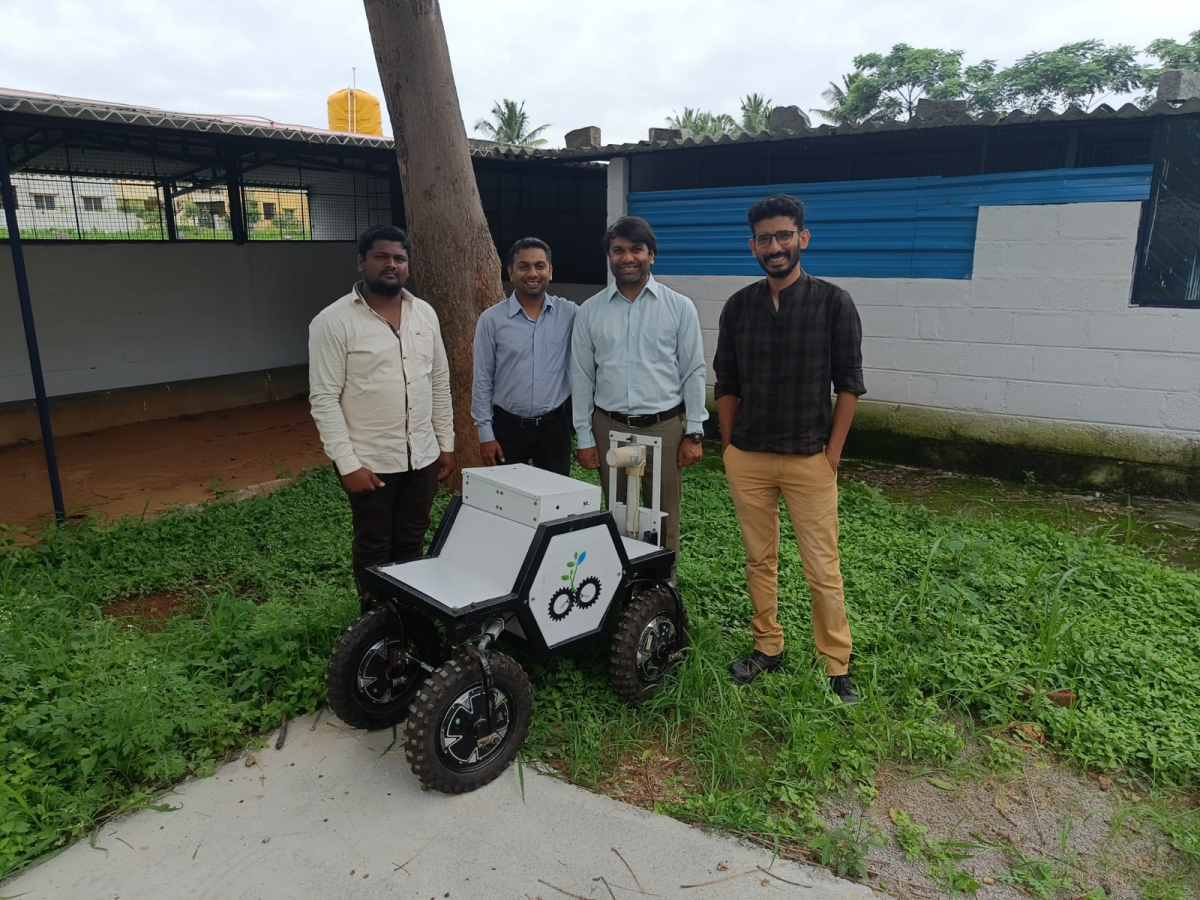 House dust mite (HDM) have been shown to be important source of aeroallergen present in indoor dust significantly triggers respiratory symptoms like allergic-asthma and allergic-rhinitis, affecting 50% of allergic asthmatics leading to emergency care admissions at hospital. The technology aims at developing immune-diagnostics for early detection of HDM-specific IgE in allergic asthmatics. This rapid, simple and cost-effective detection tests that can be easily adapted and rapidly scaled up at the field are important for detecting HDM allergens for better asthma control in the community at urban or rural setup and also assist clinicians to start immediate treatment.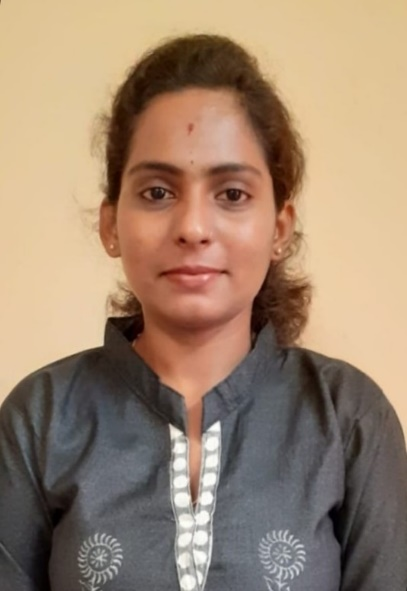 ---
Ardor Biomed India Pvt Ltd
---

Ardor Biomed India is currently in the development of advanced wound care product primarily utilizing agro-wasted matured coconut water to produce Bacterial Cellulose substrate with coconut derived monolaurin incorporated into it for heal chronic wounds. It is based on the concept of interactive wound therapy, wherein a moist environment is maintained and the product would promote autolytic debridement, does not adhere to the wound bed, absorbs exudate, prevents infection, soothes the wound bed, increases comfort to patient and quickens the healing time.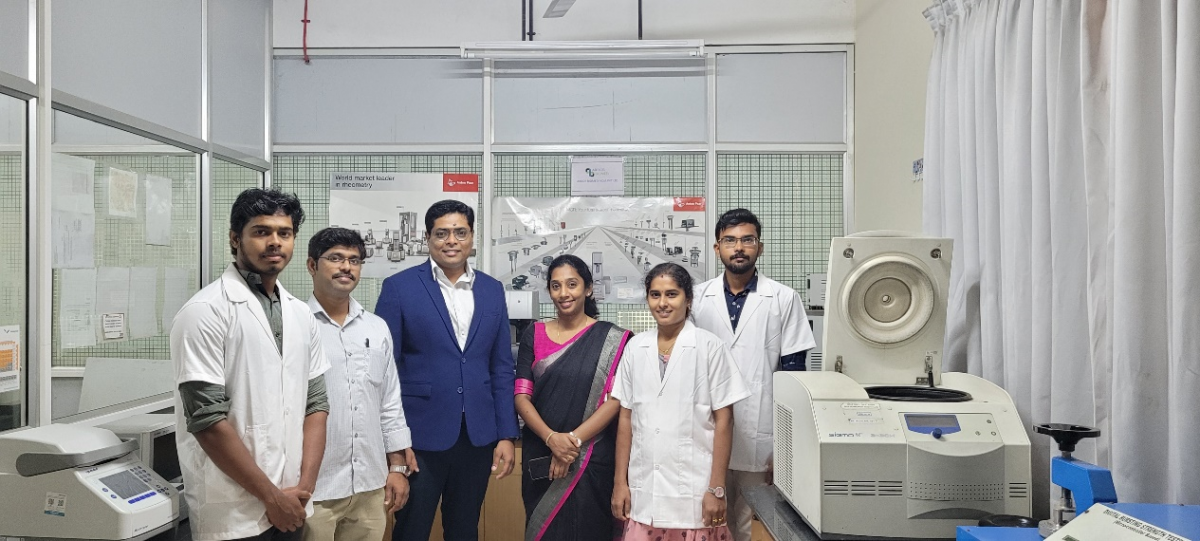 ---
Dr Kedar Ashutosh Bednikar
---
The team with Kedar are looking at making theoretically possible painless injections as a reality in the market. A microneedle-based syringe retrofit device which can be used in a similar manner as any other injection is made possible that is certified to be completely disposable and made of stainless-steel needle and biocompatible plastics which enable a low cost productionization of the technology. The device is well studied for diabetic animal model and verified to provide similar glycemic control as subcutaneous insulin injection.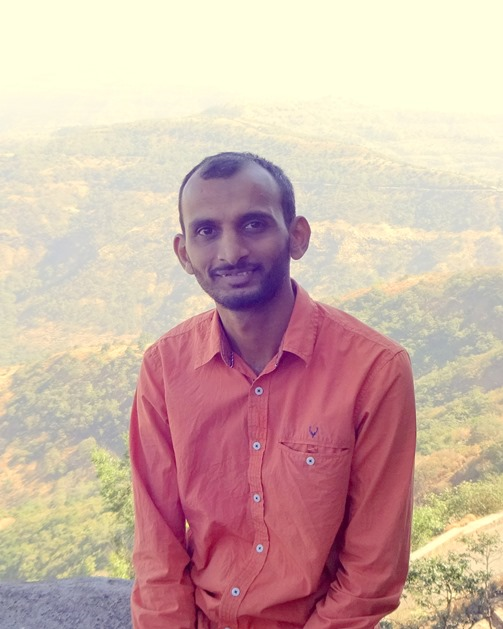 BIG awardees from the 21st call
---
Use of nanoencapsulated essential oils-based formulations to combat the storage losses in food commodities caused by fungal contamination, aflatoxin, and insects. The formulation can be used as fumigants in storage containers. The product would be a green and eco-friendly alternative to the harmful synthetic grey chemicals being used to protect food commodities from post-harvest losses.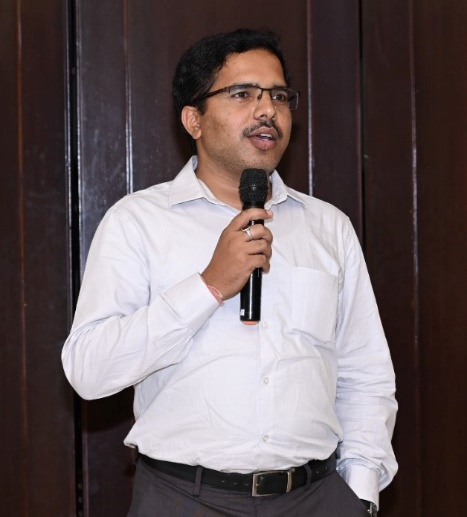 In terms of immunogen design of dengue vaccine construction, given the concern of ADE and genotype diversity, the approach is incorporating dengue genotype strain variant sequence diversity into the vaccine design and eliminating regions or motifs of the antigen responsible for causing disease enhancement. In addition, used a consensus design approach and multiple sub-units in an expression construct to induce robust humoral and cellular immune responses.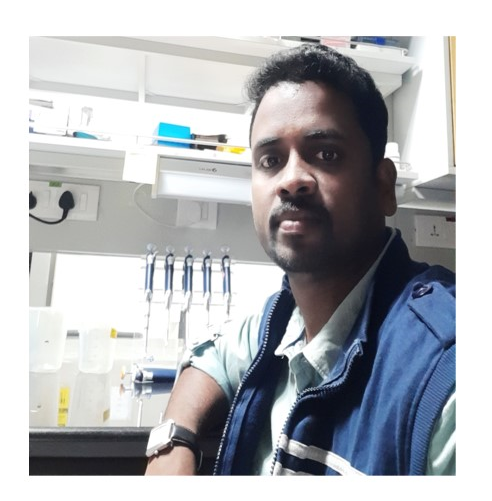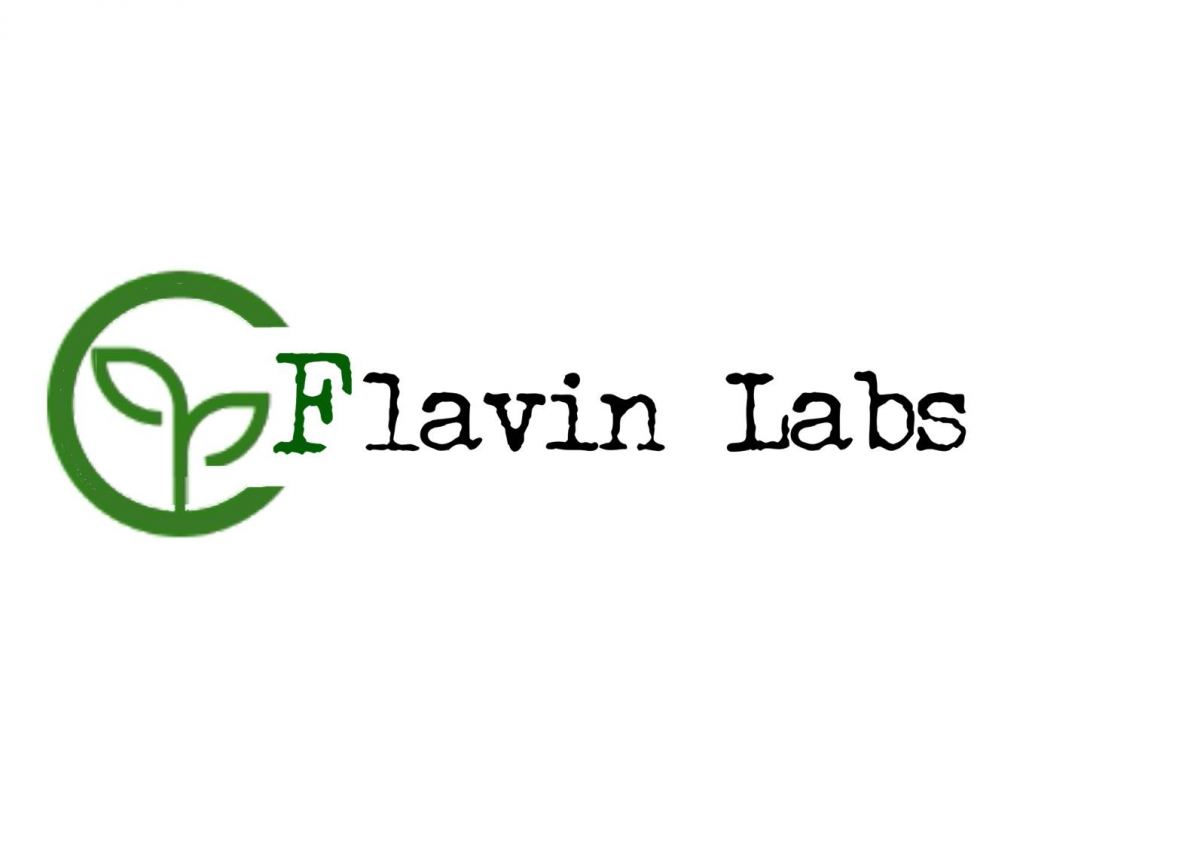 A portable ammonia scrubber developed by Flavin Labs will help small and marginal poultry farmers by curbing the ammonia problem. The decomposition of bird droppings leads to the production of ammonia in the shed, which leads to many issues like susceptibility to respiratory infections, reduction in weight, and even mortality. It is made primarily with consideration so that small and marginal farmers can afford and use it without any problem. This scrubber can also be used in public hygiene facilities to eliminate the foul smell of ammonia.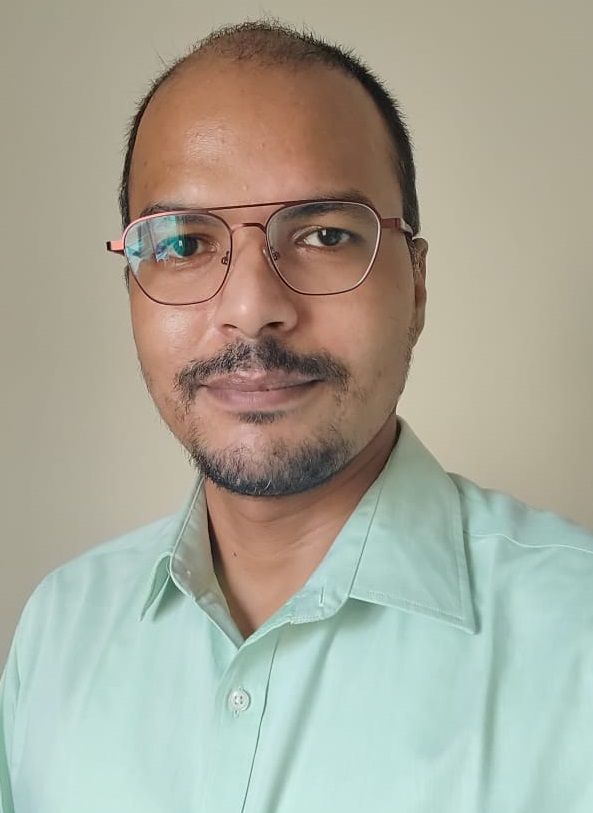 Non-obstructive azoospermia, a type of male infertility has very inefficient diagnostic options. Microsurgical sperm extraction microTESE, the only hope for patients, is troublesome and frequently ineffective. The team makes best use of clinical samples, with minimal added cost and effort, and explores new markers for completely non-invasive diagnostics via transcriptomic analysis of semen samples for development of an alternative technology RT-LAMP in place of RT-qPCR.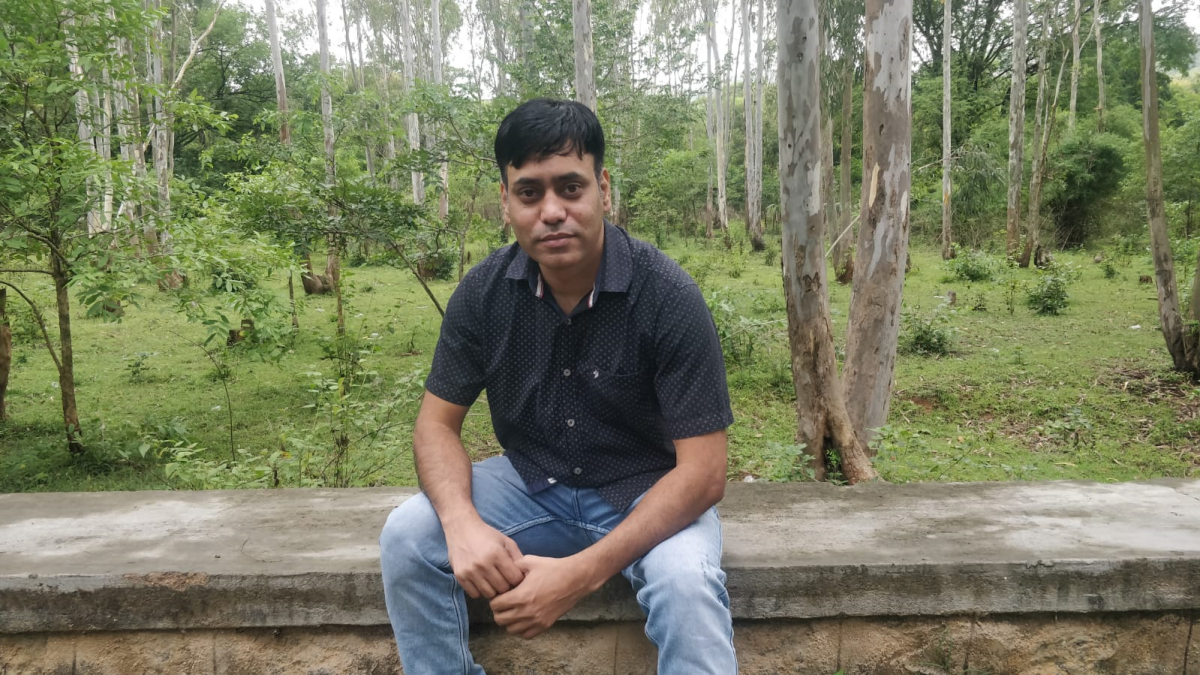 ---
Inovaugmet Private Limited
---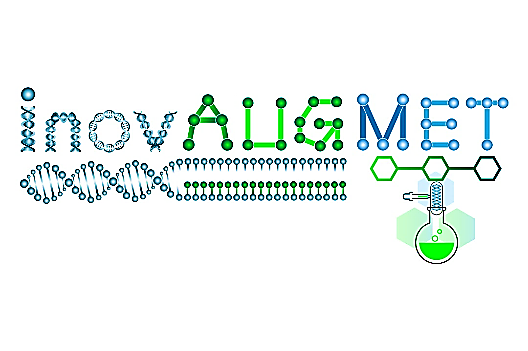 Inovaugmet has been focusing on safe and effective small molecules for hair regeneration to treat Androgen Alopecia also known as pattern hair loss which affects more than 50 percent of population. The technological strategy is centred on finding and validating new drug targets leveraging in-house cutting-edge iNeu-3D screen platform. This innovative platform harnesses the power of latest advancements in cell biology, genetics, computational biology, and molecular biology to provide a deeper understanding of human skin biology, disease mechanisms.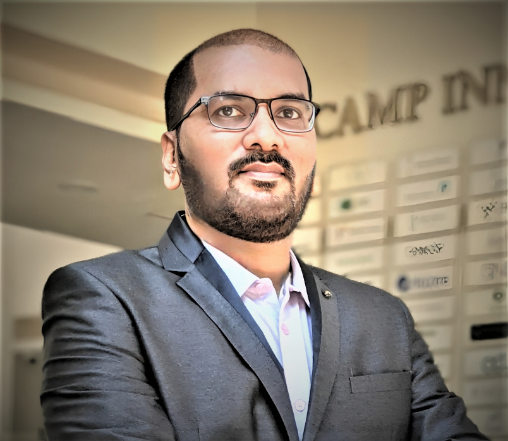 KissanConnect LLP is a industrial modern enterprise involved in the design, development, production, sales and service of various agricultural machinery. Cultivator attachment to tractors helps farmers to perform multiple operations required for land preparations such as cultivating, rotavating at once along with the provision of seed cum fertilizer drill with it, by the virtue of its action this product of ours tends to solve the crucial problem of soil trampling/soil compaction which results into poor plant growth and reduced yield.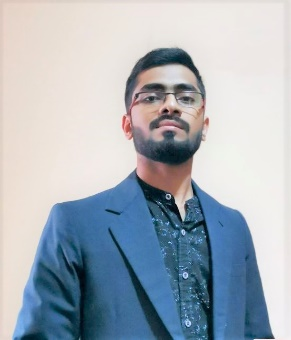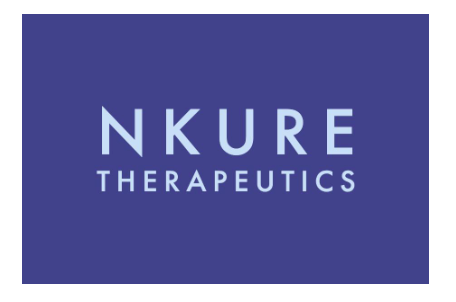 The technology driving NKure is engineering NK cells with chimeric antigen receptors (CARs) targeted against molecular markers of cancer. The CAR-NK will be expanded and activated by an in-house feeder platform that will allow the cells to grow to clinically relevant numbers. The expanded and activated CAR-NKs are infused into the body; target specificity by the CARs will allow the engineered NK cells to seek out cancer cell markers. They will then eliminate the cancer using the mechanism of cytotoxic CAR-NK cells.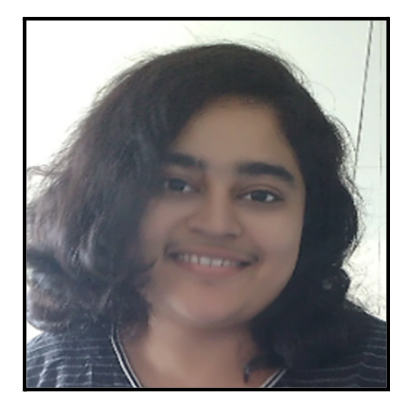 The team has discovered a novel property of the silk protein that can support spheroid or 3D cell growth which is a crucial technology for drug screening, vaccine development, 3D bio-printing and other biomedical applications. The unique property of this biopolymer is that it is biocompatible, easily available and can be casted into different substrate such as gels, films, 3D scaffolds and electro spun films for tissue specific applications at competitive prices. Each of these substrates can be customized as per customer requirements and are being validated against different cell types.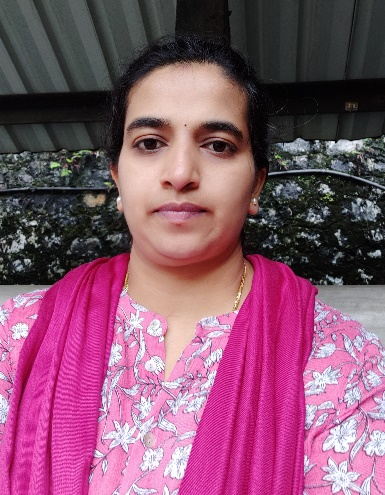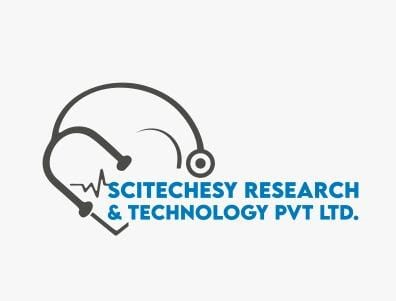 The team aims to provide quality Silver nanoparticle based paste to cover the Indian market consumption and export. This nanoparticle-based paste will provide high surface to volume which enhance physical and chemical properties of Silver. The utilization of this nanopaste will be 20–30% cheaper than the product which is being imported and used in various industries, like Solar panel, biosensor industries including glucometer strips, electronic pH meter and biosensor integrated circuits as well textile industries.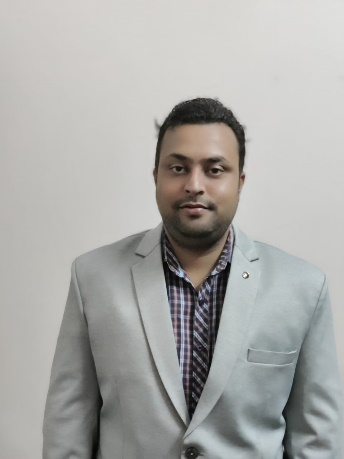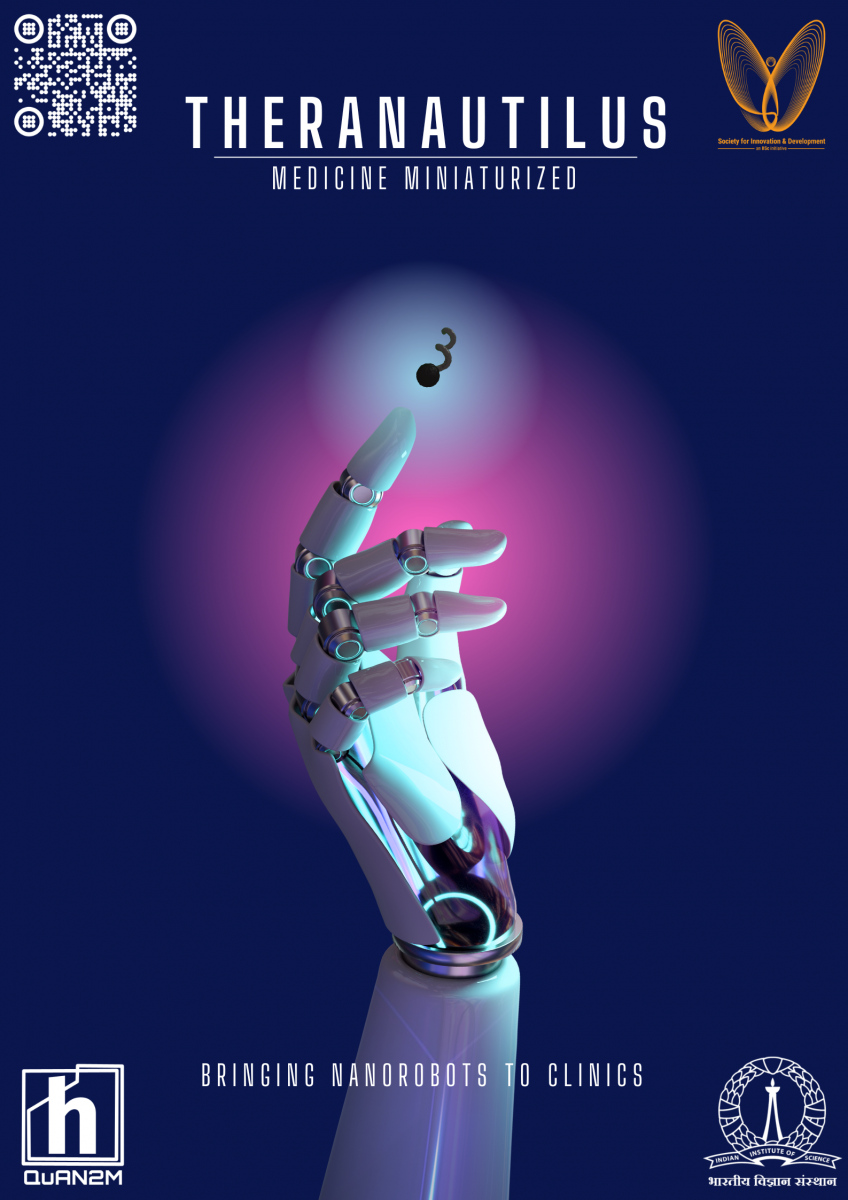 At the forefront of the startup's efforts is their work with nanorobots, which are magnetically propelled tiny machines designed to perform specific tasks at a cellular level with nanoscale precision. By harnessing the power of these tiny machines, the team is working to address a range of medical issues, including dental hypersensitivity, root canal reinfection, and cancer theranostics.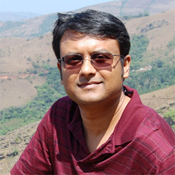 The team aim is to create a bedside point-of-care lateral flow assay for the prediction of AKI in ACLF patients- an Acute Kidney Injury Predictor for ACLF that can be used by the clinician to judge within 10 minutes, whether the ACLF patient requires a nephro-supportive therapeutic regimen.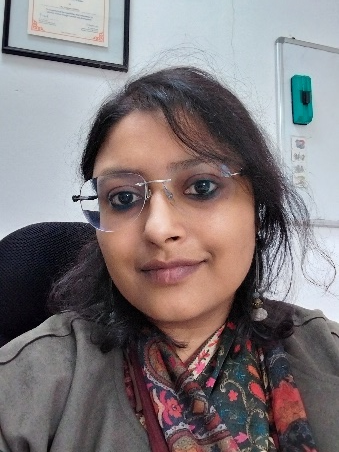 Contact Us
For any further information please contact ccamp_big at ccamp dot res dot in
Phone: 91-80-67185055
Centre for Cellular And Molecular Platforms
NCBS-TIFR, GKVK, Bellary Road
Bangalore 560065, India