C-CAMP Inter-Institutional Biomedical Innovations Programme (CIBIP)
Introduction
To set up an Inter-Institutional, Inter speciality Academic programme in the field of biomedical innovations, both as a course and a practical multi-speciality team problem-solving approach
To encourage Inter disciplinary dialogue between medical, Dental, Engineering, Pharmacy, and Science colleges at the first stage, and then other educational institutions such as the social sciences, humanities, art and design and management institutes.
To expose potential entrepreneurs to the steps, procedures, and pitfalls of this interdisciplinary methodology of the innovation process to take an idea to market, via a structured course.
Vision:
To teach the process of entrepreneurship didactically to the team members
To involve multiple specialities in the innovation team
To create awareness in STEM students about the need and process for innovations
To promote need-based innovations via a structured program
Target Audience: All Faculty, under graduates and postgraduates of Medical Colleges and Engineering Colleges of the associated Institute with CIBIP.
Visit us at:  cibip.ccamp.res.in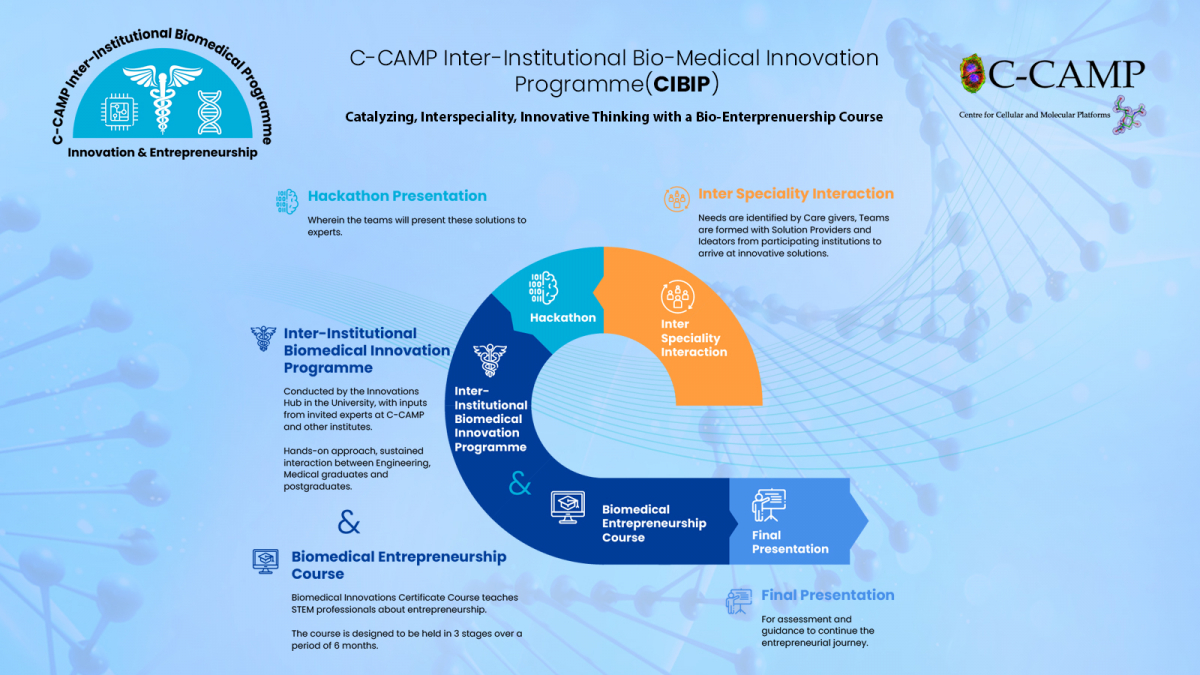 Team: Dr Ravi Nayar, Program Director, Ms Akanksha Wakhare, Program Manager
Contact us: bioinnov@ccamp.res.in