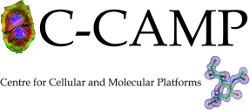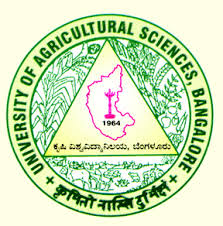 ---
AGRI INNOVATION CENTRE
Agriculture is the cornerstone of the Indian economy, and reforms in rural agriculture are the need of the hour. However, due to lack of awareness and low visibility of agri-health challenges in society, scientific innovations have not touched agri-health challenges. C-CAMP is thus very keen to address this gap and promote biotech and life science innovations in the Agricultural sector which poses immense opportunity in innovation.
C-CAMP, in collaboration with the University of Agricultural Sciences, Bangalore (UAS-B), has launched the UAS-B – C-CAMP AGRI INNOVATION CENTRE, a platform that will seek to identify specific agri-health issues and bring innovators together to develop solutions for agri-related challenges. The Centre aims to promote entrepreneurship in the agri-sector, leading to innovation, economic development and job creation.
The main objectives of the Centre would be to:
Identify existing problems and gaps in specific thematic areas with high potential for agri-entrepreneurship
Shortlist 10 major pain points in the entire cycle from pre-seeding to post-harvesting and attract innovators to address these gaps with their solutions/products through challenges programs
Nurture the entrepreneurs and start-ups through bio-incubation, early stage funding, mentorship, and other facilitation.
Provide physical and technical expertise to these startups to facilitate innovation and commercialization.
Develop a repository of Biological Material (Seeds, QTL donor lines, Trait donor lines, Microbial strains, plasmids constructs, genomic resources etc.) to facilitate innovation and accelerate product development.
The Centre aims to identify at least 10 major pain points in the agri sector and open these challenges to innovators & entrepreneurs and eventually nurture and support 5-10 path-breaking innovations with national impact in the agriculture field.
For further information, please write to agri@ccamp.res.in